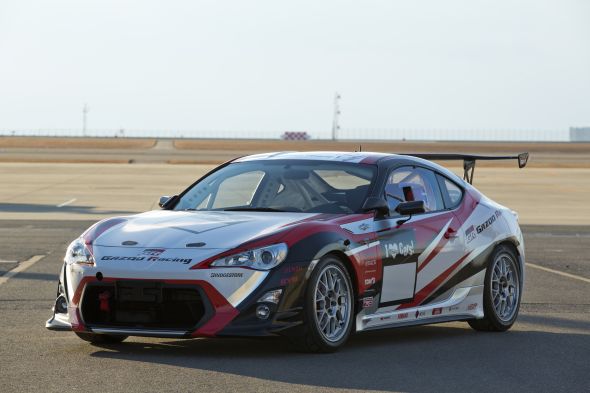 The Gazoo Racing Toyota GT86 will be back in action this weekend, as the 2013 Nürburgring "N24" endurance race gets under way.
This year marks the seventh year of participation for Toyota's Gazoo Racing team. Last year saw the Gazoo Racing team secure victories in both the SP8 Class (Lexus LFA) and SP3 Class (Toyota GT86) at the demanding German circuit.
Hopes for a repeat performance in 2013 are high… Races held at the Nürburgring earlier in 2013 have seen the team take a class victory, and earn a second overall position for the LFA.
Three Gazoo-prepared vehicles are being fielded, comprising one Lexus LFA (SP8 Class) and two Toyota GT86s (SP3 Class). Piloting the cars will be seasoned endurance racing drivers and vehicle development drivers from Toyota Motor Company headquarters.
Joining the Gazoo Racing line-up will be a further seven GT86 CS-V3 models specially prepared by Toyota Motorsport GmbH to V3 Class specification. These will be run by three teams: Toyota Swiss Racing Team, Dörr Motorsport, and MSC-Rh¨n c. V. im ADAC.
The 2013 ADAC Zurich 24 Hour Nürburgring race promises to deliver an action-packed motorsport weekend with over 200 entries preparing to tackle the 25-kilometre circuit made up of the Nordschleife and part of the Grand Prix Circuit.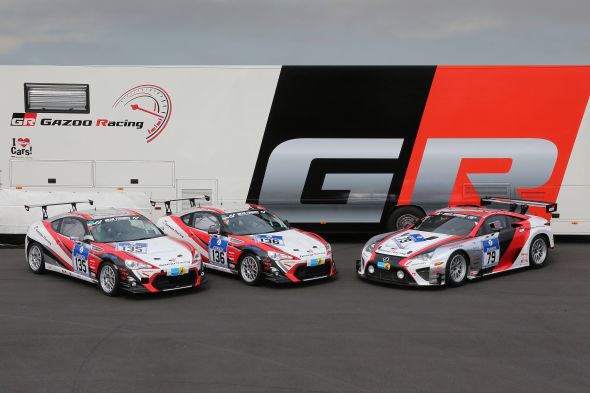 Race Schedule:
Friday 17 May
14:25 – 15:55 Free Practice
19:35 – 23:30 Qualifying 1
Saturday 18 May
11:20 – 13:20 Qualifying 2
17:50 – 18:45 Top 40 Qualifying
Sunday 19 May
17:00 Race Start
Monday 20 May
17:00 Race End