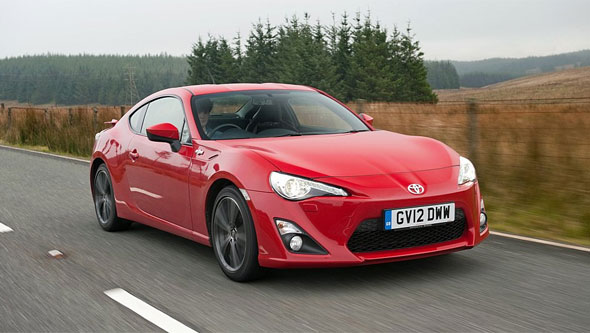 Sports coupes rarely figure among Britain's business motoring community, but the Toyota GT86 has proved otherwise by winning this year's Fleet World Road Test Editor's Award.
Presented today at the Royal Automobile Club in London, the honour is the latest in an impressive string of accolades picked up by the GT86 since its launch last year.
Alex Grant, Fleet World Road Test Editor, explained the car's success: "While the GT86 is unlikely to be the backbone of Toyota's fleet sales, it's been an incredibly effective brand builder for the carmaker in the UK.
"Offering an intoxicating mix of high thrills and low pricing, it's a reminder that a love of cars runs deep through Toyota's DNA, while spearheading an instantly recognisable new family style which can be drip-fed into the rest of the range.
"So not only is this an attractive user-chooser option, but by attracting new customers into showrooms it's a real asset for upping the profile of Toyota's other models too."
The Fleet World Honours are presented to motor manufacturers, service companies and individuals for excellence in their individual sectors. The judging process combines the expert opinion of the magazine's editorial team with facts and figures provided by leading leasing companies and fleet data providers.