The Toyota Supra enjoyed a long campaign in the All-Japan Grand Touring Car Championship (JGTC), beginning in 1995 and extending all the way through to 2006. So successful was the car within this motorsport that it remained in use four years after production of the road car had ceased, and has subsequently enjoyed a new lease of life as one of the most popular racecars in the virtual worlds of Gran Turismo and Forza Motorsport.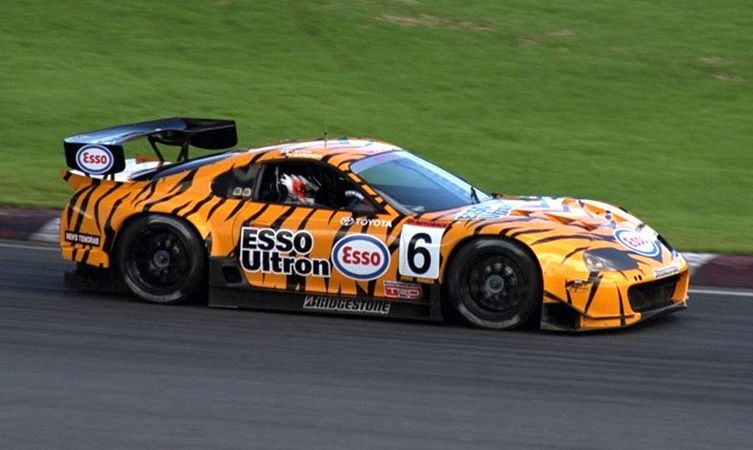 The Supra made its inaugural JGTC appearance under GT1 regulations but from the 1996 season onwards the championship was split into GT500 and GT300 classifications, each relating to the maximum allowable output within that category. Powered by a modified version of the four-cylinder 3S-GTE engine used in the Corolla WRC, the GT500 Supra was a force to be reckoned with, taking the title in 1997, 2001, 2002 and 2005.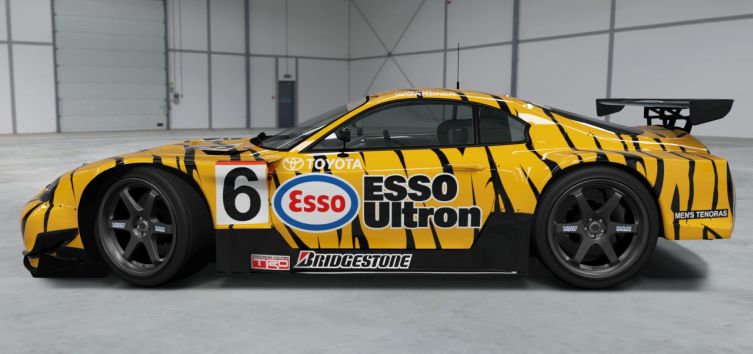 So successful was the Supra within JGTC that it remained in use four years after production of the road car had ceased
During the final year of Castrol's sponsorship of the TOM'S team, another oil company came on board with Team Le Mans and upped the visual ante with one of the most distinctive and predatory race liveries in JGTC history. The graphic took the Running Tiger trademark of the Esso brand and used it as inspiration for a complete makeover to promote the company's super premium synthetic oil range.
Known as the Esso Ultron Tiger Supra, the model ran during the 1999 and 2000 seasons in the hands of ex-F1 driver Hideki Noda and ex-500cc motorcycle world champion and Australian V8 Supercar driver Wayne Gardner. While the Tiger Supra never reached the same heights as the iconic Castrol Supra, the team showed good form, a highlight being a win and fastest lap for Noda in the fifth round of the 1999 season at Fuji Speedway.
Toyota GT86 Specification:
Motor Mode vinyl graphics, 8.5×17″ (ET45) Rota Recce matt black finish alloy wheels with 235/40 R17 Continental tyres, V-Maxx -40mm lowering springs, Miltek Sport stainless steel exhaust system
Also see:
Yatabe Speed Trial Toyota 2000GT
Shelby Toyota 2000GT
Ove Andersson's Toyota Celica 1600GT
IMSA GTU Toyota Celica
Castrol Toyota Celica GT-Four
Making of our fleet of retro-tastic Toyota GT86 race replicas
Build your own Esso-livery Toyota GT86
Would you like to build your own scale cut-out model of the Esso-livery Toyota GT86? Click on the following link to download and print our specially prepared high-resolution PDF document