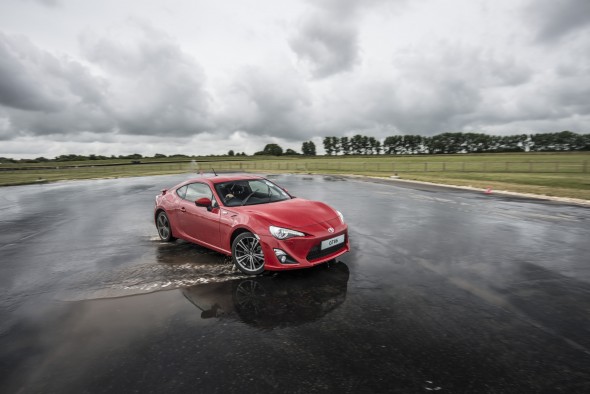 The best way to exploit the beautifully balanced chassis and scalpel-sharp steering of the rear-wheel drive Toyota GT86 is to drive it on track. Visitos to the 2014 Goodwood Festival of Speed were able to do just that on a soaking wet figure-of-eight circuit. Here's what some of them had to say about the car.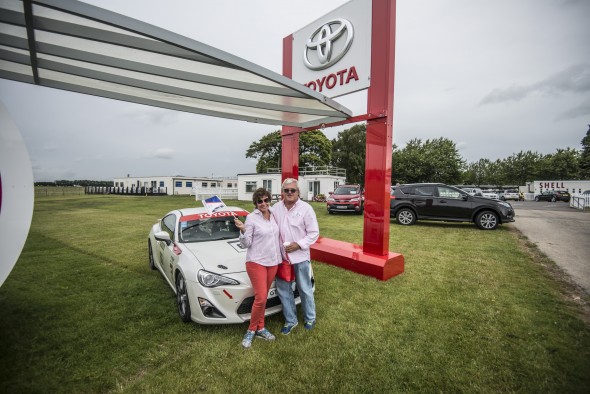 Name(s): Anita and Greg Byth
From: Brisbane, Australia
Toyota Blog: First time at Goodwood?
Yes
TB: Driven a GT86 before?
Yes, we own one!
TB: What do you think of the car?
Anita: "It's the first Toyota we've had; it's zippy, nippy and easy to drive – a real driver's car. What's also great for me and Greg is that you can fit a child's seat in the back, which is especially handy when we have our four-year-old grandson in the car. It's just such a nice car – the reliability is the icing on the cake, because it's a Toyota it'll never break down.
"I'm so pleased we came over to do the drift experience because otherwise we wouldn't have got to see this circuit – and it's absolutely beautiful."
Greg: "We've had Audis; BMWs and a Porsche Boxster, but what marks the GT86 out is that nothing ever goes wrong!"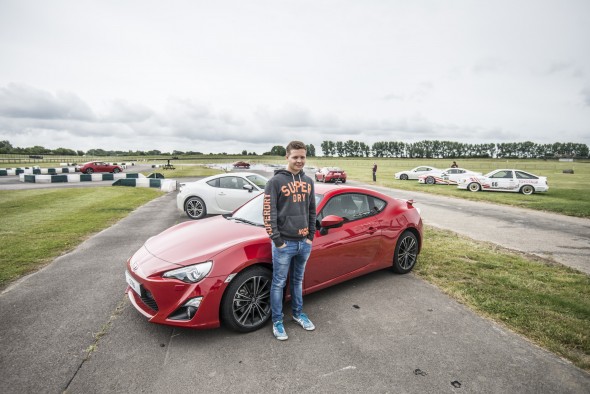 Name: Ollie Daughtrey
From: Bognor Regis
Drives: Renault Clio
TB: First time at Goodwood?
No – I've come every year for as long as I can remember!
TB: Driven a GT86 before?
No
TB: What do you think of the car?
"It looks great – it's a cool car and makes a great noise. The GT86 is a proper driver's car, which is appealing to me as I really like the group B rally cars of the late 1970s and 1980s – that period in rallying was all about the drivers.
I'm into motorsport and attended the six hours of Silverstone two years ago – it's interesting how the racers in the World Endurance Championship have switched to hybrid now and are doing so well."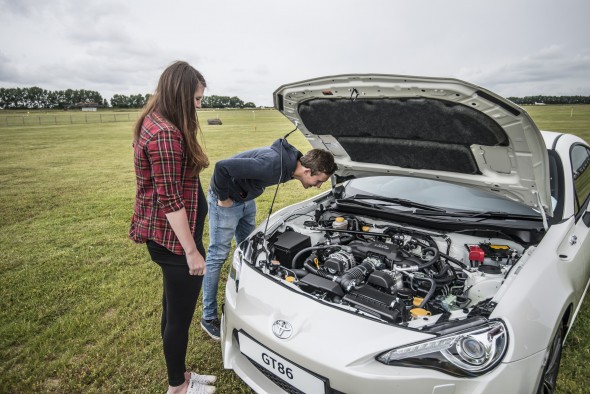 Name(s): Charlotte Tiller and Dan Allard
From: Watford
Drives: Volvo 240 (Dan) and Mazda MX-5 (Charlotte)
TB: First time at Goodwood?
No
TB: Driven a GT86 before?
No
TB: What do you think of the car?
Dan: "It's an awesome little car and I'm looking to buy one next year – it's nice to drive a modern car that doesn't feel too assisted; that's what I like about it. The steering is perfectly weighted and feels really nice; there's so much power low down you can easily kick the back out if you want to.
My favourite colour for the car is red and when I buy one I'll be modifying it! I want to put a Rocket Bunny kit on it."
Charlotte: "It's so nice to drive and comfy too – the steering is absolutely perfect. I'd buy a white one but Dan prefers red so we'll have to buy two!"
If you didn't manage to secure a place on the drift challenge at Goodwood, why not test drive a GT86 at your local Toyota centre. Leave us a comment below stating your interest and we'll be in touch shortly. Further information about GT86 is available on the designated section of the Toyota UK website.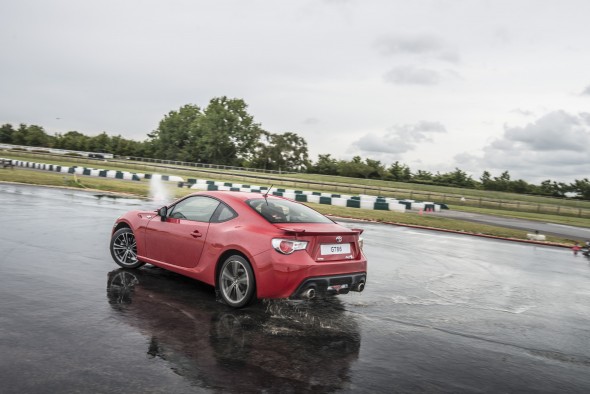 Where next? 
Join in the fun at the Goodwood Festival of Speed
What is Toyota bringing to the Goodwood Festival of Speed?