The headquarters of Toyota GB in Burgh Heath, near Epsom in Surrey, was officially opened on 10 July 2001 by Mr Fujio Cho, then President of Toyota Motor Corporation.
The state-of-the-art headquarters, designed by architects Sheppard Robson, is set on a 14-acre (5.66-hectare) site in the parkland of an existing grade II listed building. The 150,000 square foot (13,935 square metre) building was carefully designed to relate to its landscaped surroundings while providing a dynamic new workplace for Toyota GB's staff.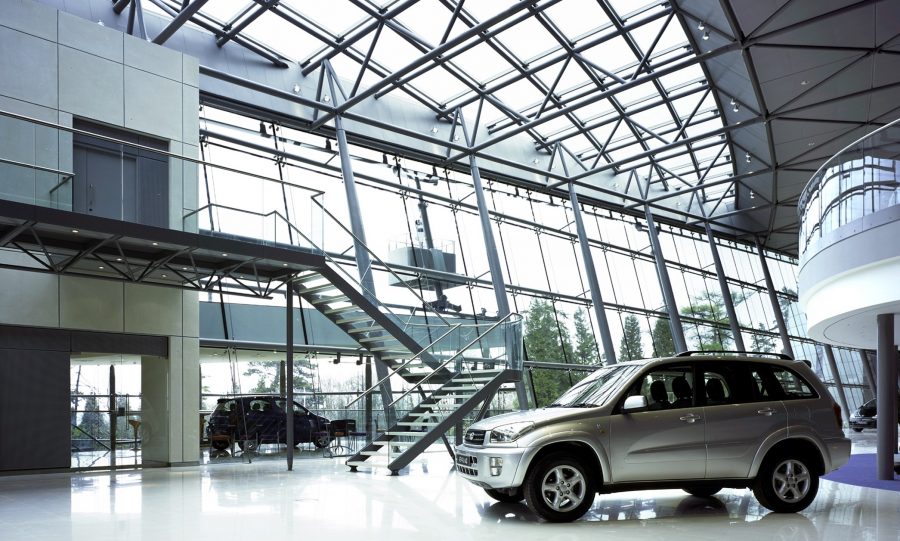 Some staff actually began to transfer to the new site from the old premises in nearby Redhill several weeks ahead of the official opening. In addition to more than 350 staff of Toyota GB and Lexus UK, the building became home for more than 50 staff of Toyota Financial Services, which relocated from London.
In line with the trend for more flexible and informal workstyles which was developing in the early 2000s, staff had the option of working in a cellular office or 'touching down' with their mobile or laptop within the circulation street, staff restaurant or by the newly created lake.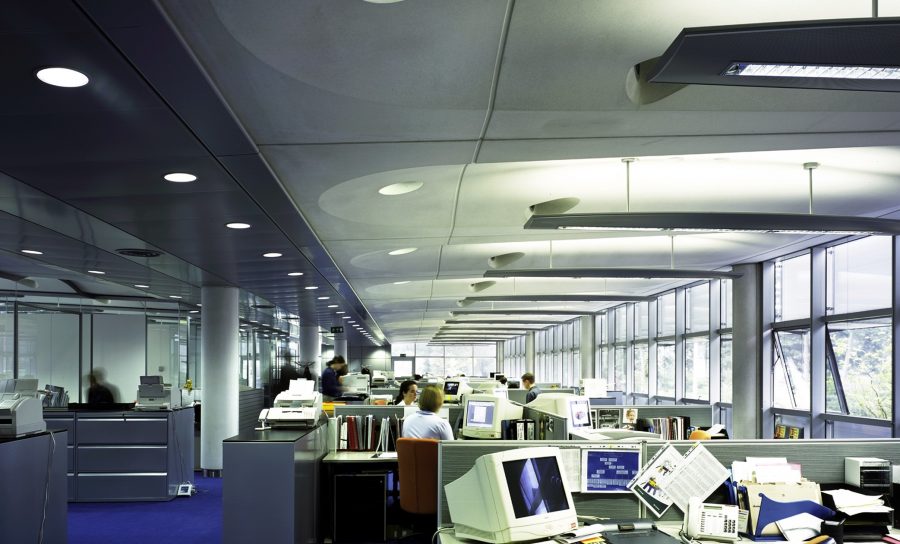 Of course, the trusty fax machine was at this time a staple of any modern office, and several of them featured in each of the four wings of Toyota GB in Burgh Heath.
Around 100 VIP guests, including senior personnel from associate companies and Toyota colleagues from around the globe, attended the opening event, hosted by Mr Ken Kuroki, Toyota GB's Chairman at the time.
The opening ceremony was carried out by the Secretary of State for Trade and Industry, Rt Hon MP Patricia Hewitt, who said: "Toyota's continued commitment to the UK pays tribute to the quality of our highly-skilled and dedicated workforce. I am delighted to be here today to witness Toyota, one of the UK's finest flagship inward investors, further cement their presence in the UK market."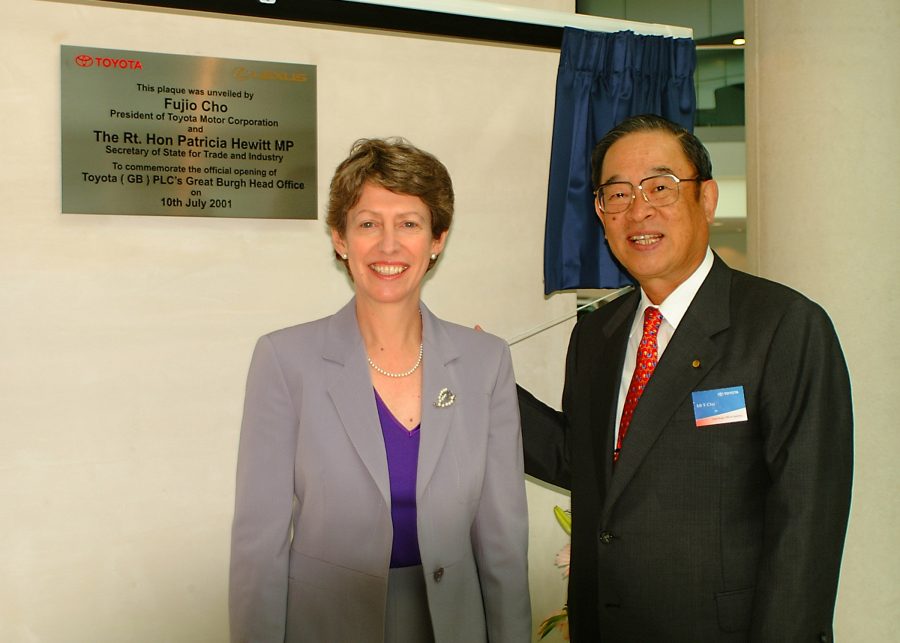 Also on hand to celebrate Toyota GB in Burgh Heath were His Excellency Mr Sadayuki Hayashi (the Japanese Ambassador to the UK), Mr Christopher Grayling MP (the newly elected member for Epsom and Ewell) and local Mayor, Councillor Stan Gates.
The unveiling of a commemorative plaque followed the presentation in the stylish 'Rotunda' reception area of the new building. Toyota also presented a donation to a local charity, the Children's Trust, before a tour of the new premises and luncheon.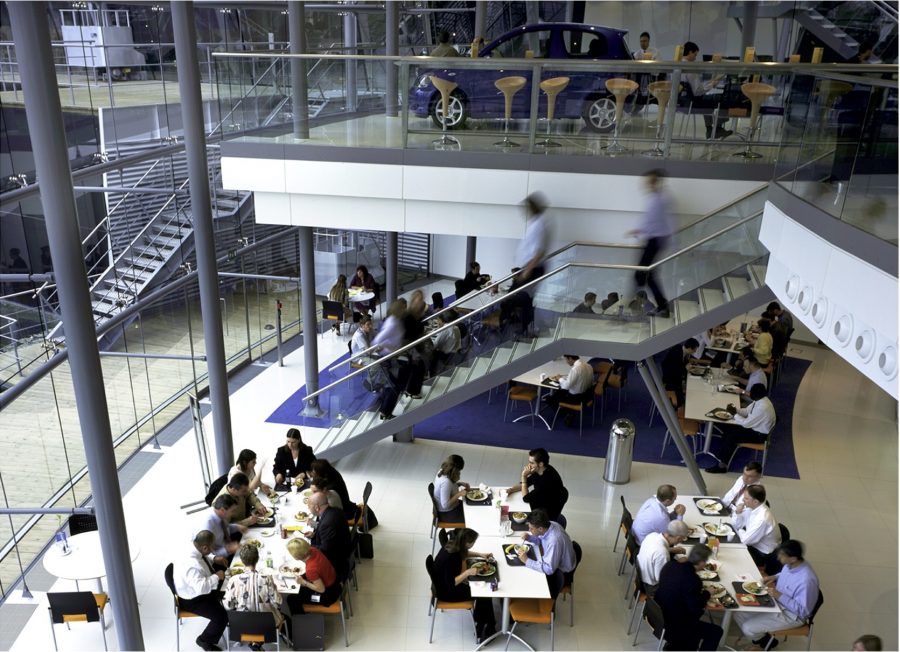 Further change came in 2014, when extensive new landscaping and planting was undertaken at Burgh Heath as part of an auto industry-first partnership with the Royal Botanic Gardens, Kew.
In a project supported by the Surrey Wildlife Trust, the focus was on identifying and using native plant species from the surrounding countryside and establishing them on site to transform the Burgh Heath site into an Eco-HQ, complete with an orchard and meadow.
To contact Toyota GB in Burgh Heath, please click here.