Banjo the Labrador Retriever is as a playful as any other puppy. But for this young dog the fun is combined with early training in the behaviour and skills to become a loyal and trusted guide dog. Banjo's lifetime career is being funded through Toyota's on-going support for Guide Dogs, the national charity that helps people with sight loss.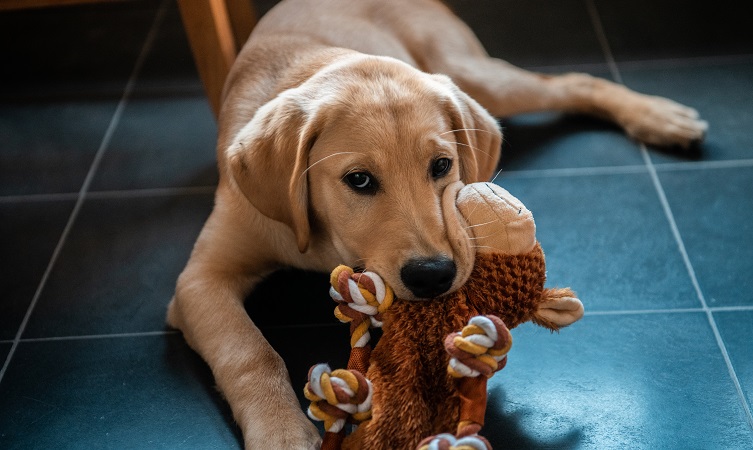 Following our introductory video to meet Banjo, Toyota has produced a new short film to show Banjo's continuing progress with his puppy walker Fiona.
Click this link for an audio-described version of the same video
Fiona has 35 years' experience as a Guide Dogs volunteer puppy walker. Over the next year, Banjo will live in Fiona's home, where she will play a vital role in his early socialisation and training. As well as getting Banjo used to all the sights and sounds that he will experience as a guide dog, she will also help him get used to travelling in cars, buses and trains. At the end of puppy walking, Banjo will be ready to enter full guide dog training.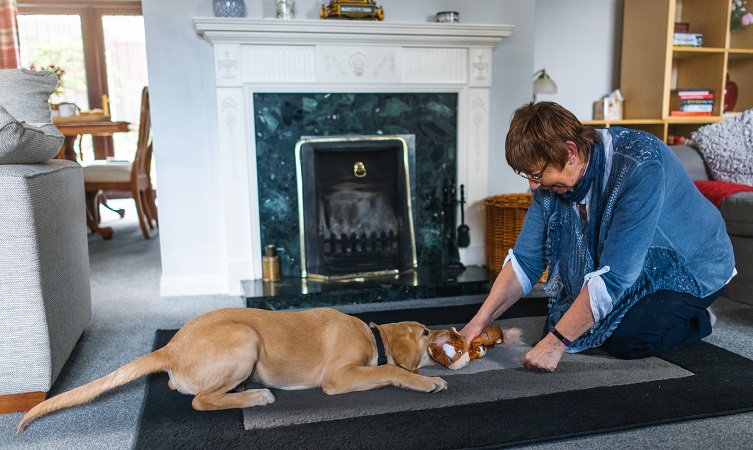 It takes about 20 months to become a fully-fledged guide dog, ready to help a new owner live with freedom and confidence.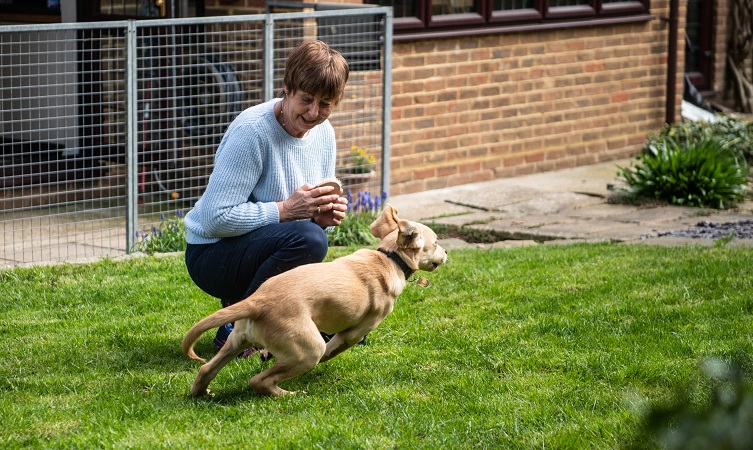 "The dogs live in our home for almost 12 months and they become part of the family," said Fiona. "When a dog leaves us to go on to train, they will not be phased or worried, or unable to cope with anything.
"You talk to somebody who is living with sight loss and they tell you what a difference their dog has made to their lives. Whether someone is going to college, going to work or looking after their children, a guide dog enables people to live the life they choose."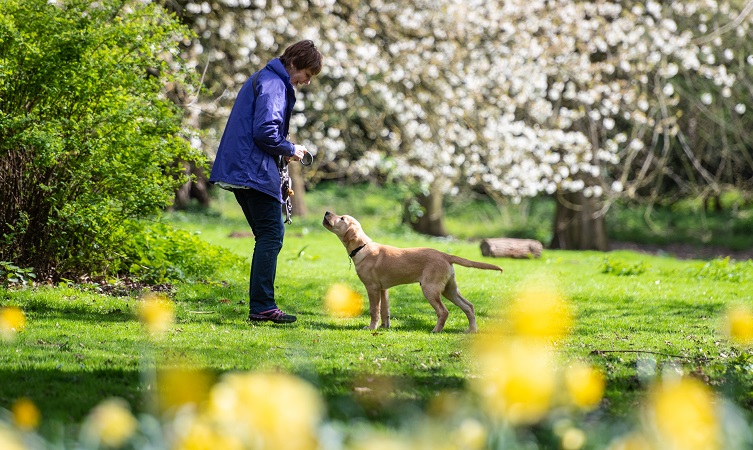 It costs £46,600 to breed and train a guide dog. In addition to Banjo's lifetime funding, Toyota staff are supporting the training of three other dogs – Genchi, Poppy and Elsie.
As part of Toyota's busy schedule of fund-raising activities to support the charity, a group of staff at the Surrey headquarters of Toyota GB and Toyota Financial Services formed a choir. After weeks of rehearsals they recently recorded and performed a song for Guide Dogs.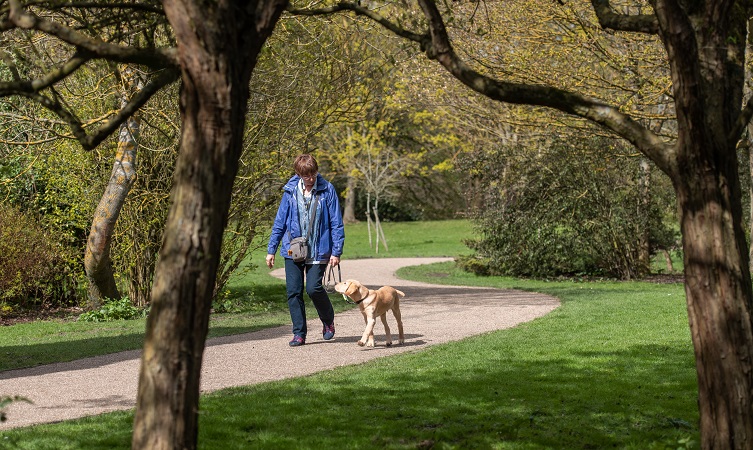 The group was led by choirmaster Roz McLeod of the Heart and Soul Choir in a rendition of James Taylor's You've Got a Friend in front of an audience of co-workers and representatives of Guide Dogs, including John Hedley with his guide dog Miles, Banjo the Toyota-sponsored puppy, and Iris, another young trainee guide dog.
Through sponsorship and sales of a recording of the song, Toyota has raised more than £11,000 for Guide Dogs.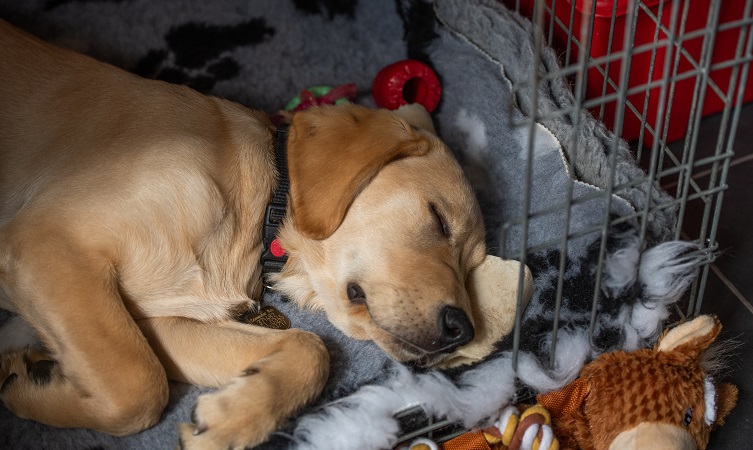 Learn more: Meet Banjo, the Toyota GB Guide Dog puppy