Earlier this year, Toyota GB lost a much-loved colleague, Rachel Rollason, to motor neurone disease (MND). In her honour, Greg Culshaw, General Manager, Customer, Network & Quality Support at Toyota GB, is undertaking a gruelling 24-hour static bike ride at our Burgh Heath Eco HQ on 16 and 17 November (starts 10am), to raise money for the Motor Neurone Disease Association.
Click here to donate to Greg's Just Giving page.
To show their support, Jody Cundy, a multiple Paralympic Olympic gold medallist, will be joining Greg, along with representatives from the MNDA and President and Director of Toyota GB, Agustin Martin.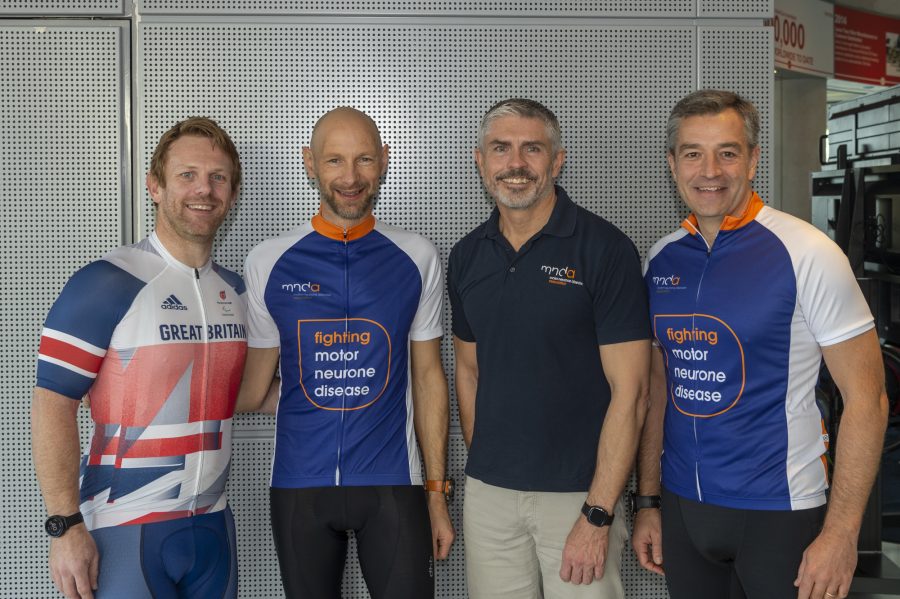 We caught up with Greg prior to the start of the challenge to understand why he would put himself through something like this… !
The MND Association is a charity that's very close to your heart. Tell us more about why you're undertaking this brutal challenge.
I first became aware of the devastating effects of motor neurone disease when a colleague of mine and longstanding TGB staff member, Lester Brown, sadly passed away due to the disease right around the time he was due to retire.
When my colleague Rachel Rollason was also diagnosed with MND I just felt compelled to do something, but at the time I didn't know what. Rachel and I worked closely for more than four years and, during that time I got to know her quite well. We shared some key business challenges and had many laughs along the way. I really miss her being around – she had a caring nature and infectious enthusiasm.
This disease is cruel and devastating when you are fighting it and it takes too many people away from us, too soon.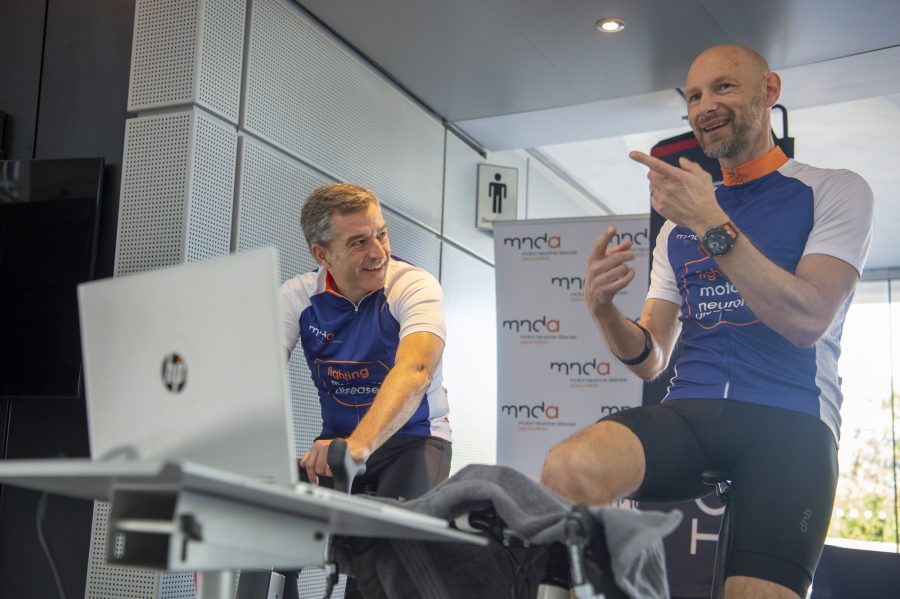 Why did you decide to choose a static bike for this challenge?
My inspiration to take on this brutal challenge was Kevin Sinfield (Rugby League legend) who ran 101 miles in three days for his friend Rob Burrows who has MND. I wanted to choose a challenge where I would be visible to my Toyota GB colleagues, and doing it on a static bike rather than out on the road is a more personal way of connecting and engaging people.
Click here to donate to the Greg Culshaw Just Giving page.
How long has this challenge been in the making?
I first told Rachel of my plans in late 2021 and we exchanged a few messages as I explored the idea with her. So, it has been something I have been planning for a little while. I have to admit that after Rachel passed away I was unsure whether or not to go ahead, but I have to give a special mention to John Ryan who made me see sense. Thank you, John!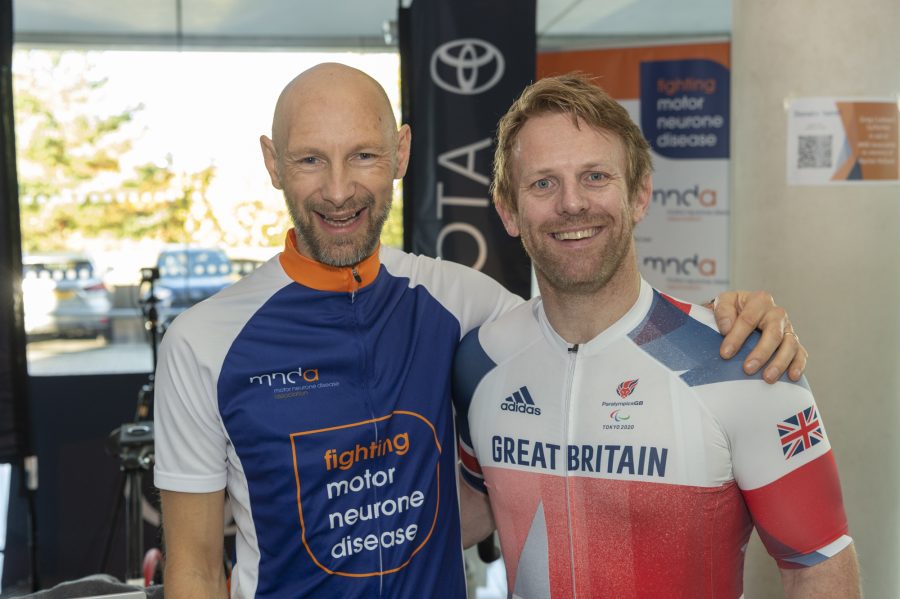 How have you been preparing for this challenge?
Let's see how it goes before I claim to be fully prepared 😊. With work commitments it can be tricky, but I have hammered out the miles in my shed on the turbo trainer and I have now completed Netflix! The rest is down to my determination and sheer will.
How will you get through the 24 hours? Who will be there to help?
First, I want to get through this for Rachel and to do my bit for the MND Association. Then for all the people who donated, I don't want to let them down. Also, for all the people who helped me get this thing to the start line, with special mentions to John Ryan, Ronnie Giles, Laura Conlin and all of the facilities team. Finally, I have a small army of volunteers who are going to ride alongside me for a while during the 24-hour period. Piece of cake!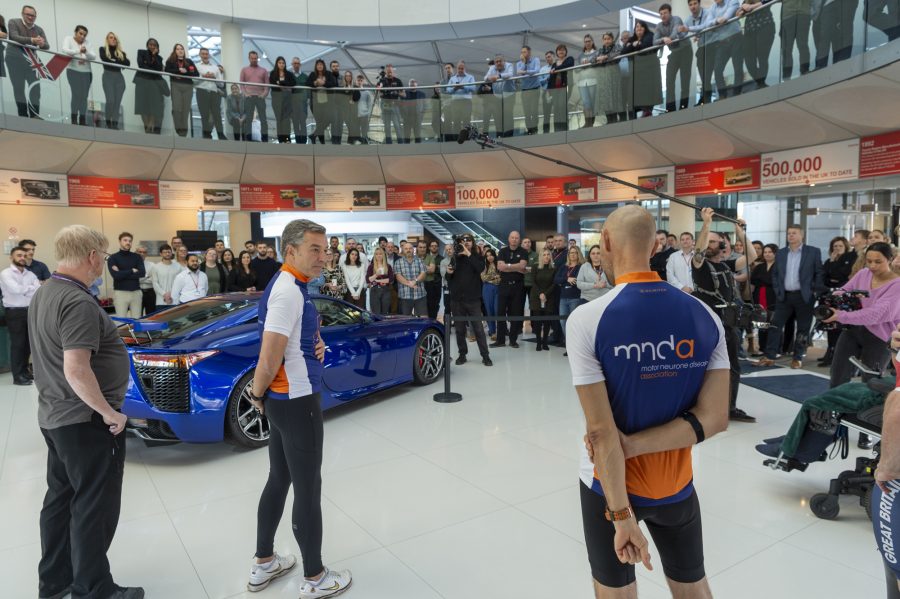 What has the support been like at Toyota GB so far, and how does that make you feel?
I have been totally blown away by the support that I have received from everyone around the business and beyond. I am so indebted to them for their support but most of all I think it goes to show just how special and well-loved Rachel was, the fantastic response to this challenge is solely down to her and how she made people feel, and how people feel about her.