Toyota Gazoo Racing has locked out the front row of the grid in qualifying for this weekend's 24 Hours of Le Mans, the second round of the 2018-19 World Endurance Championship.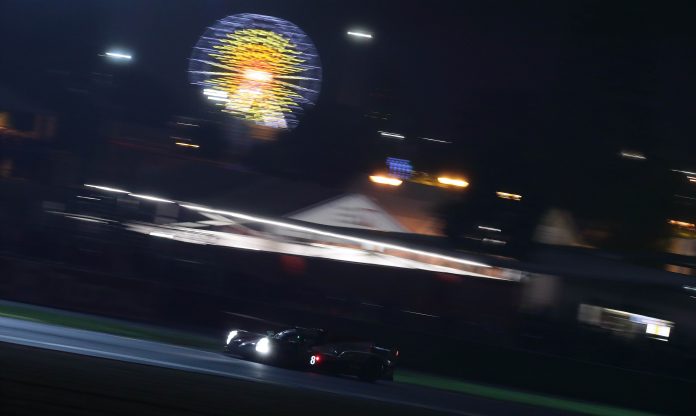 Kazuki Nakajima earned a second Le Mans pole position of his career and a fourth for Toyota with a lap time of 3min 15.377sec, posted right at the start of the third qualifying session at the Circuit de la Sarthe yesterday evening. This places the #8 Toyota TS050 Hybrid he shares with Sébastien Buemi and Fernando Alonso at the head of the field of 60 cars set to start the race tomorrow.
Alongside will be the #7 car of Mike Conway, Kamui Kobayashi and José María López, which clinched second spot thanks to a best lap from Kobayashi during the first qualifying run on Wednesday.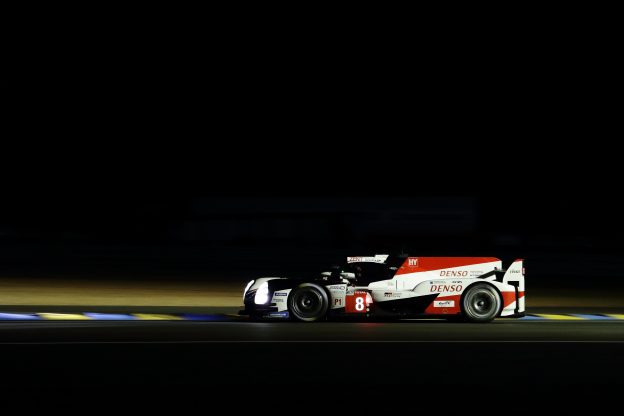 Nakajima said: "I was pushing hard and it was a clean lap and a good lap time, so I'm happy. The track conditions were good, much better than yesterday when I didn't feel as comfortable. I think we have a really good balance for the race so I am pleased with what we have done so far. Qualifying is only maybe one per cent of the whole weekend, but this pole position is nice for the team. We all know that the race is very long and it's going to be tough."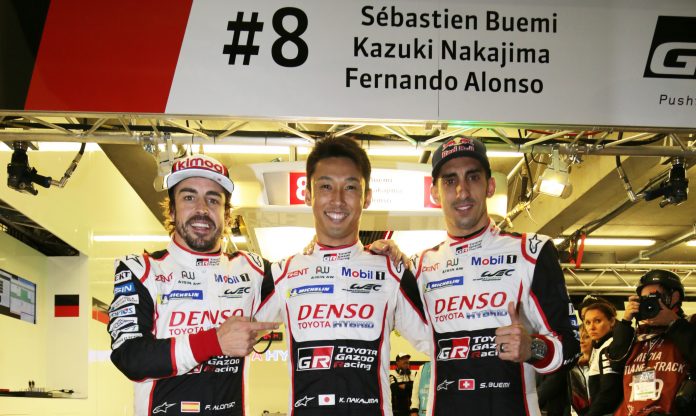 The perfect result has earned the team an extra World Championship point, but the focus throughout their preparations has been consistent and reliable performance in the race, which Toyota is attempting to win at its 20th attempt.
Grid positions are decided by the fastest lap from any of the three two-hour qualifying sessions, but there was no opportunity to improve on Wednesday's times during second qualifying yesterday. Two red flag stoppages made for relatively little action and ultimately saw the session halted 24 minutes early as a result of an accident.
Third qualifying was different, with both Toyotas taking straight the track to fight for pole position. A clean lap from Kazuki significantly improved the provisional pole position time and set a new track record for the updated 8.5-mile circuit lay-out, in use for the first time this year.
With up to 60 cars on the circuit, traffic is always a factor in qualifying and it did not fall well for Kobayashi, who was unable to improve on his time from Wednesday. For the remainder of the session, both Toyotas focused on race preparations and experience a wet track when light rain began to fall. This provided important data, but also meant the fight for grid positions was effectively over for all teams, well before midnight.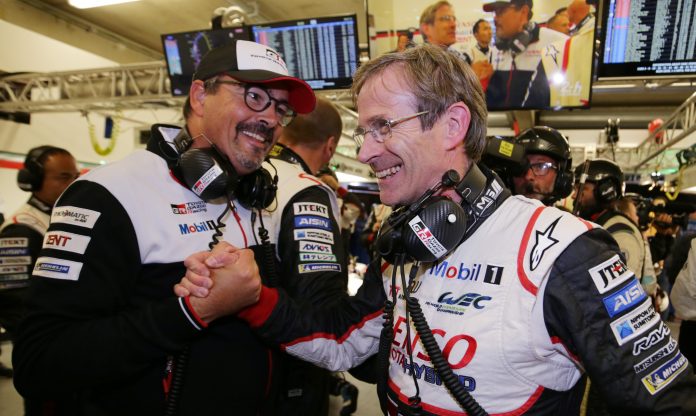 Combined qualifying results:
| | | |
| --- | --- | --- |
| 1st | No8 Toyota Gazoo Racing (Buemi/Nakajima/Alonso | 3min 15.377sec |
| 2nd | No7 Toyota Gazoo Racing (Conway/Kobayashi/ López) | +2.00sec |
| 3rd | No1 Rebellion (Jani/Lotterer/Senna) | +4.072sec |
| 4th | No17 SMP (Sarrazin/Orudzhev/Isaakyan) | +4.106sec |
| 5th | No3 Rebellion (Beche/Laurent/Menezes) | +4.568sec |
| 6th | No10 Dragonspeed (Hedman/Henley/van der Zande) | +5.733sec |