Since debuting the concept in 2017, Toyota Gazoo Racing has continued to release tantalising information about the future arrival of the most exciting Toyota hybrid to date – the GR Super Sport.
Following its appearance at the 24 Hours of Le Mans in 2018, Toyota is delighted to be able to confirm that both road and race versions of the GR Super Sport concept will be produced. Both versions are undergoing final design and development at the company's technical centres in Japan and Germany, and Toyota has promised to be present on the grid when this next-generation race car makes its FIA World Endurance Championship (WEC) debut.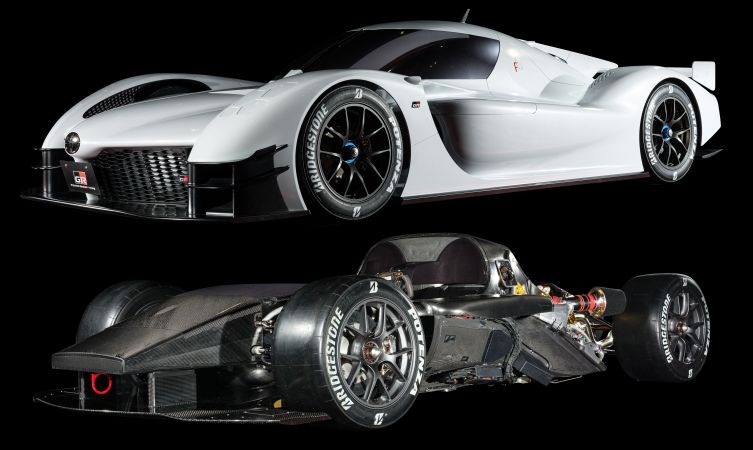 As part of an integrated development process initiated by motorsport, the GR Super Sport hypercar uses hybrid electric technology honed through Toyota's participation in the WEC. Beneath its flowing, original bodywork, the car is powered by a twin-turbocharged, direct injection V6 engine allied to the Toyota Hybrid System – Racing (THS-R). And just like the Toyota TS050 Hybrid race car that has donated much of this powertrain, it also delivers 1,000hp.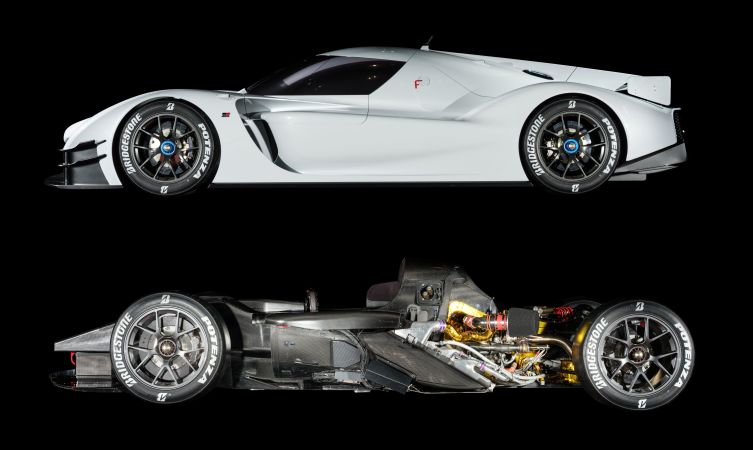 Shigeki Tomoyama, Toyota Gazoo Racing president, said: "Competing in the World Endurance Championship – one of the most demanding motorsport series – and racing at Le Mans helps us to advance the development of our world-leading hybrid electric technology and enables us to transfer the knowledge we gain to our production cars.
"As the automotive industry is approaching an era of big changes, we will continue our passion for making cars that are truly exciting. No matter how electronics and digital technology will continue to transform vehicles, we will make sure that our cars will not become just another commodity," he continued.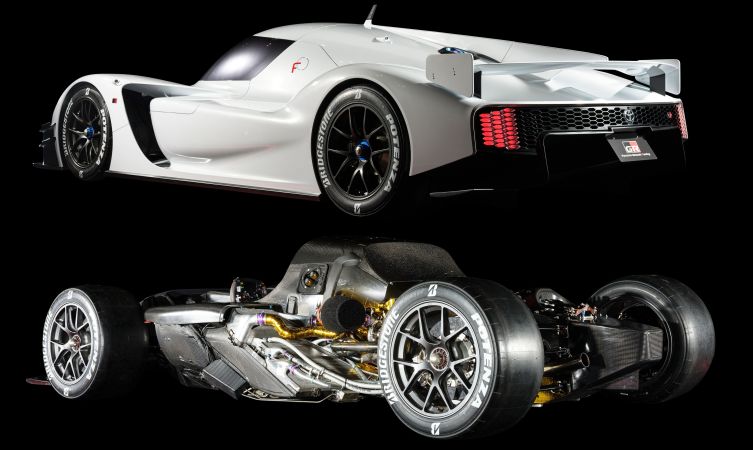 "We started this project because we believe that creating a super sports car that delivers the same appeal as the TS050 Hybrid greatly adds to Toyota's involvement in the WEC. And at some point in the near future, customers will have a chance to get behind the wheel of this incredible machine and experience its astonishing power and driving performance."
Track testing of the new race car, the name of which will be revealed at a later date, will begin soon, in preparation for an anticipated debut in the 2021 WEC. Further details of the GR Super Sport road car will be issued by Toyota Gazoo Racing in due course.
GR Super Sport Concept – technical specifications:
POWERTRAIN

 

Engine

 

Twin-turbo, direct injection V6

 

Engine capacity (cc)

 

2,400

 

Max. system power  (engine + hybrid motors, DIN hp/bhp/kW)

 

1,000/986/735

 

Hybrid system

 

Toyota Hybrid System – Racing (THS-R)

 

WHEELS & TYRES

 

Wheel size (front and rear) 

 

18 x 13J

 

Tyre size (front and rear)

 

330/710R18

 
GR Super Sport concept: bonus images