Each of our three new heritage livery GT86 models was inspired by one of Toyota's most thrilling performances in the annual 24 Hours of Le Mans. This heritage livery Toyota GT86 was created in commemoration of our third World Endurance Championship sportscar chassis, and particularly the #5 car that came heart-breakingly close to overall victory in 2016.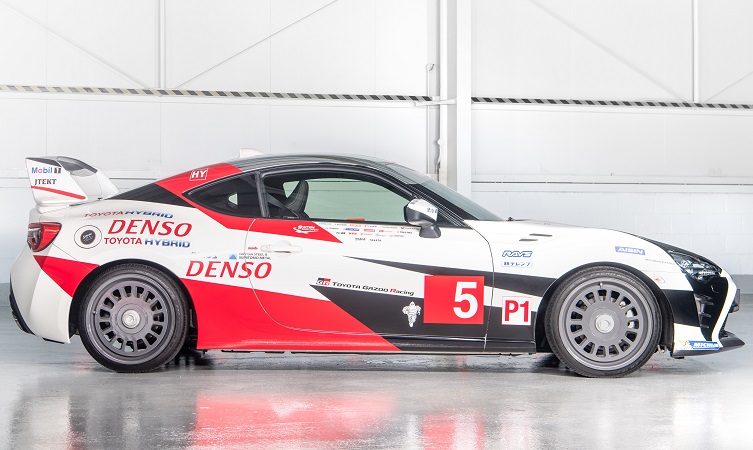 Its authentic look has been recreated using one-off vinyl wraps and decals, plus lowered suspension, a stainless steel exhaust system, high-level rear spoiler and motorsport-style road wheels. The full specifications are listed below, and continue to scroll down for a brief history of its inspiration.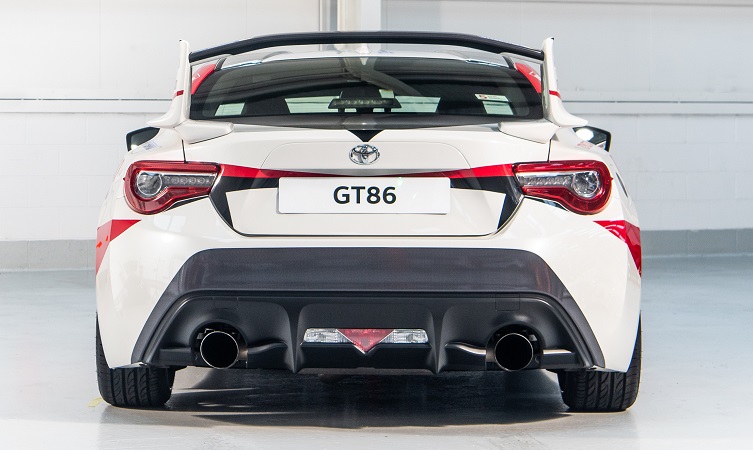 Toyota GT86 x Toyota TS050 Hybrid specification: Funkee Fish vinyl graphics over factory Pearl White base, custom-made 8.5×18″ (ET45) Image Billet 60 split-rim alloy wheels with graphite grey paint finish and 225/35 R18 Pirelli tyres, V-Maxx -40mm lowering springs, Milltek Sport stainless steel cat-back exhaust system, high-level Toyota accessory rear spoiler.
See also: How we made our Le Mans heritage GT86 models
A brief history of the Toyota TS050 Hybrid
The TS050 Hybrid arrived in 2016 as Toyota's third World Endurance Championship car since joining the series in 2012. Constructed by Toyota Motorsport GmbH in Germany, the sportscar featured a significant change in powertrain concept to suit new regulations that limited fuel flow to the engine.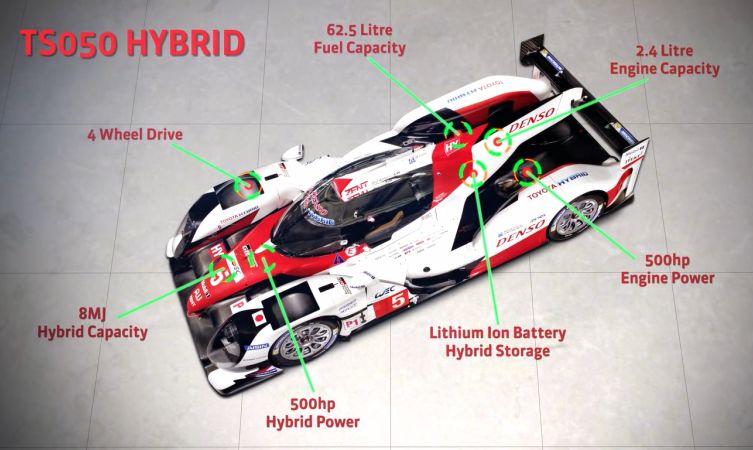 Out went the naturally aspirated V8 that has been used in its predecessors, and in came a new-generation 2.4-litre, twin-turbo and direct injection V6 petrol engine that offered around 8% better fuel economy. It was paired with a more powerful 8MJ hybrid system, which consisted of motor-generators in both axles linked to battery storage instead of the previous super capacitor system.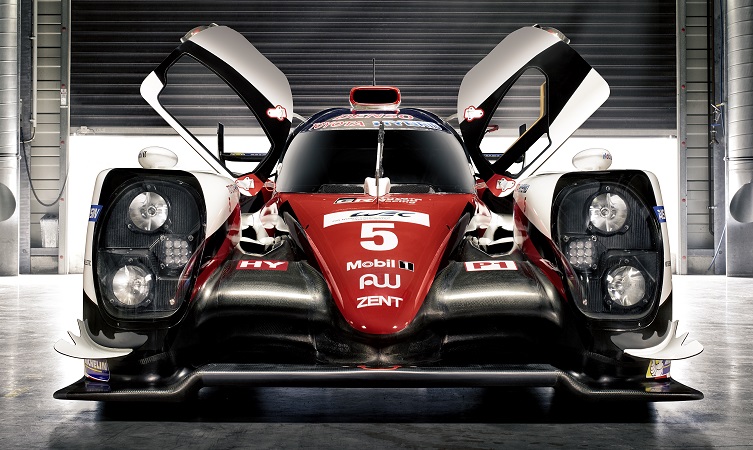 After covering more than 13,000 miles of testing, the new TS050 Hybrid was said to offer improved performance and reliability. But although it showed immediate promise – the #6 car achieved second place in its first outing at Silverstone – it fell somewhat short in the second race at Spa.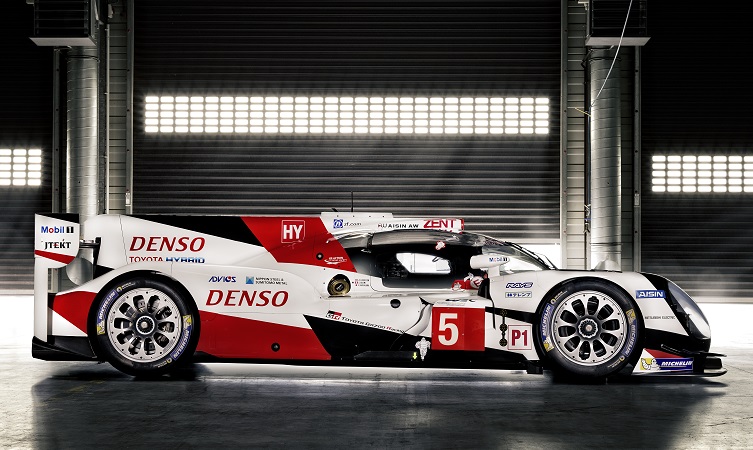 A concerted effort was therefore made for the hero event at Le Mans, which delivered the most heart-breaking conclusion of the entire year after an intense battle with fellow LMP1 team Porsche. Having led the race for five minutes shy of 24 hours, the #5 crew was poised to win when a sudden loss of power side-lined the car on the penultimate lap, achingly close to the pits (see below). Porsche was gifted the win and the third-placed #6 Toyota was promoted into second place.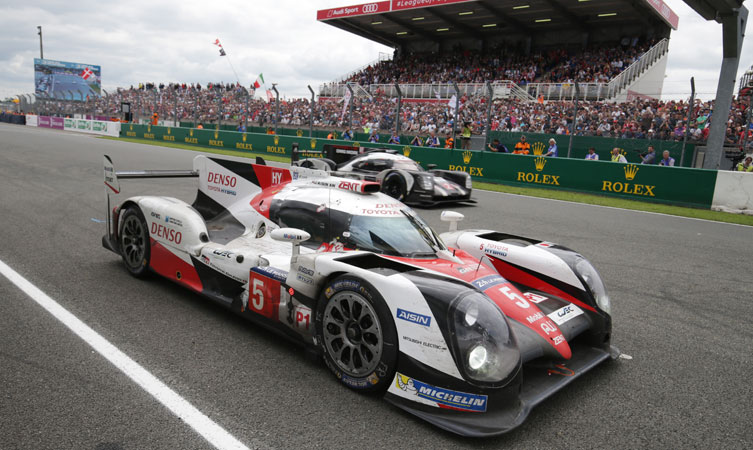 The TS050 Hybrid's final tally from the nine-race 2016 season was one win, seven podiums and 229 points, securing Toyota third place in the manufacturers world championship. The base sportscar has undergone a comprehensive series of technical evolutions across both the 2017 and 2018 race seasons, including improvements to the size and output of the hybrid system, and refinements to almost every chassis component.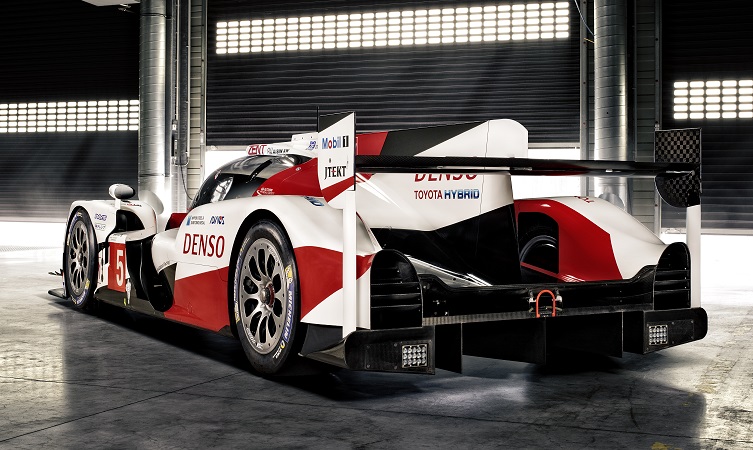 Interestingly, the 2018 TS050 Hybrid uses around 35% less fuel than the TS030 Hybrid that started Toyota's WEC campaign in 2012 yet is significantly faster and more powerful.
Learn more: Toyota GT86 x Toyota TS010
Learn more: Toyota GT86 x Toyota TS020