The Toyota Gazoo Racing World Rally Team lines up for the start of the 2019 FIA World Rally Championship season this week with Rallye Monte-Carlo, the traditional curtain-raiser to the sporting year.
The trio of Jari-Matti Latvala, Ott Tänak and British squad newcomer Kris Meeke is aiming to make a perfect start to the defence of the manufacturers' title and the race for the drivers' and co-drivers' titles.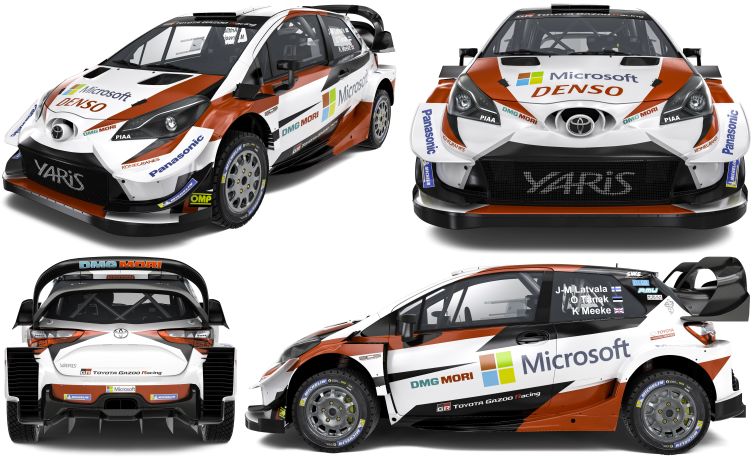 2019 Toyota Yaris WRC
Meeke said: "I am really excited to get going with what is a new start for me, with a new team, new car and even a new co-driver (Seb Marshall). What the team was able to achieve last season gives me a lot of confidence in the car. Driving the Yaris WRC myself, I've been impressed by what it's capable of. I am still learning, though, so I am not setting any big targets for Rallye Monte-Carlo. My priority is simply to enjoy driving again, and the Monte is certainly an event I've enjoyed in the past."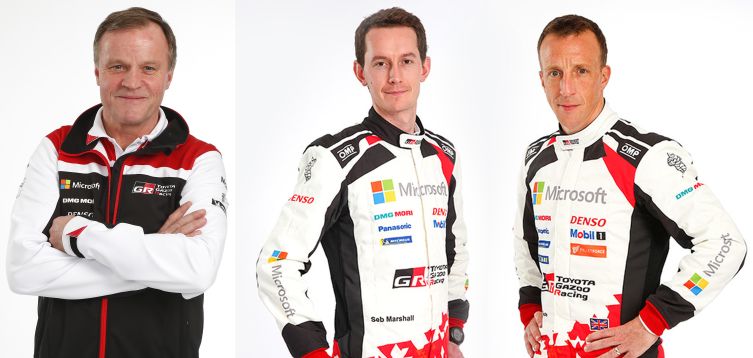 L-R: Tommi Mäkinen (team principal); Seb Marshall (co-driver) and Kris Meeke (driver), car #5
Team principal Tommi Mäkinen commented: "It is a very tricky event to begin the season with, but our drivers have a lot of experience there. This is maybe the most important thing, as my success [on the Monte-Carlo] came during my final years as a driver. We go there feeling very positive as a team."

L-R: Martin Järveoja (co-driver) and Ott Tänak (driver), car #8; Miikka Anttila (co-driver) and Jari-Matti Latvala (driver), car #10
Rallye Monte-Carlo is notorious for its difficult and changeable weather conditions, which can vary from dry asphalt to snow and ice, often within a single stage. This makes tyre choice a critical factor through the event, with drivers reliant on their ice-note crews to keep them up-to-date with the latest stage conditions.
Much of the event is based in the French town of Gap, the location for the service park and Thursday evening's rally start. The first two stages are run in darkness to make the early action even more challenging. Friday is the longest day of the rally with two loops of three stages south-west of Gap. On Saturday, two stages are run twice before a long drive into Monaco for Sunday's action, which covers two repeated mountain tests, including the famous Col de Turini.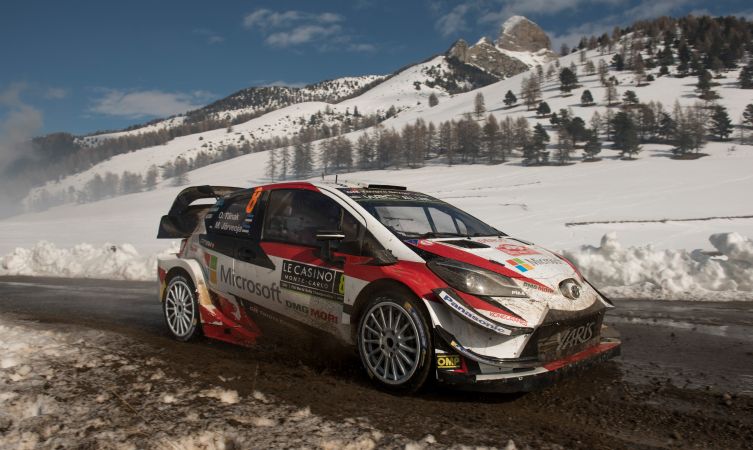 Tänak made his Toyota debut in last year's Rallye Monte-Carlo
Last year the rally gave the team a tremendous start to the season, with Tänak and Latvala placed second and third. Meeke, driving for his previous team, was fourth.