Kris Meeke couldn't be happier. He's just done 10 days holiday with his family and he's back to work with the company he always wanted.
It took him a couple of years to get there, but he's feeling very much at home ahead of his first outing in a Toyota Gazoo Racing-prepared Yaris WRC on Rallye Monte-Carlo 2019.
"I love the atmosphere in this team," he says. "Everybody's relaxed and knows what they're doing – that starts at the top with Tommi [Makinen, team principal]. Tommi was a childhood hero for me, so to be here doing this with him now is just fantastic. To have a four-time world champion there, he knows what we're going through as drivers when we're sitting on the start line.
"As well as that, I don't think there's another team principal who could manage a driver line-up like Ott Tanak, Jari-Matti Latvala and me! You look around you here and you know you're in a strong team – but it's great to know each driver is capable of winning every rally. It's going to make for a very exciting season."
Kris Meeke is looking forward in the Yaris WRC
Dropped by Citroen mid-2018, it's a significant understatement to say Kris Meeke's glad to be back in the WRC. What happened last year is "water under the bridge." The focus is firmly on the season ahead.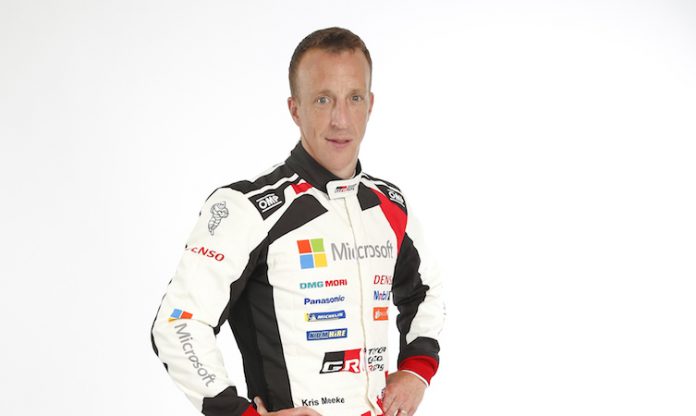 "I have a good feeling in this car and 95 per cent of what you do comes from that feeling. Testing has gone well. OK, I've only tested for Monte, I haven't done any rough gravel, nothing for a Portugal or Sardinia or anything like that. But there's nothing fundamental I've felt with the car. All I know is that Ott was blindingly quick on every rally in the second half of last season…"
Kris Meeke's new navigator for 2019
Looking forward to the season-opening Rallye Monte-Carlo 2019, Kris Meeke knows it's going to take time with a new car and, in Seb Marshall, a new co-driver.
"It'll take a bit of time to bed in with the car and Seb," he says, "but it's all about getting the feeling I had back in 2016 – that was the best period of my career so far. I could do fastest times at will and I was just loving it. That's what I want this year."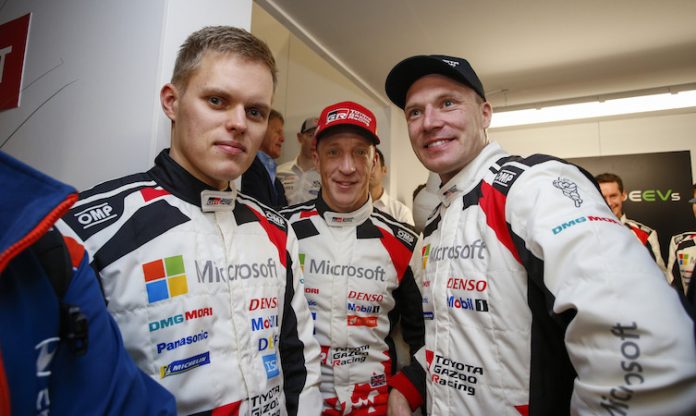 Finding the feeling could be tricky in the typically fickle conditions in the French Alps this week.
"Let's see," says Kris Meeke. "I've gone well in the past and I've always enjoyed the event. We were fighting at the front and leading early on in 2016, but we were absolutely nowhere in terms of pace for the last two years. There's a common denominator there, but, like I said, that's water under the bridge. I just want to enjoy myself with Toyota this year."
Rallye Monte-Carlo 2019 gets underway from Gap on the evening of Thursday January 24. The first two full days are focused around Sébastien Ogier's hometown before the event heads south for a Sunday in the Alpes-Maritimes. After 16 stages and 201 competitive miles, the winner gets to spray the champagne outside Palace of Monaco on Sunday afternoon.
Words by David Evans