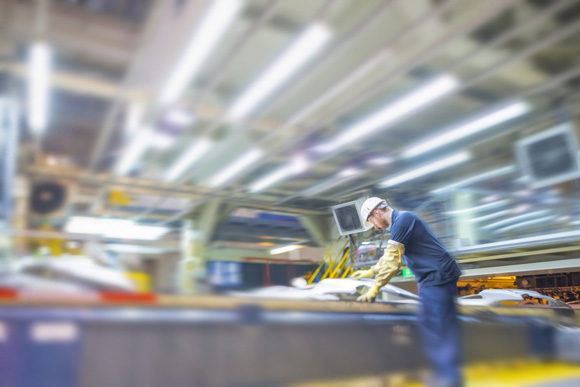 Deputy Prime Minister Nick Clegg visited the Toyota factory at Burnaston in Derbyshire yesterday, where he announced details of the latest investment from the Government's £500 million Regional Growth Fund.
Toyota Motor Manufacturing UK (TMUK) will itself add to the £6.3 million received from the fund, which will go toward supporting new vehicle design and development for the next generation of vehicles to be manufactured here in the UK.
The funding will help safeguard jobs at the home of the Auris and Avensis, with the potential for creating new opportunities at its operations as well as within its network of UK-based suppliers.
Take a look inside Burnaston and find out how the Toyota production system ensures quality at every step with our Factory to Forecourt microsite.
Tony Walker, deputy managing director of Toyota Manufacturing UK, said the funding will in itself leverage a multi-million-pound investment.
He said: "We are delighted to have been awarded this funding and thank the Deputy Prime Minister for taking the opportunity to visit TMUK and see for himself how it will further help secure and develop our world-class manufacturing capabilities.
"We are proud of our achievements at TMUK, and together with our own investments this new funding will help ensure that we can continue to develop and produce new generations of Toyota vehicles here in Britain.
"It is a great vote of confidence in Toyota and our members, securing jobs today and opening up new opportunities for the future."
Mr Clegg said he was pleased to visit Burnaston to announce Toyota was among the latest crop of companies to win funding.
He said: "Toyota was the first car plant in Europe to make a hybrid, low carbon car. This money is a great vote of confidence in Toyota – securing jobs today and opening up opportunities for the future.
"This will be a big boost for jobs in the region in Toyota's supply chain."
TMUK began operations in 1992 and has benefited from more than £2.1 billion Toyota investment to date, employing over 3,800 members across its two sites in Burnaston and Deeside, Wales.
In addition to Auris and Avensis, TMUK also produces the Auris Hybrid and the all new Auris Touring Sports.