Continuing the celebrations of Toyota's 50th anniversary in the UK, members of the Toyota Enthusiasts Club were invited to tour the Toyota Manufacturing UK plant at Burnaston in Derbyshire where the Auris and Avensis models are built. The tour allowed owners who look after and cherish much older Toyota models the opportunity to see the latest technology used in car manufacturing today as well as the widely renowned Toyota Production System.
The Enthusiasts Club, formed in 1991, includes many different Toyota models, from MR2 sports cars to Hiace camper vans, but regardless of the model owned, all the members share one thing – enthusiasm for Toyota cars.
Tony Walker, Deputy Managing Director of Toyota Motor Manufacturing UK, who is himself a classic car fan, joined the group and took the opportunity to chat to fellow enthusiasts. "Being a classic car owner myself I know the care, attention and enthusiasm which older cars need to help keep them in good condition and running. We were delighted to welcome owners to celebrate 50 years of Toyota and show them the same care, attention and enthusiasm we put into building new Toyota models today."
The oldest model attending belonged to Dave Clark, who stopped by his Toyota dealer in 1967 and paid £790 to buy a new Corona. Clark has owned the Corona ever since, making it not only one of the oldest cars in the club but also the longest in terms of ownership.
Read on for some details on the owners and cars that attended the celebration.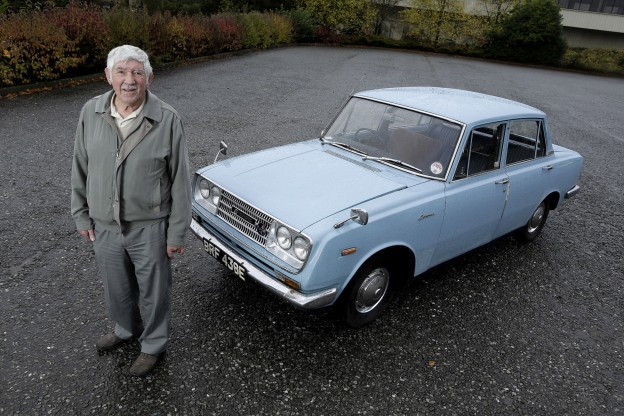 Name: Dave Clarke
Hometown: Staffordshire
Toyota Vehicle: 1967 RT40 Corona
How long have you had your Corona for? 49 years, on 1st January 2016.
It was November 1967 when I went buy it and the dealer where I got it from said would you like to leave it until January 1st and have a new registration? England had just won the World Cup and I thought I'm going to treat myself. I didn't have a clue what I was going to buy but I  knew I wanted a Toyota! I was absolutely smitten when I saw it and the price was £790.00 . I picked it up on New years day, they especially opened the garage so I could collect it. So by half past eight in the morning on New Years day I was driving around in my new car.
When I first got it I had a lot of trouble from my mates at work, they used to call it the Japanese tin trumpet.
When I bought it my ambition was to make it last as long as I could. Which is just what I've done. I haven't thrashed it anywhere. Up to a few years ago it was our regular family car, the girls and me have been in it so much they know it as well as I do; holidays and all that sort of thing. And then the time came and I said I think it's time to give the old girl a rest. We've shared some brilliant, wonderful memories with it.
How many miles has your Corona done? 156,000 miles.
What do you like most about your Corona Toyota?
The convenience to work on it because being a mechanic all my life it's been easy for me. What you see with it is what you get. I've touched and tickled it here and there but it's not had any restoration.
Is this the only Toyota you have owned? Yes.
What is the most memorable moment you have shared with your Toyota?
My most memorable moment was using it for my daughter's wedding. Being a nice dad I said yes of course I'll take you to your wedding. A bit of a change from a few years ago, when I used to go pick them up from school she would say "No, take it round the corner. I don't want all my mates to see me in getting out of that". But now she's changed her mind and she said do you mind taking me to my wedding?
Another story that springs to mind is my sisters father in law. Whenever we were at a family event he would always make a point of coming over and asking: "Have you still got that tin trumpet thing?" You know, really rubbing it in, god bless him he's no longer with us now but I've still got my tin trumpet.
…So it's a toss-up, who's going to last the longest, me or the car? And the eldest daughter said: "The car is going to last the longest dad, it will be here a long time after you." She calls it her inheritance.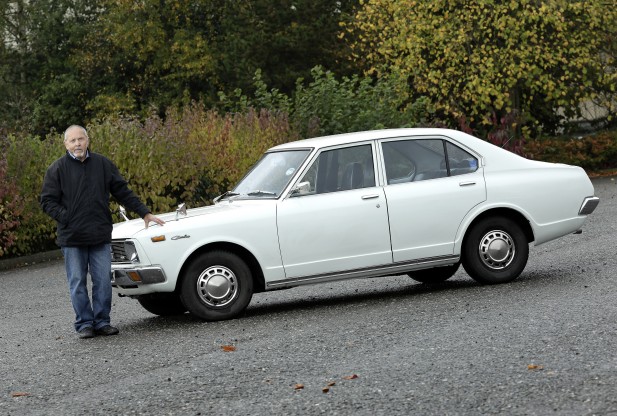 Ivan Burr, 1971 TA12 Carina
Name: Ivan Burr.
Hometown: Chelmsford.
Toyota Vehicle:  1971 TA12 Carina.
How long have you had the vehicle for? 11 Years.
How many miles has your Toyota done? 132,000.
 What do you like most about your Toyota? It's very different from anything else.
 Is this the only Toyota you have owned? No, I've owned an Estima, Corolla Verso, Avensis.
What is the most memorable moment you have shared with your Toyota? It was my daughter's wedding car.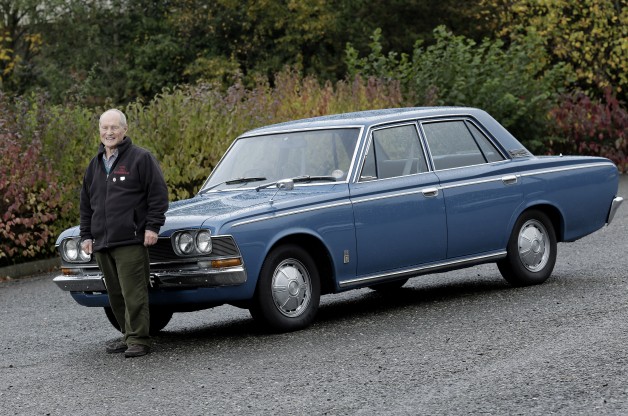 Peter Hunter, 1968 Toyota Crown
Name: Peter Hunter. 
Hometown: Lancashire.
Toyota Vehicle:  1968 Toyota Crown – it was the very first Toyota Crown imported by Toyota GB in 1968 and was a press demonstrator, which was driven around Brands Hatch by Motor magazine as part of an appraisal of Japanese manufacturers. It's the only one of it's kind left in the country.
How long have you had the vehicle for? 18 years, since 1997.
How many miles has your Toyota done? 94,000.
What do you like most about your Toyota? The fact that it's a large comfortable easy car, rolls along and my wife is really happy in it, which is a big factor.
 Is this the only Toyota you have owned?
No, I have two more Crown saloons and I've had a Crown estate which was our family car for many years, which was my first Toyota that I was very fond of. I've had 1967 Corolla, which I quite enjoyed for a few years as an older car it was good fun and always attracted interest.
What is the most memorable moment you have shared with your Toyota?
I joined the Toyota Enthusiast Club in 1992 and help run the Club with quarterly magazines: I've been the magazine editor since 1992. There are over 140 members within the club at the moment.
It's a difficult one we've been to so many shows and occasions. Indoor classic car shows, outdoor classic car shows, trips across country. Nothing particularly outstanding, I just like using them when I've got the time and occasion.
Today has been a very enjoyable and informative day was had by all and it was fascinating to witness how Toyota cars are built today. The size and scale of the facility was very impressive as well as how quiet and calm it was along the production line.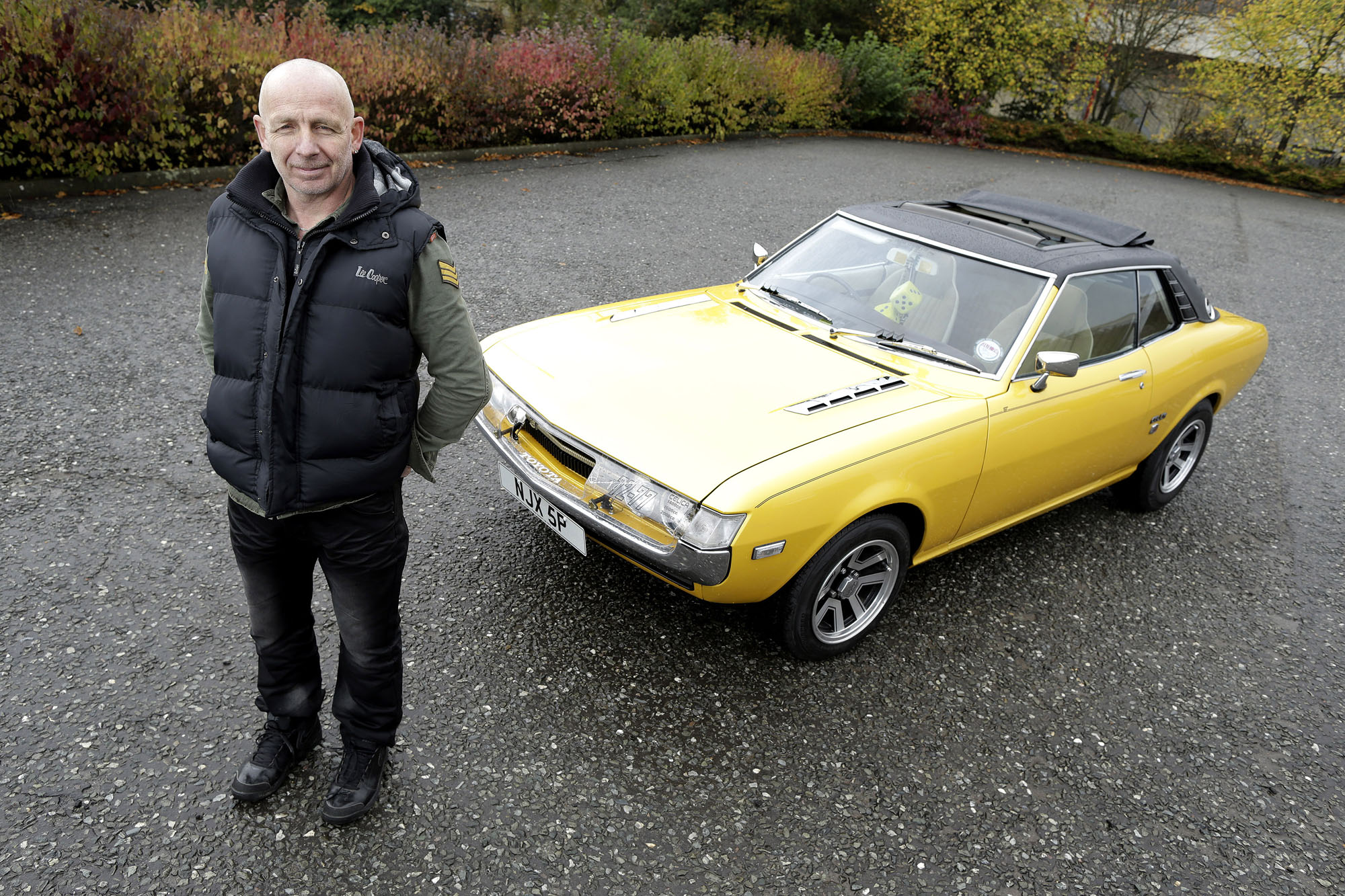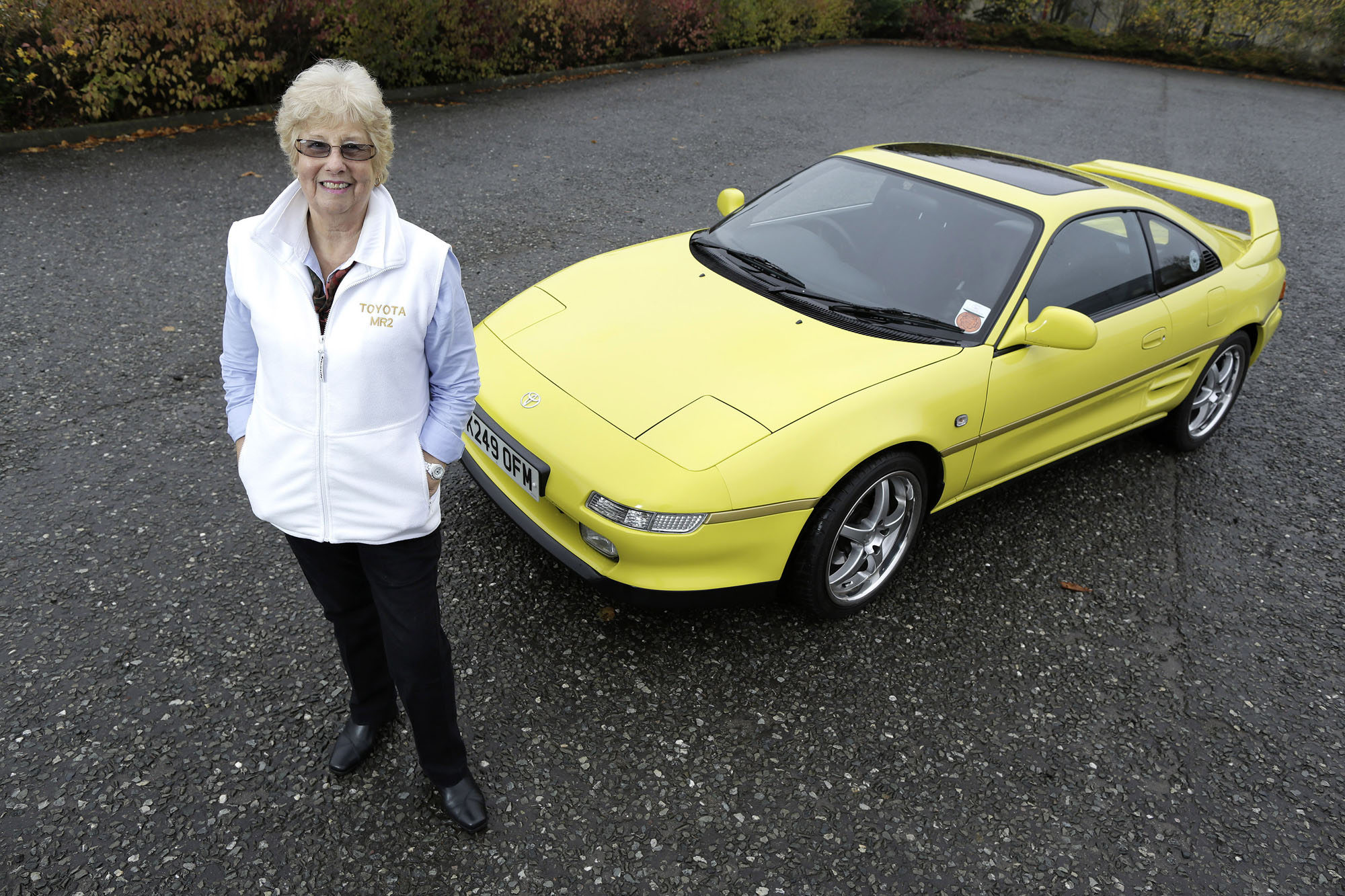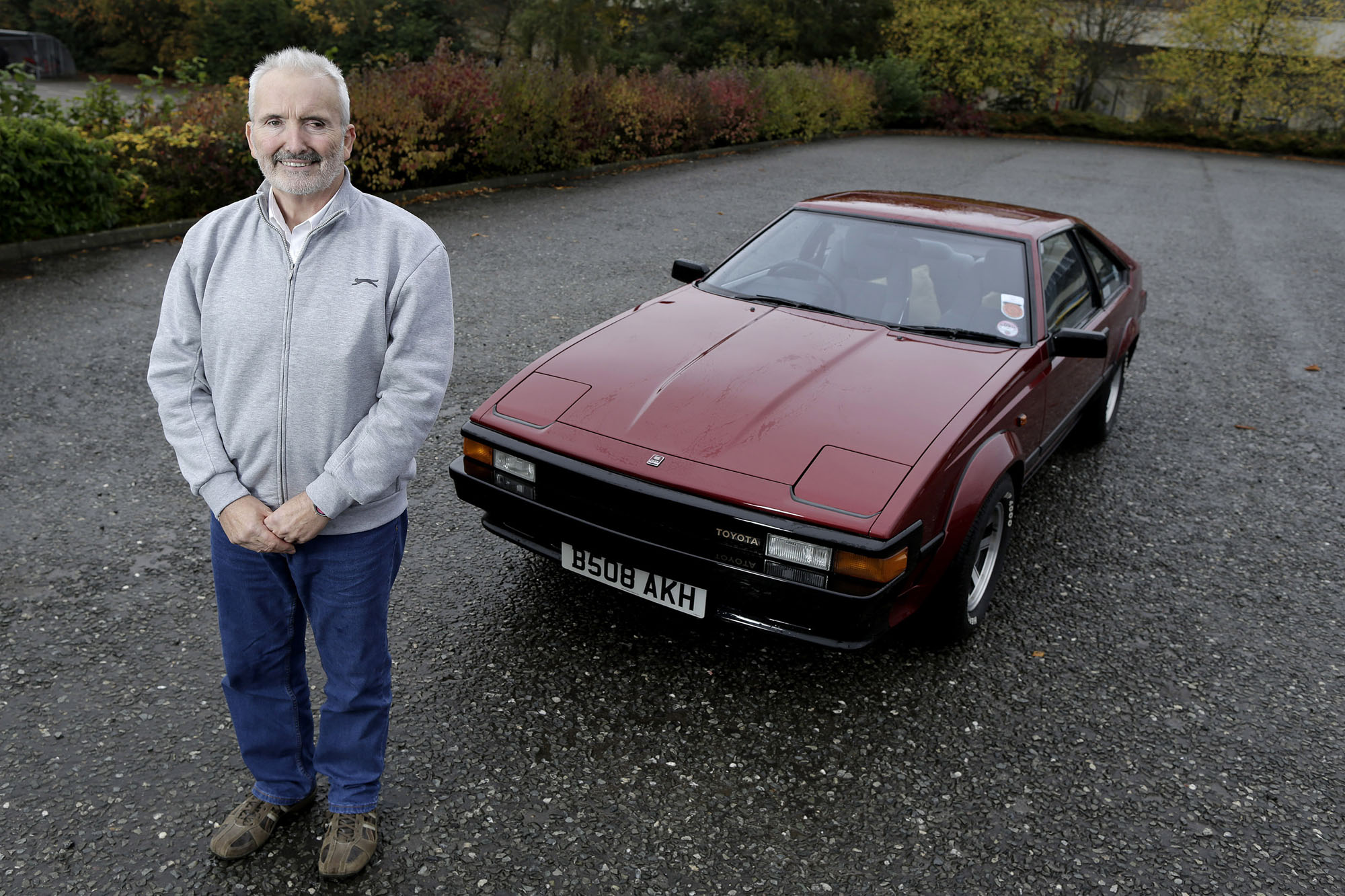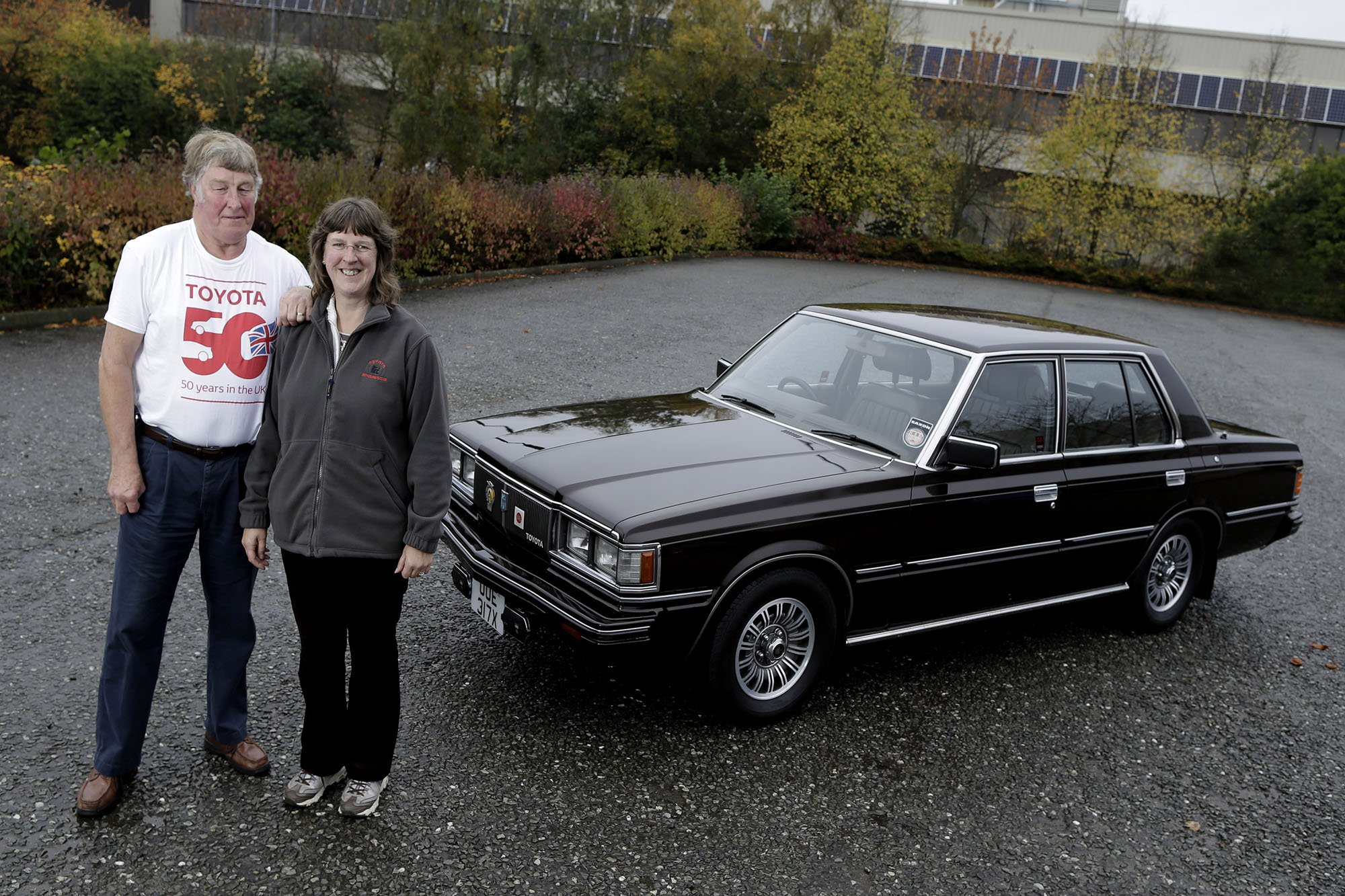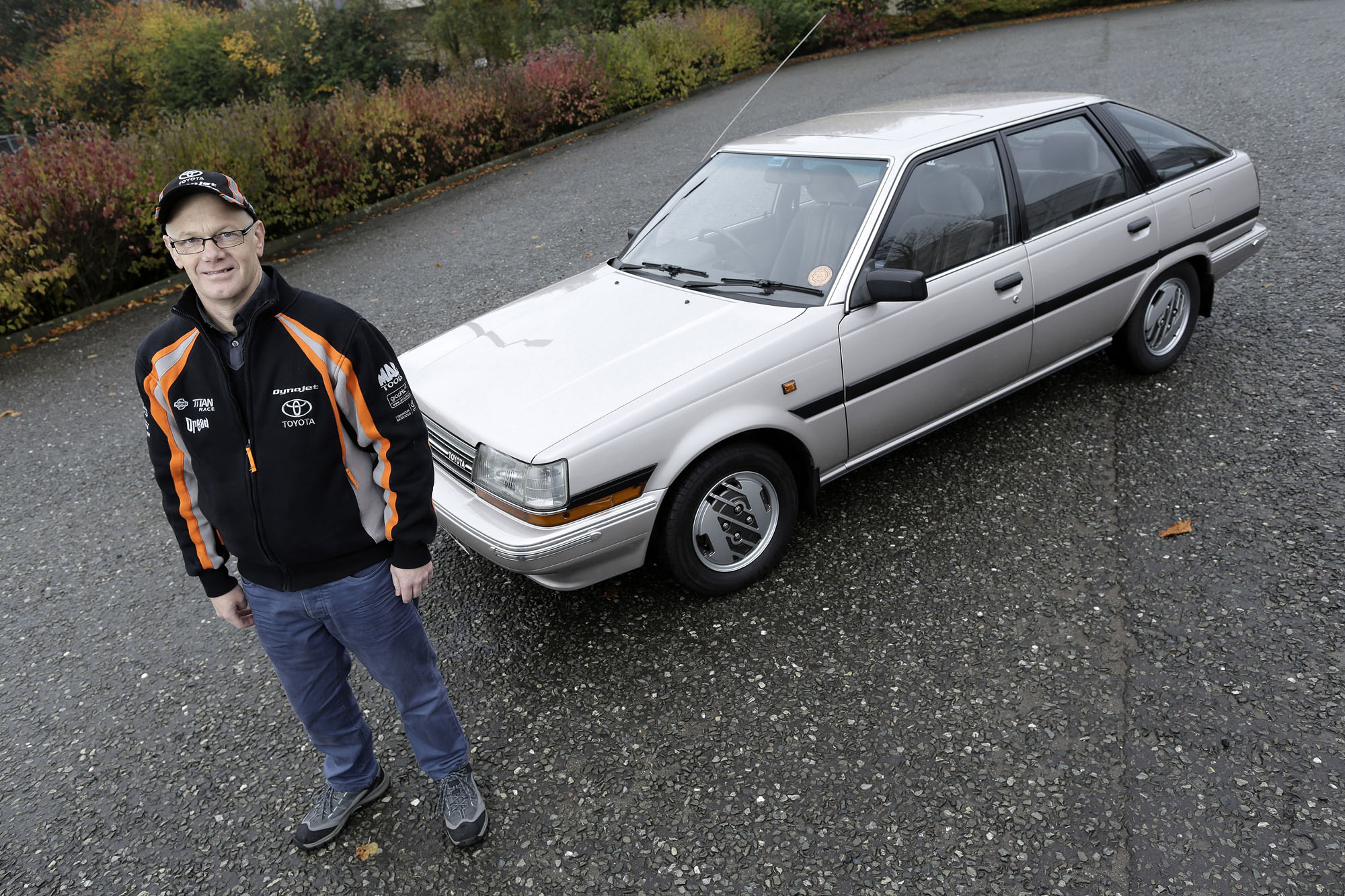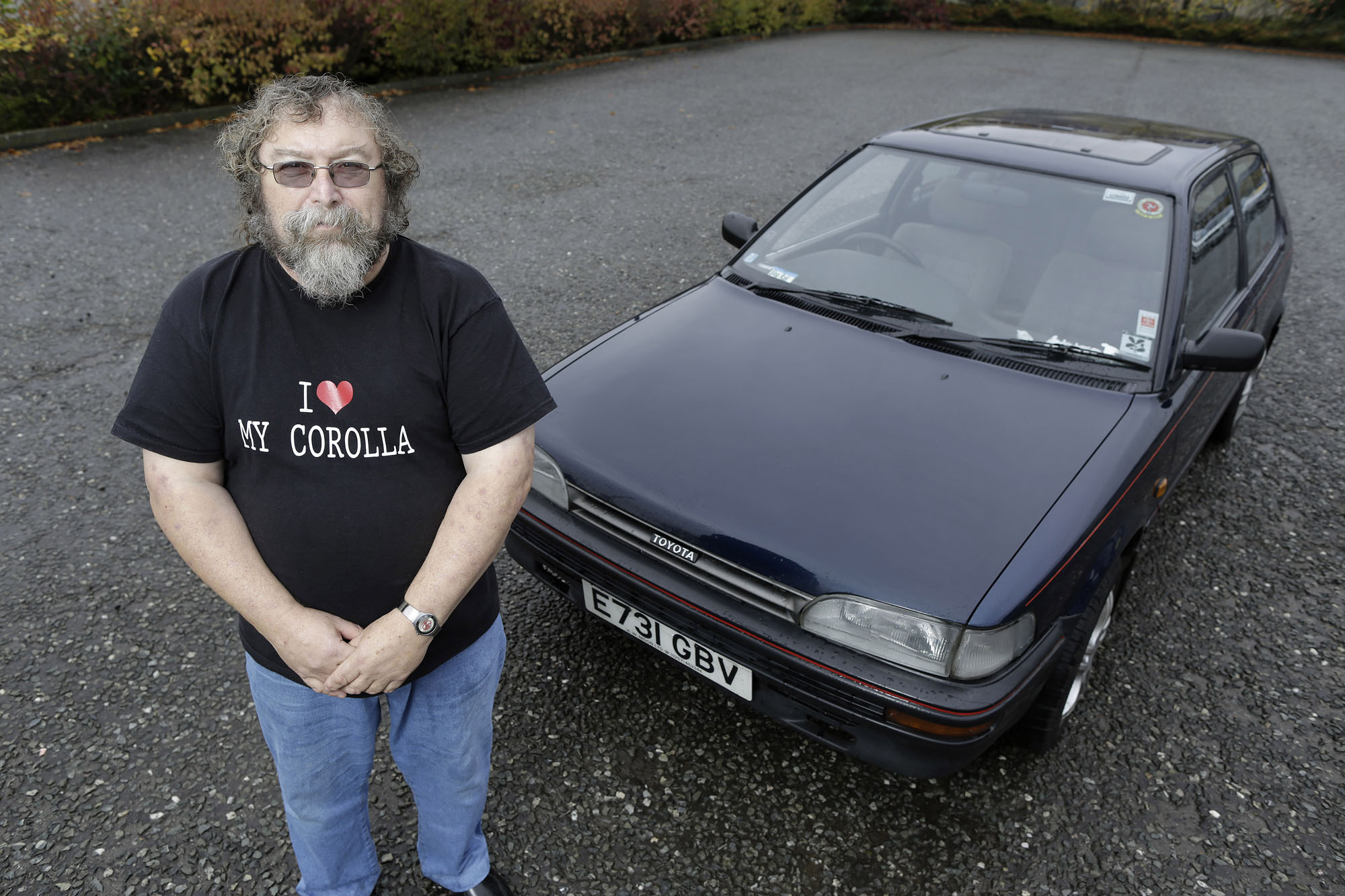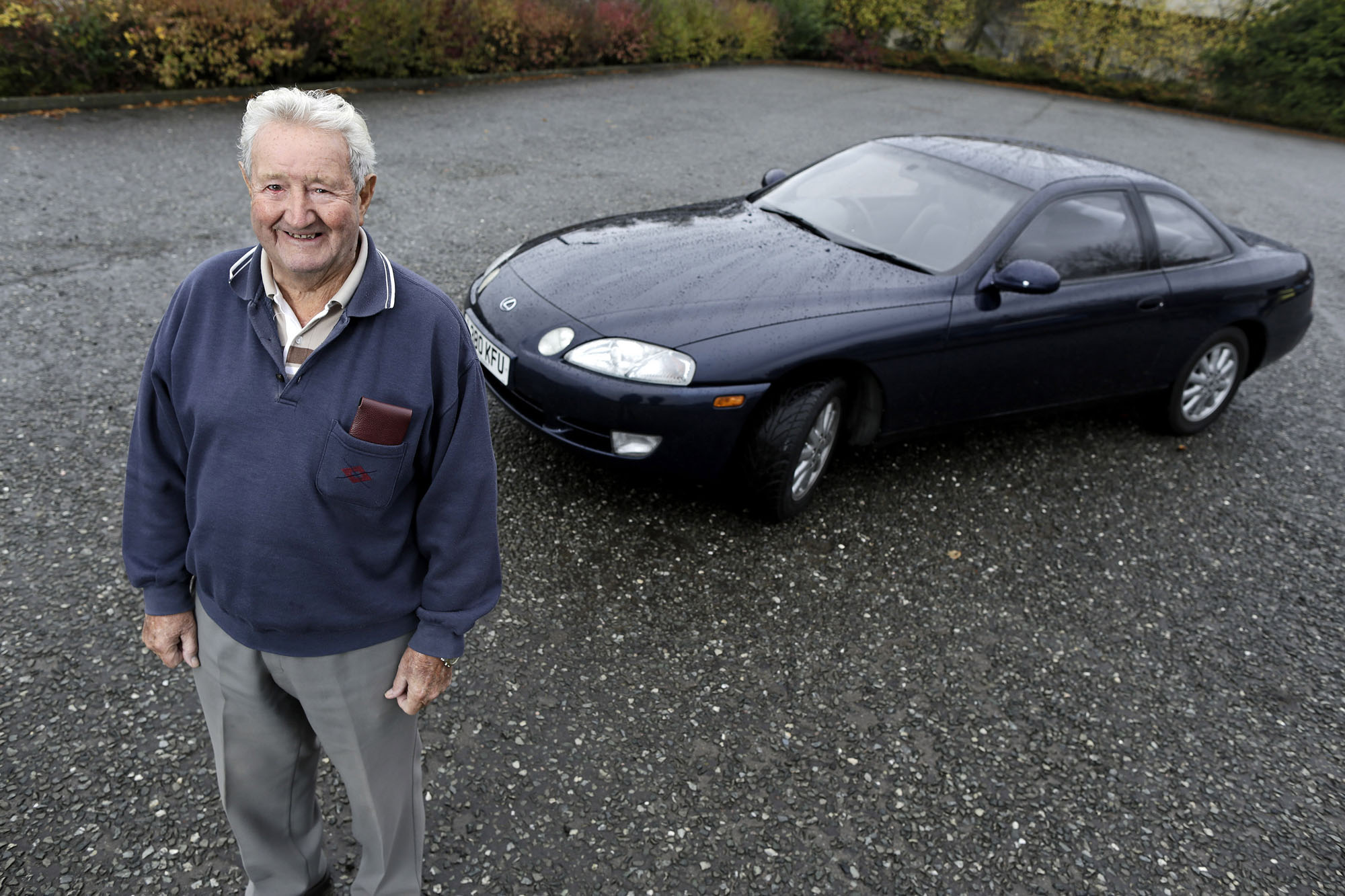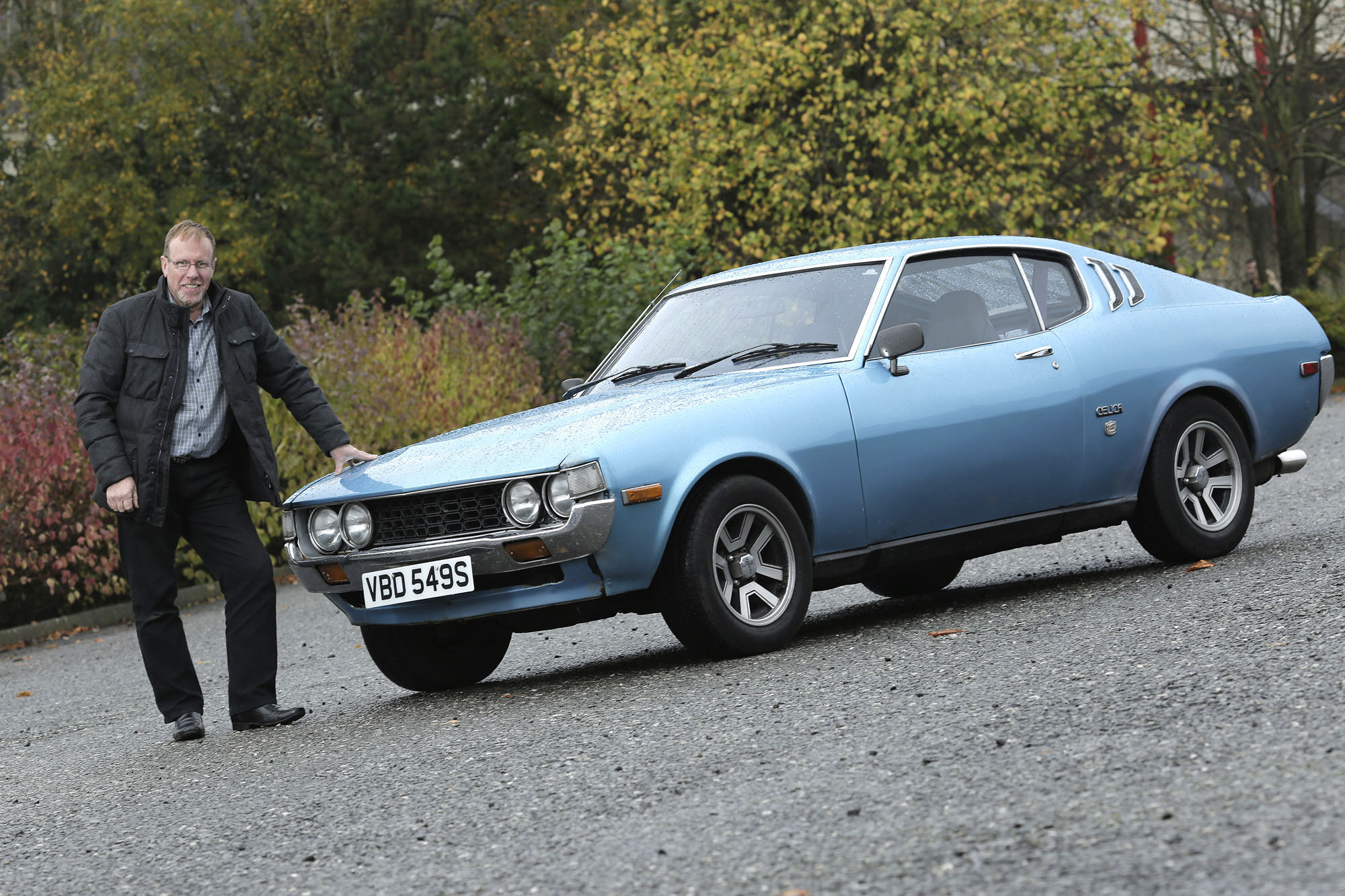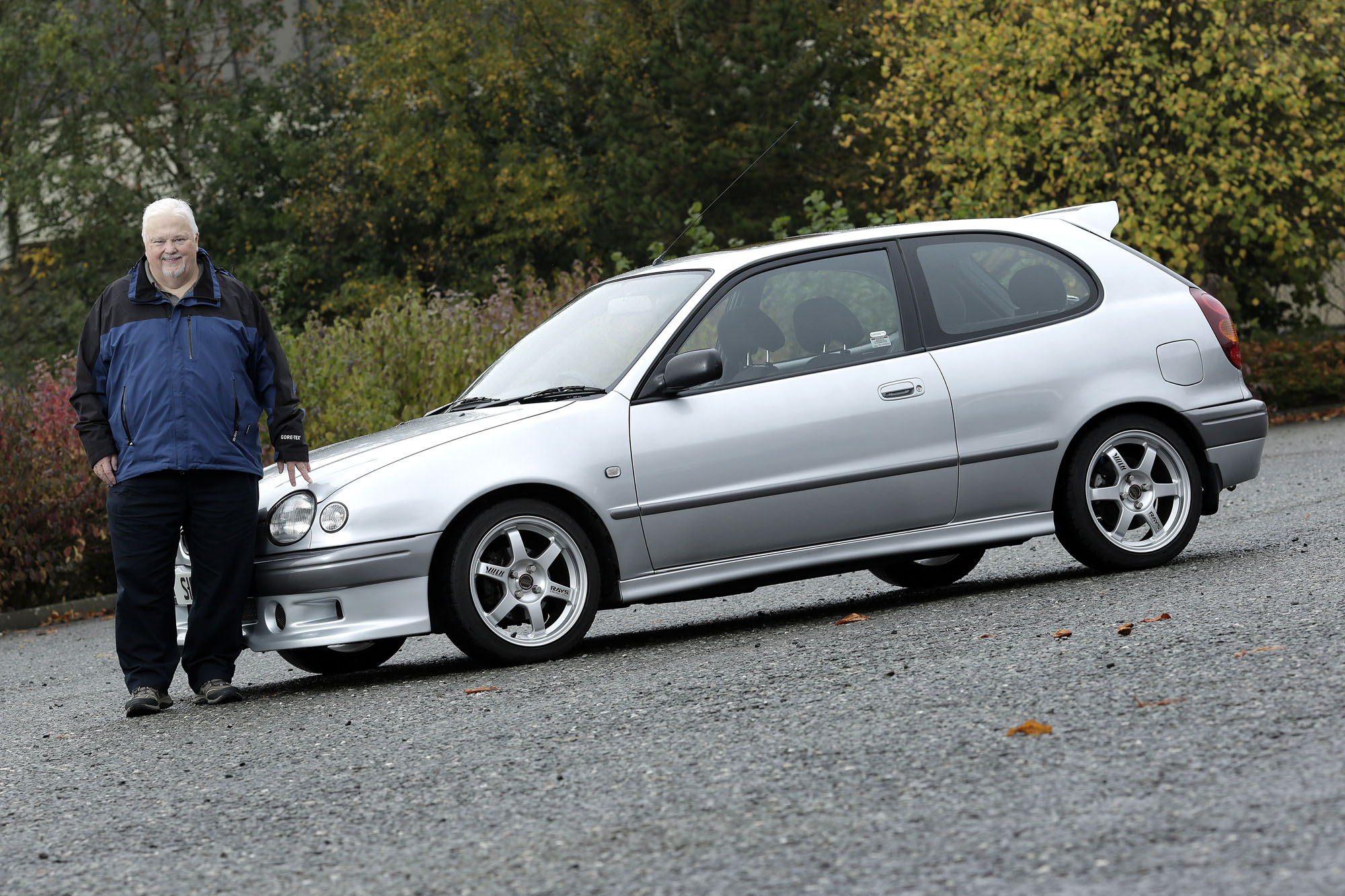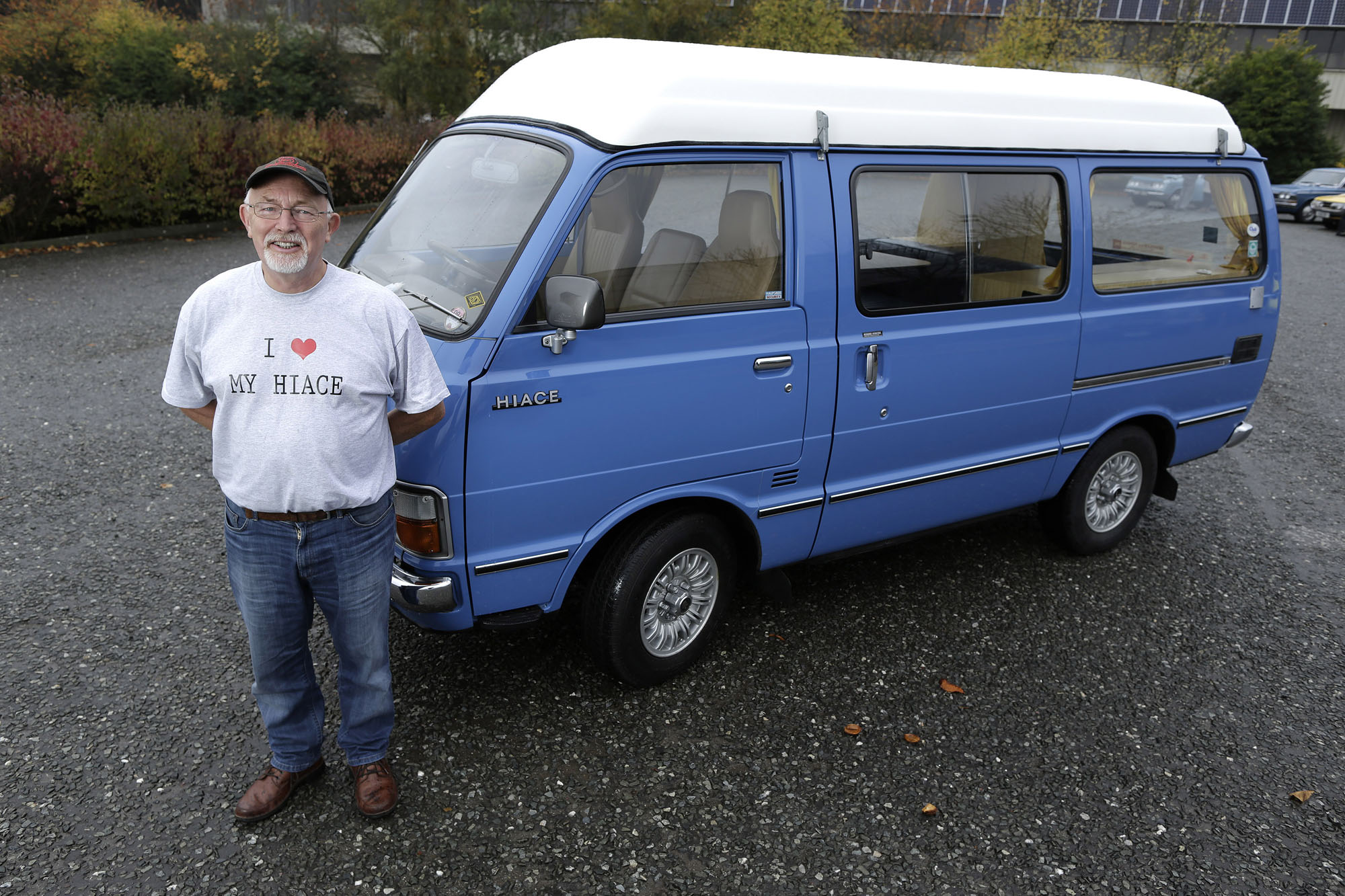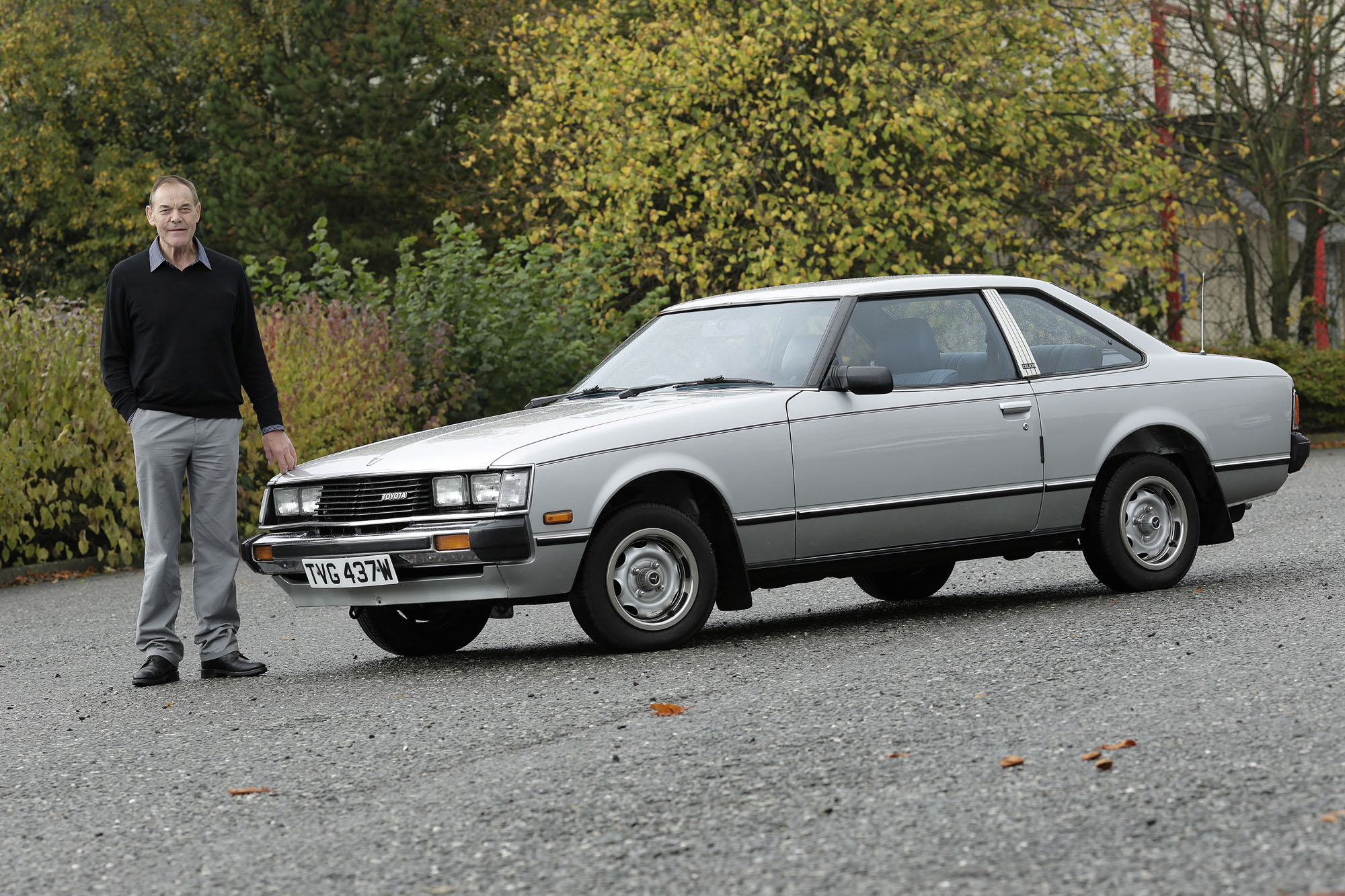 For information about the Toyota Enthusiasts Club, visit their website.