The hybrid engine in the new Toyota C-HR represents another step forward in Toyota's development and refinement of its Hybrid Synergy Drive system. Detailed design changes have resulted in 40 per cent thermal efficiency – a world-beating level for a petrol unit.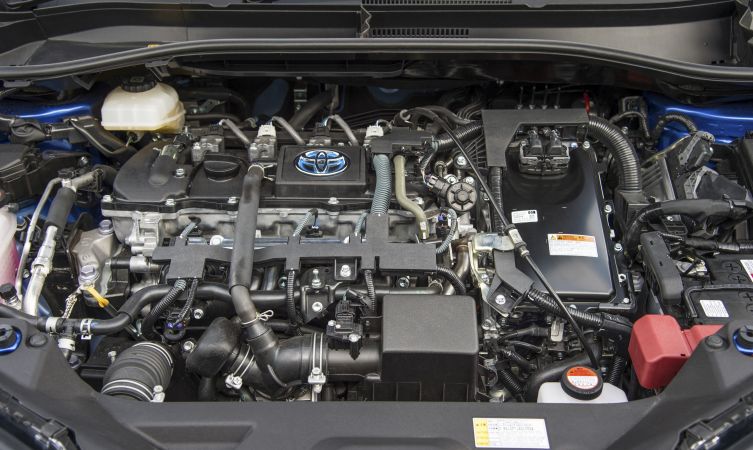 Thermal efficiency is a measurement of how thoroughly an engine converts the energy available in its fuel into usable energy that powers the vehicle. Large-volume exhaust gas recirculation system, improvements in combustion efficiency, and innovative ways of managing heat and reducing friction combine to ensure the Toyota C-HR's engine gets more miles out of every drop of fuel.
Read more: Toyota C-HR powered by UK-built hybrid engine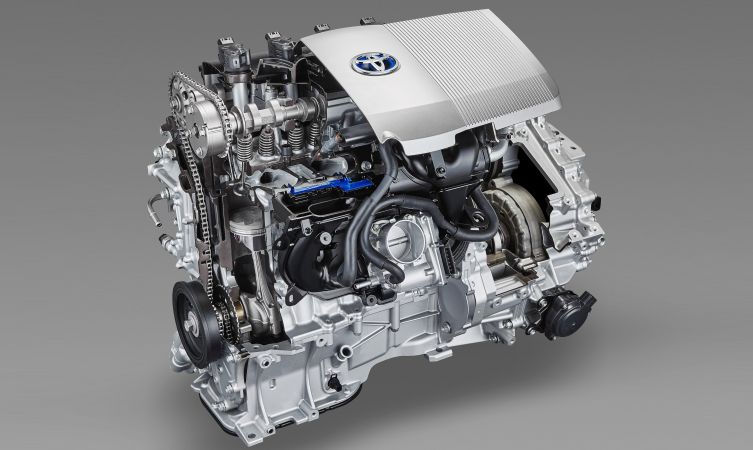 Decades of expertise with hybrid engineering has allowed Toyota to focus on fine-tuning performance. For example, the re-engineered 1.8-litre VVT-i petrol engine (above) has a new heat recovery system that uses spent exhaust gas to accelerate the warming of engine coolant. The coolant itself flows through a dual-passage system designed to reduce the volume of coolant flowing into the engine during cold weather. How do these measures save fuel? They enable the hybrid system to reach its optimum operating temperature more quickly, and to stop the engine earlier and more frequently when it isn't needed.
Read more: What engines are available with the Toyota C-HR?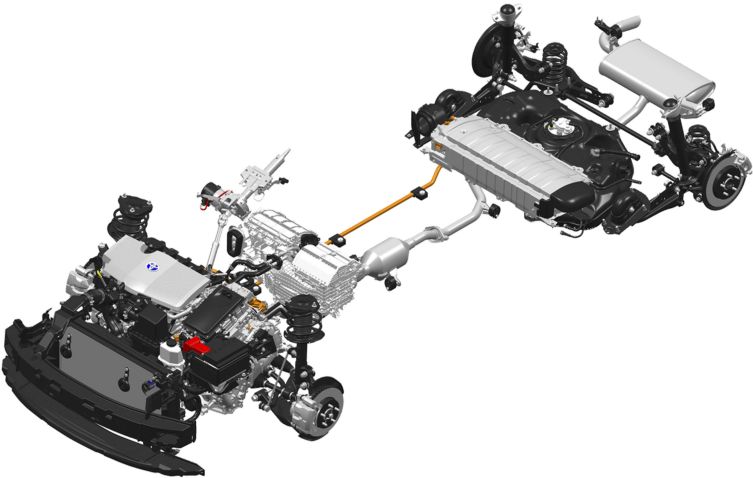 Thermal efficiency is one thing, but the Toyota C-HR also offers updates to our hybrid system that allow it to draw more energy from the electric powertrain. Drivers can now flow through the city at speeds 60 per cent higher than with the third-generation Prius. Less dependency on the petrol engine at higher speeds means cleaner everyday driving, and fewer visits to the petrol station.
Even the hybrid battery (below) has been improved. The cells now have higher energy density and higher energy absorption capacity, which allow the battery to be charged faster than its predecessor. The electric motors have been reduced in size yet offer a better power-to-weight ratio. In addition, the more compact Ni-MH (nickel-metal hydride) battery is now located entirely beneath the rear seats, thereby avoiding any intrusion in the load space.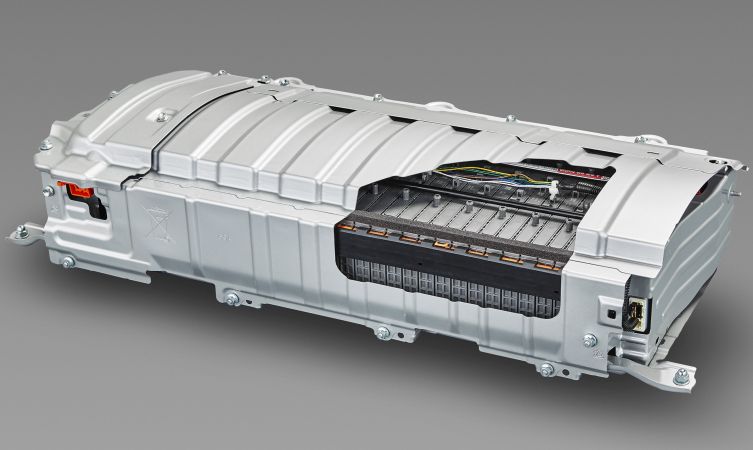 In Toyota's pursuit of making ever-better cars, the state-of-the-art hybrid engine is only one element that makes the Toyota C-HR stand out. Click the links below to find out how design, equipment and dynamic performance have also shaped this all-new Toyota.
Learn more: Toyota C-HR – design details to fall in love with
Learn more: Toyota C-HR – flowing through urban life