Almost 40 years after it was introduced, the 1976-1980 Toyota Cressida has become a rarity on European roads. According to government figures, perhaps only ten examples of this 'RX30' model are still in regular use in the UK, while roughly the same number are stored in an unspecified condition off the road. A similar situation likely exists in most other European countries.

In Norway, however, an enthusiast named Fredrik Sørlie has brought this 1977 Cressida to the world's attention in a very unconventional and dramatic manner. Aside from a few minor parking abrasions, the car was in remarkably good fettle when Fredrik purchased it from the widow of its first owner. In respect of this age-defying condition, his sympathetic treatment of the exterior design has seen the original colour and chromework retained as Toyota intended.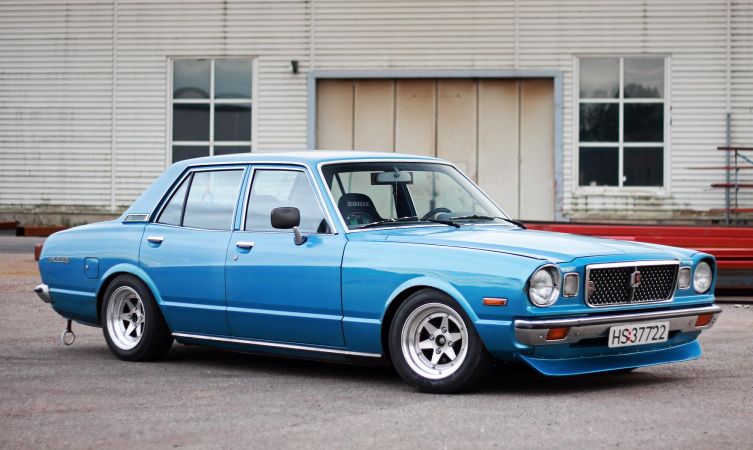 But the way that saloon body hunkers down over rare, low-offset SSR alloy wheels hints at the fact that all is not standard underneath – an assumption that is confirmed when you lift the bonnet.
With help from friend Daniel Riiber of Underground Garage, the original 2.0-litre four-cylinder 18R engine has been replaced with a naturally aspirated 3.0-litre 2JZ-GE straight six engine and W58 five-speed gearbox from a third-generation Toyota Supra. With some gentle breathing modifications, it is a package that produces 207bhp in a body that weighs the same as a 1.33-litre Yaris.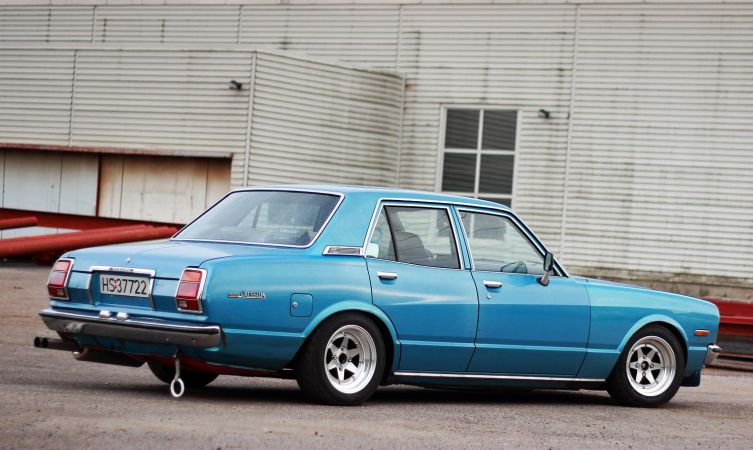 Further cherry-picking of Toyota parts can be seen in the adoption of second-generation MR2 brake calipers up front and an entire Celica Supra axle, differential (welded) and disc brake setup out back. Added to this is a combination of Carina and fourth-generation Corolla steering components that have been arranged in such a way that the hubs can achieve a full 70 degrees of steering lock!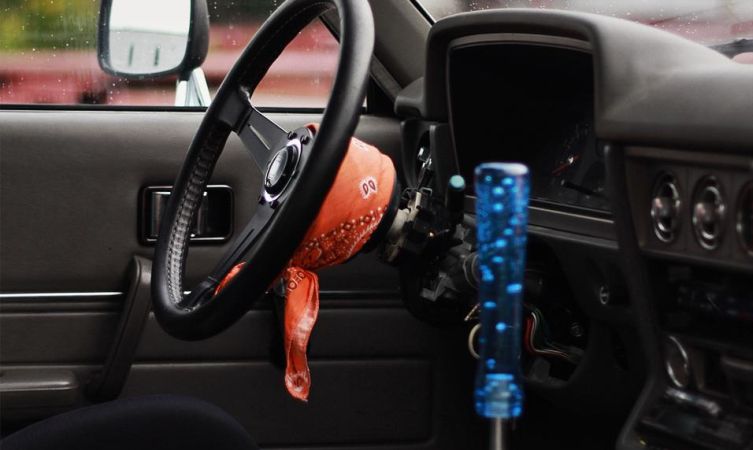 In normal circumstances, tight turning circles are the preserve of city cars and taxis. So why would Fredrik require such an incredible amount of steering movement? Essentially, it is in order to achieve and retrieve the car from extreme drift angles. But perhaps the best way to illustrate that is by watching the amazing video below – Fredrik Sørlie's Scandinavian Flickfest.