Meet the Toyota C-HR prologue concept, a glimpse at what the next generation of the popular model could look like. After the initial Toyota C-HR Concept was revealed back at the Paris Motor Show in 2014, it has built a reputation for audacity, provocation and fun and this latest concept shows no signs of stepping back any time soon.
The new Toyota C-HR prologue has been created at ED2, Toyota's European Design Development centre in the South of France – the same creative hub that produced the current Toyota C-HR and the Aygo X prologue.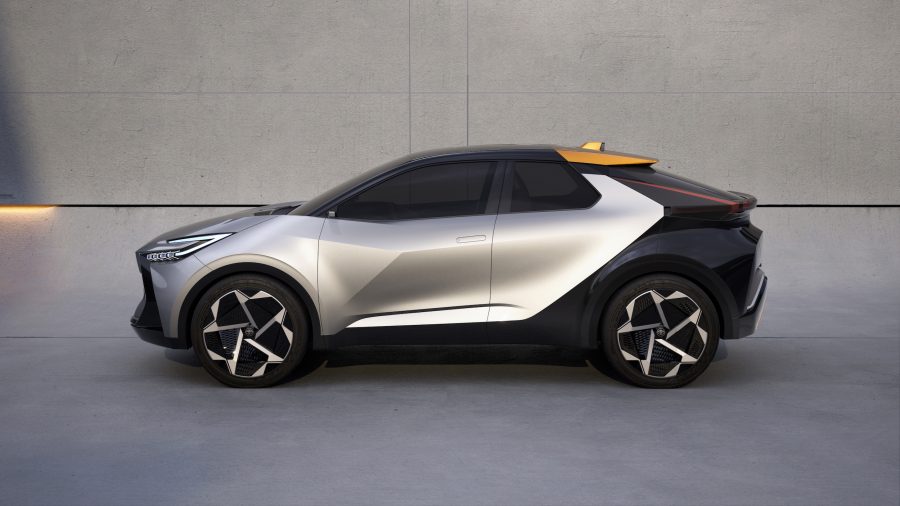 Lance Scott, Design Director Toyota European Design Development, explained: "Our mission was to dig deep, to go further than we'd ever gone before. We're looking forward to delivering the new Toyota C-HR."
The Toyota C-HR prologue is a first – but very real – vision of a car that will soon be turning heads on roads across Europe. More than a simple concept, it makes clear that Toyota is staying true to what made the original model such a success.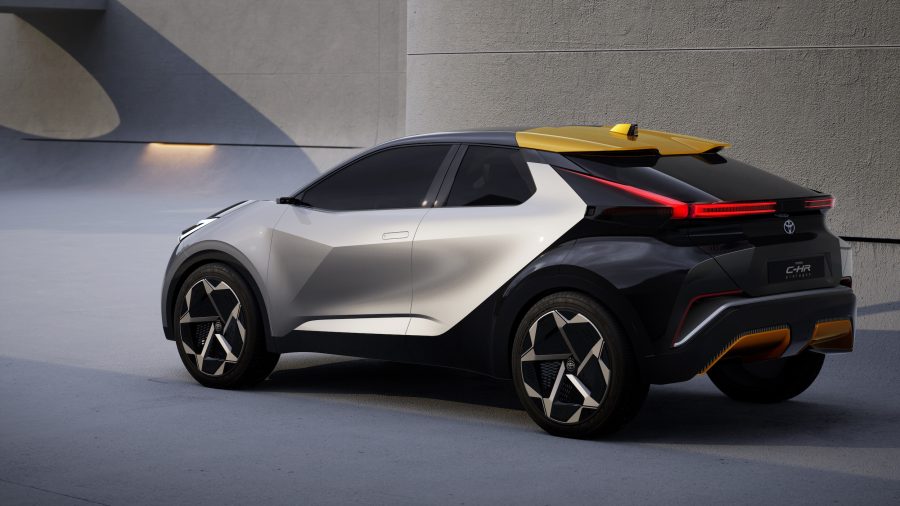 At first glance, it's clear it remains faithful to its fundamental qualities. Still bold, perhaps still polarising, provocative and fun, the Toyota C-HR prologue displays a breadth of qualities rarely found in a single car. Larger wheels and shorter overhangs enhance the car's stance from every angle. Although the feeling of sportiness has increased, there is a more spacious and practical interior.
The Toyota C-HR prologue's lines express subtly changing movement from sharp to fluid. A precise, organic design language has been developed in which two seemingly opposing values cause surfaces to reshape and flow. This high dynamic range takes the contrast between fluidity and sharpness to an unprecedented level, while at the same time, character lines are simplified to emphasise refinement. With surfaces that express both organic movement and extreme precision, the car is exceptionally modernistic, yet retains an approachable, human touch.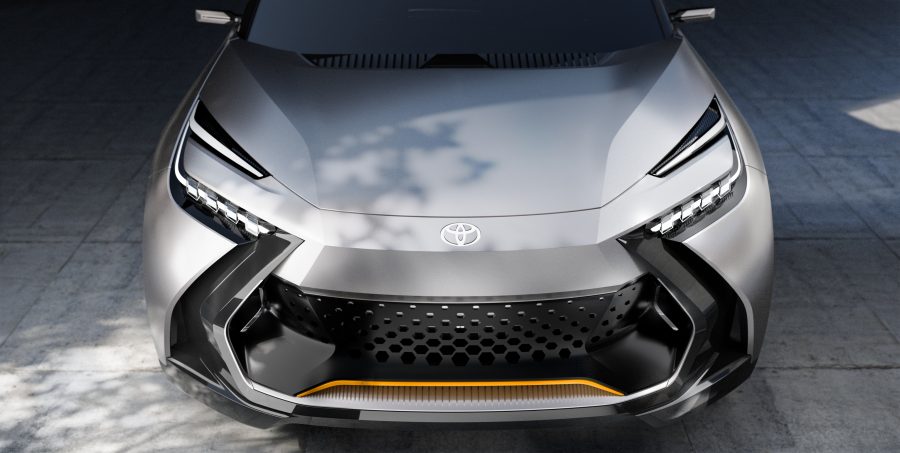 Its "hammerhead" face is part of a 3D architecture created by interlocking shapes and a strong lighting signature. Grille apertures have been reduced in size and the headlights have been slimmed down to accentuate the high-tech identity. The look is shark-like – keen and piercing, with a sense of being ready to surge forwards. The interlocking theme continues through the entire diamond-cut body, creating two shapes that add emphasis to the car's presence.
The Toyota C-HR prologue introduces a third colour accent – sulphur, over metal silver and recycled carbon black. The stand-out tri-colour option was conceived from the start of the project.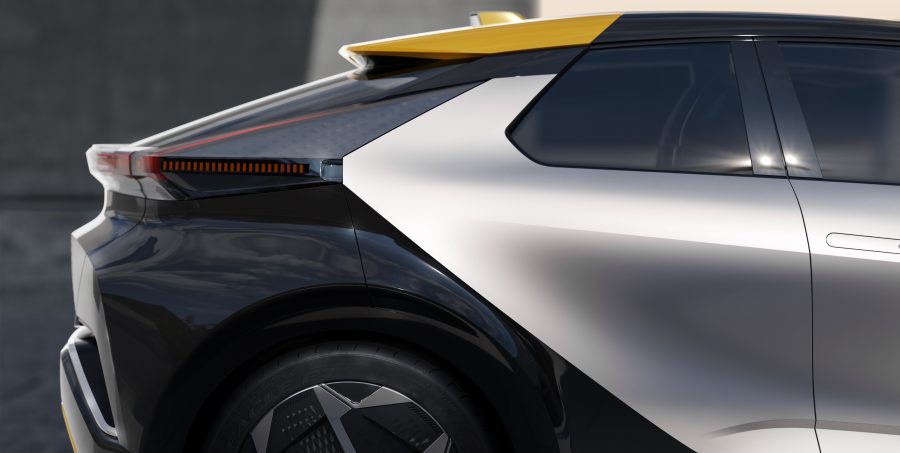 Toyota is committed to achieving carbon neutrality and providing a wider choice of electrification options in the largest and most competitive segment of Europe's car market. Thus, a new Toyota C-HR Plug-in, using batteries assembled in Europe, will be offered in addition to a hybrid electric version, strengthening Toyota's multi-technology line-up.
All information is correct at the of publishing.