From heart-warming and inspirational to historical and factual – the variety within Toyota's model line-up has provided the foundation for some outstanding stories in 2016. As you will see, they have taken us all over the globe; even into the virtual world.
In this end-of-year countdown, we list our favourite stories of the year – all of which were either commissioned, devised or directly captured by the team here at Toyota GB. We feel they reflect our enthusiasm for the Toyota brand and its on-going efforts to make ever-better cars. Which, in turn, leads to ever-better stories.
We hope you enjoy remembering them as much as we did putting them together.
10. Mirror Mirai at Leeds Castle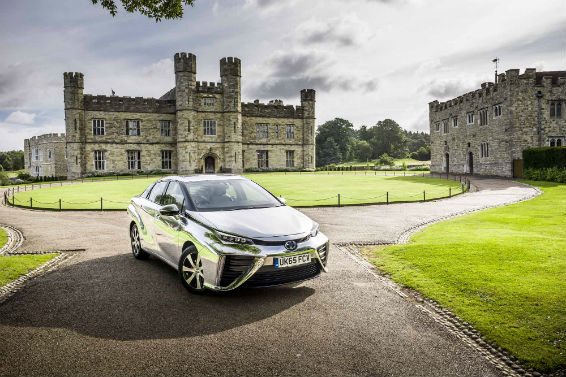 Kicking off our countdown was a story and photoshoot that intriguingly juxtaposed past and future, fairy tale and real-life. Mirai means 'future' in Japanese and our mirror-wrapped car inspired us to re-imagine the question the evil queen asked her magic mirror in Snow White. The location? The 'loveliest castle in the world', of course.
9. UK Toyota GT86 owners meet chief engineer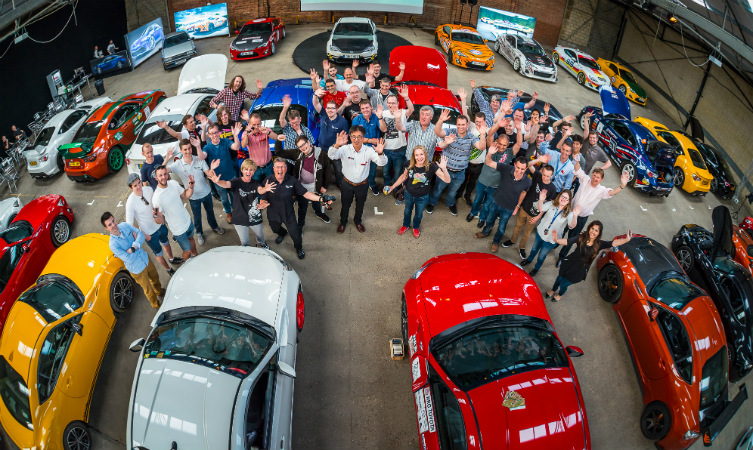 This once-in-a-lifetime opportunity allowed a select group of UK owners to meet and congratulate (or interrogate) Tetsuya Tada, chief engineer of their prized Toyota GT86s. While this special event wasn't so much a story in itself, it allowed Tada-san to hear how his 'baby' has provided the foundation for countless individual storylines from devoted owners.
8. What does BTCC ace Tom Ingram do in his time off?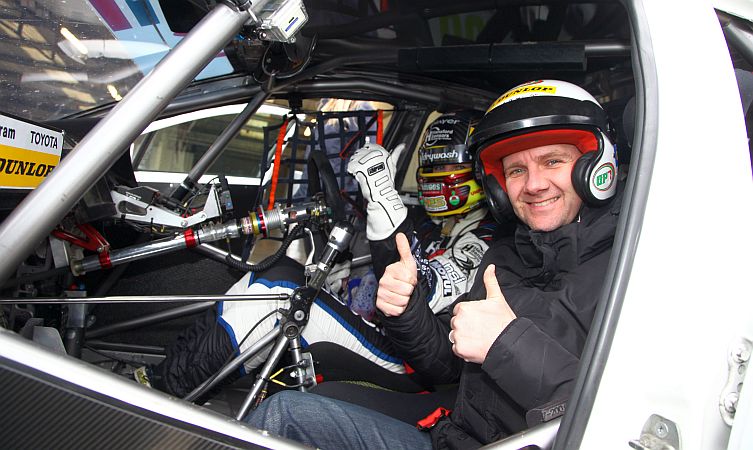 Did you know that Tom Ingram's daily driver is an Avensis saloon covered in full BTCC livery? True fact. But it also turned out that even in his time off Tom just can't keep off the race track. Which gave us the perfect opportunity to hijack a sponsor experience day, jump in the (newly installed) passenger seat and experience what it is like to lap Donington in a race-tuned road car. How would it fare against quarter-million-pound supercars? The result was surprising.
7. Toyopet Crown: America's first Japanese car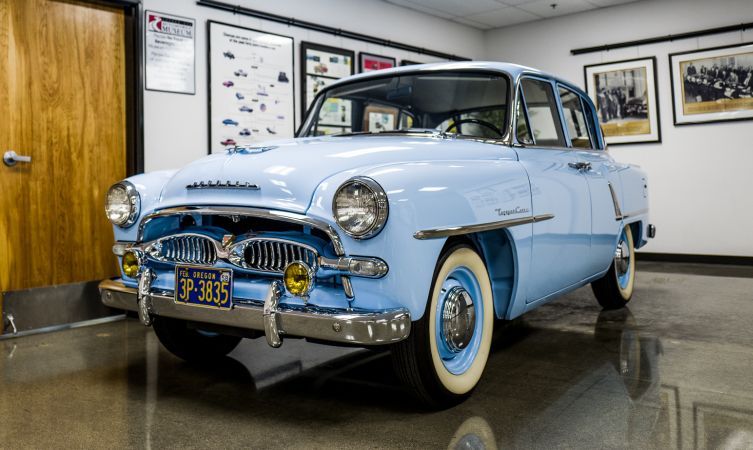 In this post we used this beautifully restored 1958 Toyopet Crown as a vehicle for exploring Toyota's fascinating but poorly conceived first attempt to break into the North American passenger car market. Why was the model a hit in Japan but not so well received in California? Understanding the answer was instrumental in helping Toyota re-evaluate its approach to export markets, and ultimately to today's sales success.
6. Toyota goes to extremes at the 2016 SEMA show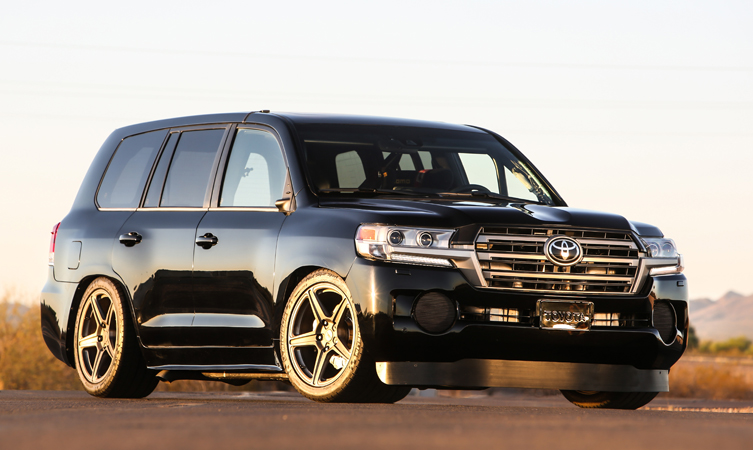 Toyota celebrated the golden anniversary of the annual SEMA show with an unprecedented display of its past, present and future, in both standard and modified forms. Beginning with a line-up of all eleven generations of Corolla – the model that has accumulated more memories and miles than any other vehicle – and secondly, a wild showcase of crazy extremes, the highlight of which was the 2,000hp and 220mph Land Speed Cruiser.
5. Tsunami-surviving classic Corolla restored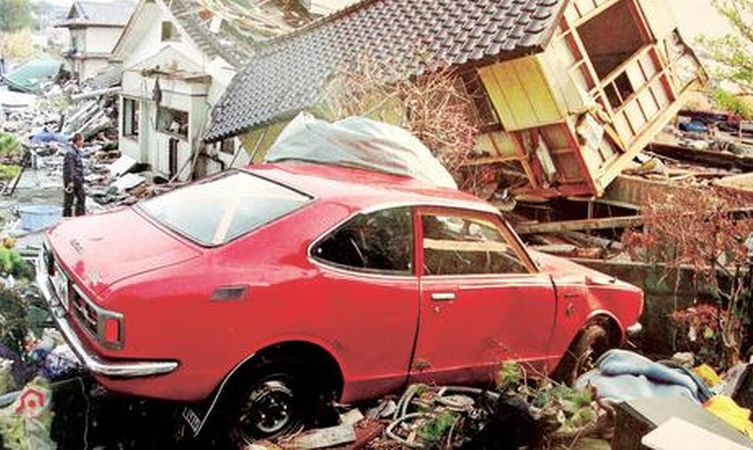 Few stories warmed the heart as much as this tale of community spirit. It emerged from the aftermath of the Tōhoku earthquake, which devastated the east coast of Japan in March 2011, and focused on the apparent destruction of a rare 1971 Toyota Corolla 1400SR. The above image was published in a national classic car magazine, which then coordinated a crowd-funded restoration on behalf of the car's first – and only – owner.
4. What happened to Twiggy's Toyota 2000GT?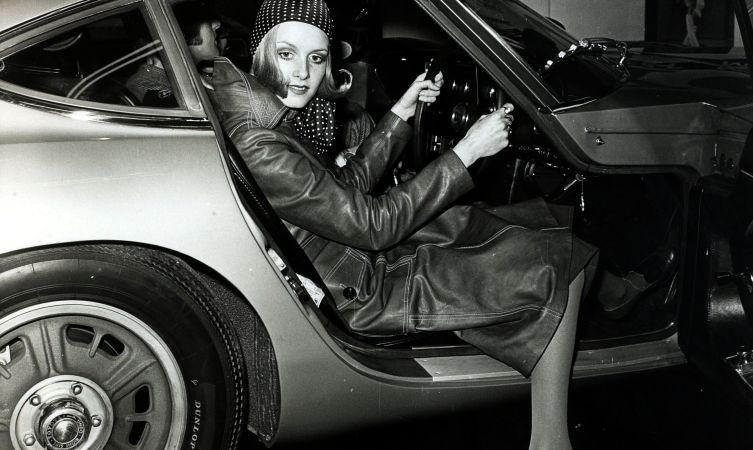 Toyota produced just two examples of the 2000GT in gold. One was returned to development partner Yamaha, while the other was given as a gift to Sixties supermodel Twiggy. However, following its exportation to Britain, this super-rare supercar suffered a series of unfortunate events that culminated in the car disappearing off the radar for many years. In this post we explained (most of) what happened to it and revealed its current whereabouts.
3. Koei Saga: interview with Toyota Gazoo Racing chief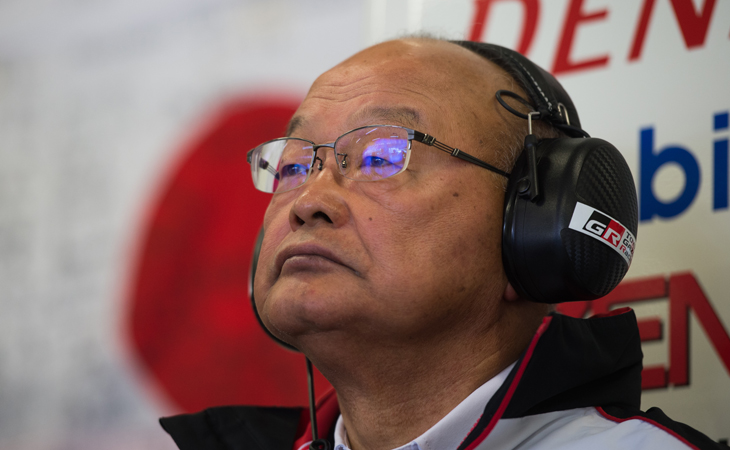 It's an exciting time for Toyota Gazoo Racing, as it prepares to enter the 2017 World Rally Championship and launch a fresh assault on the World Endurance Championship. So to gain one-to-one access with Koei Saga, TGR's chief, afforded us the opportunity to ask important questions about the Le Mans campaign, the Yaris WRC project and how Toyota's motorsport activities are being translated into road car development.
2. Eyes on the prize: Tommi Mäkinen on Toyota's WRC return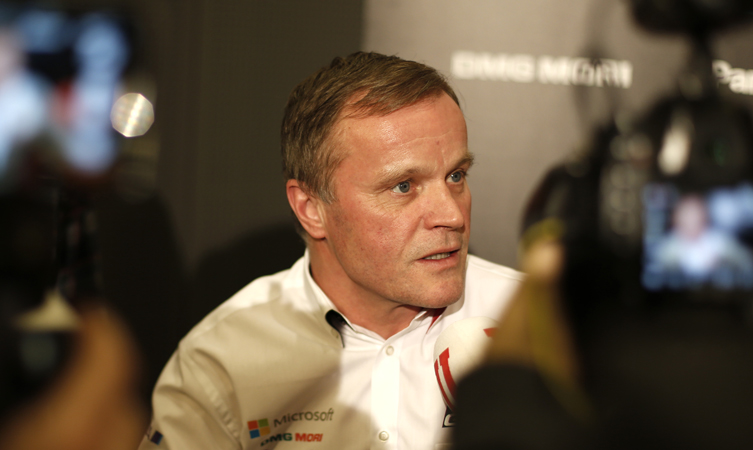 With less than a month to go before the opening round of the 2017 World Rally Championship, is it any wonder that another one-to-one interview post – this time with Tommi Mäkinen, team principle and mastermind behind the Yaris WRC – was among our favourites of the year. In this story our correspondent pitches the right questions and paints a vivid portrait of Mäkinen's steely determination to be immediately competitive in this debut season.
1. Toyota creates manga-inspired GT86 Initial D concept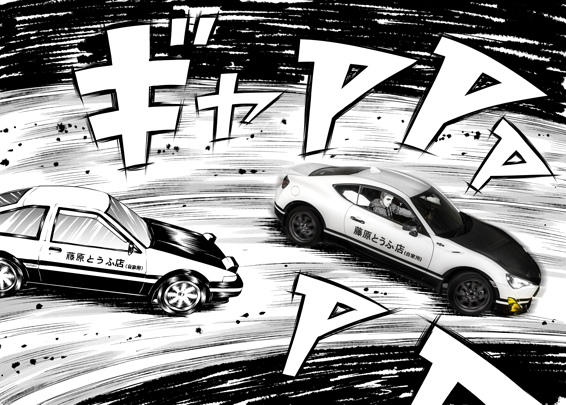 Our favourite story and project of the past year was inspired by one virtual Toyota's infamous night-time activities in the mountains of Japan. With this Initial D concept we not only acknowledged how important the iconic AE86 Corolla was in influencing Toyota's modern approach to sports cars but also demonstrated how the modern GT86 can be aesthetically and dynamically improved with relatively simple aftermarket accessories.