As the production-based British Touring Car Championship goes from strength to strength, this year's line-up is the most successful – and least predictable – in the history of the series. An unprecedented half of the 32 drivers for 2017 have been race winners, racking up a total of 329 victories between them.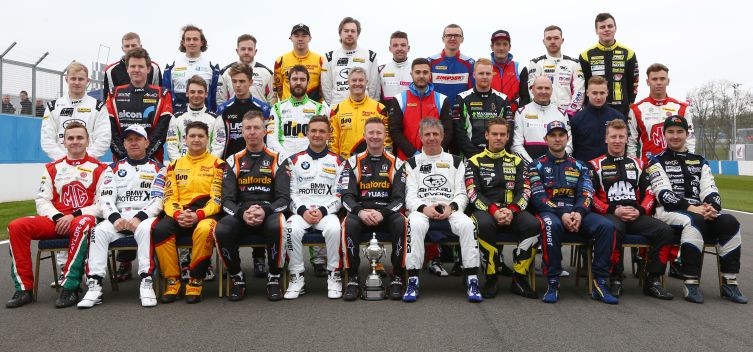 This year also sees the second phase of the current generation of NGTC rules come into effect, with every car on the grid now sharing regulation chassis, suspension and associated components engineered by RML Group. An all-new TOCA engine has been introduced, as well as 20mm wider Dunlop control tyres with new compounds and a more efficient data-logging and compliance system. It is predicted that the new tyre alone will decrease lap times by approximately 0.5 seconds per mile.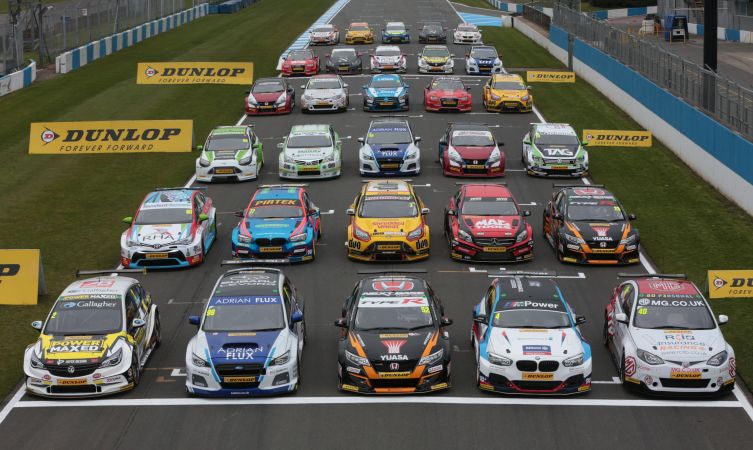 Toyota teams and drivers
Against this changing backdrop and colourful 32-car grid we find two independent teams campaigning Toyota Avensis models – Speedworks Motorsport and Handy Motorsport.
Speedworks Motorsport: Although heading into their seventh year in BTCC, it was the outstanding pace of young gun Tom Ingram (below) in last year's curtain-raiser at Brands Hatch that catapulted the independent Speedworks Motorsport team into the limelight with a maiden victory. The breakthrough campaign continued with a number of pole positions and an impressive fourth-place finish among the independents.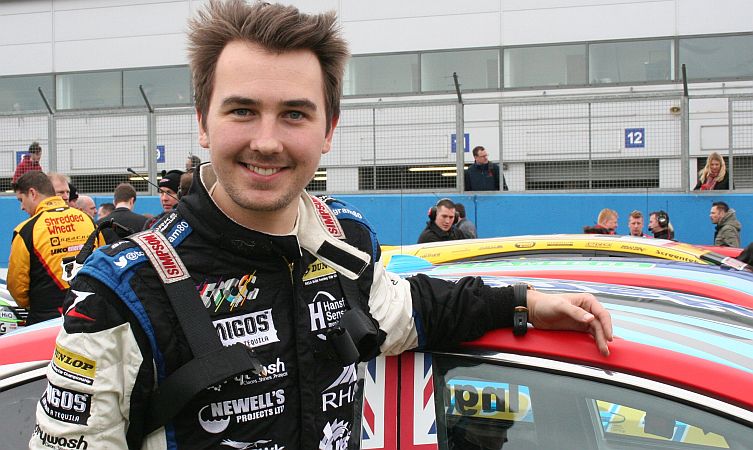 During the winter months, Speedworks engineered a significant overhaul of the #80 Avensis, followed by a series of tests in the warmer, more consistent climes of Portugal. The camouflage wrap was eventually peeled off to reveal the sleek, facelifted bodyshell and a striking new livery that (unintentionally) suggests that Ingram will be nailing every apex. Check out the colour-coordination below…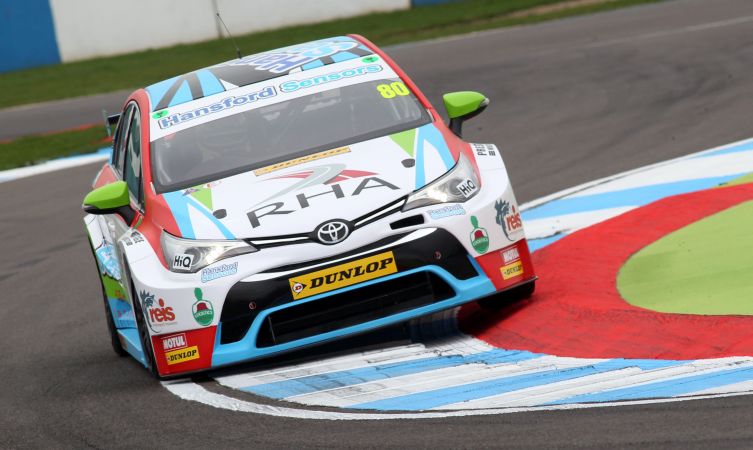 Handy Motorsport: Also celebrating his seventh year in the BTCC is Rob Austin (below), now heading into his second season for Swindon-based Handy Motorsport. Having spent most of the preceding years in rear-wheel drive cars, his acclimatisation to the front-wheel drive Avensis gathered pace in the second half of last year's season, becoming a regular podium threat in the closing rounds.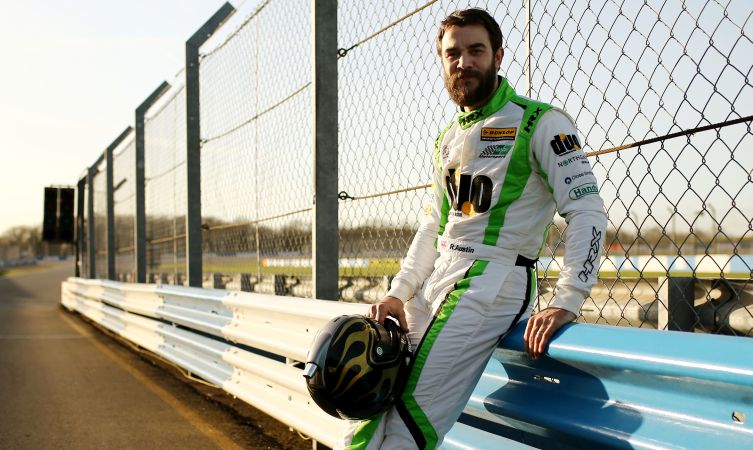 Having invested serious development miles in the #11 Avensis at both Brands Hatch and Oulton Park, Austin is keen to secure further BTCC podiums and independent class victories for the team in the forthcoming season.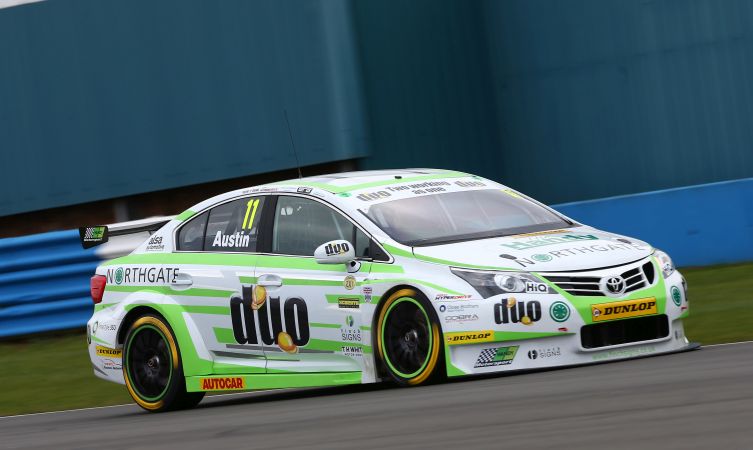 Official pre-season test day
The only official pre-season test day was conducted last week (Thursday 16 March). Results from that four-hour session at Donington Park were particularly encouraging for Toyota, with the two Avensis drivers securing an authoritative one-two finish in the rankings.
Tom Ingram's Speedworks Motorsport car came in first with a 1:09.995 lap time, his three best efforts all quicker than any of his adversaries. Happily for Toyota fans, the closest of all was Rob Austin's Handy Motorsport Avensis, which crossed the line just 0.114 seconds behind.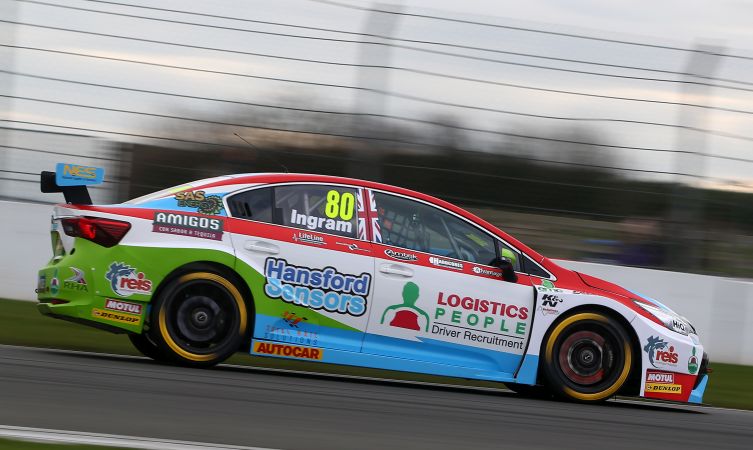 Test results may not represent an accurate prediction of championship performance, but the fact that the top 18 drivers of the day were separated by less than a second indicates that competition will be intense.
Ingram was delighted with the test results, commenting: "I'm obviously happy with that. It goes to show that the immense amount of hard work put in by all the Speedworks crew over the winter has paid off. We had strong pace throughout and managed to get a lot done today in terms of the car balance and race distance runs. It's been a good start."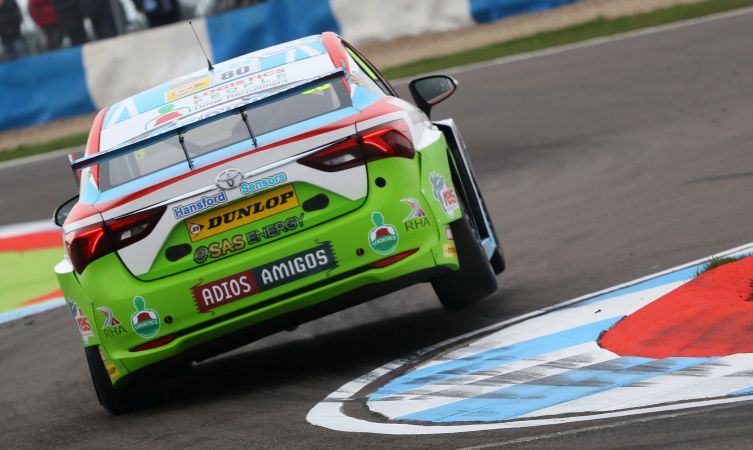 Speedworks team principal Christian Dick stressed that outright lap times weren't actually their target at Donington. "The main objective was to continue learning and experimenting with the facelifted Avensis and improve our understanding of the new Dunlop tyres," he reported.
"We had a specific programme to follow and we stuck to it. We didn't go for a hero lap at any stage, but we were consistently on the pace and it's a nice little boost to leave with the fastest time."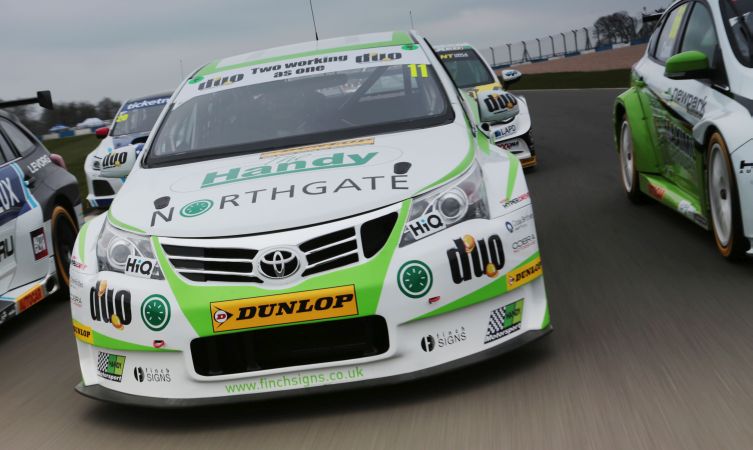 Coincidentally, Handy Motorsport took a similar approach. Rob Austin reported: "Our plan was to go about our test programme as though nobody was watching and at the end of the day see how we stacked up. To be P2 was a pleasant surprise considering we actually set our fastest time on old tyres, so there was plenty left on the table. [This is] by no means the full picture, of course, but it's a good indicator."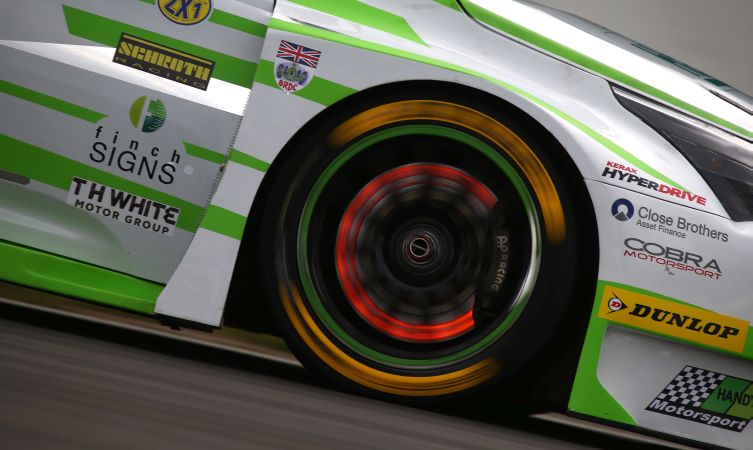 Season calendar and vital stats
The order of events for 2017 continues its familiar schedule, with Brands Hatch bookending the ten-weekend programme with two different circuit configurations. This means each circuit offers unique characteristics that present teams and drivers with a range of challenges to overcome.
Every race weekend is packed with up to 16 races, as five other championships join the BTCC juggernaut to deliver almost non-stop track action. These warm-up acts showcase high calibre single-seater, saloon and sportscar racing.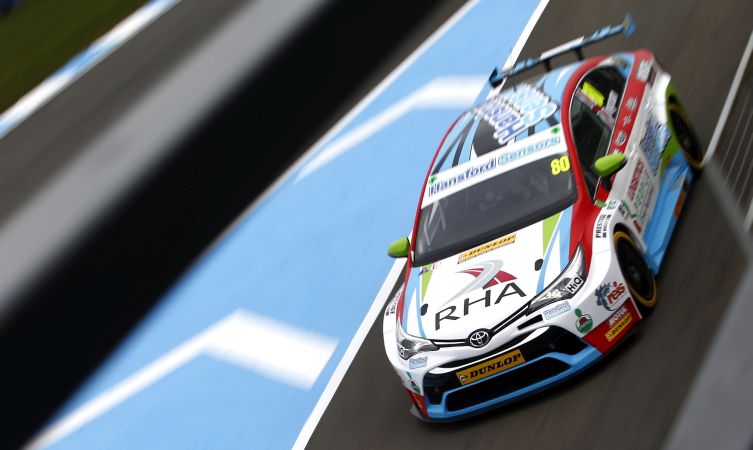 Each contest is screened live on free-to-air terrestrial channel ITV4 and streamed online on the dedicated BTCC page of the ITV website. Supporters can also catch-up on broadcast highlights via the ITV Hub app.
| | | | | | |
| --- | --- | --- | --- | --- | --- |
| ROUND | DATE | VENUE | CORNERS | CIRCUIT LENGTH | RACE LAP RECORD |
| 1-3 | 1-2 April | Brands Hatch Indy | 10 | 1.21 miles | 0:48.498 sec |
| 4-6 | 15-16 April | Donington Park | 8 | 1.98 miles | 1:09.741 sec |
| 7-9 | 6-7 May | Thruxton | 11 | 2.36 miles | 1:17.303 sec |
| 10-12 | 20-21 May | Oulton Park | 12 | 2.23 miles | 1:26.404 sec |
| 13-15 | 10-11 June | Croft | 9+ | 2.13 miles | 1:24.542 sec |
| 16-18 | 29-30 July | Snetterton | 12 | 2.97 miles | 1:56.352 sec |
| 19-21 | 12-13 Aug | Knockhill | 8 | 1.27 miles | 0:51.982 sec |
| 22-24 | 26-27 Aug | Rockingham | 11 | 1.94 miles | 1:23.193 sec |
| 25-27 | 16-17 Sept | Silverstone | 6 | 1.64 miles | 0:58.464 sec |
| 28-30 | 30 Sept – 01 Oct | Brands Hatch GP | 11 | 2.43 miles | 1:31.372 sec |
Last year's BTCC by the numbers:
11 different makes and models of car
8 different marques won races
5 drivers achieved pole position
16 drivers from 11 different teams on the podium
5 former champions
19 different teams
12 different drivers won races
32 cars took to the grid