Among its many qualities, the Toyota Hilux is widely praised for its incredible off-road ability. For decades, the trusty Toyota pick-up has been the vehicle of choice for reliably conquering all manner of terrain from around the globe.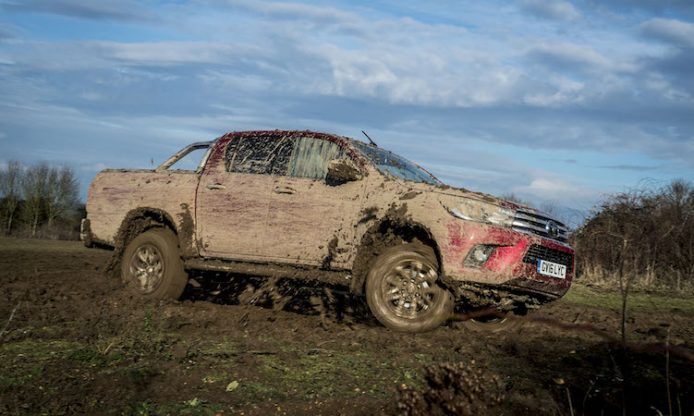 Following on from Pull, the first in our series of Hilux Little and Large films, we wanted to push the new Toyota Hilux and its scaled-down counterpart to their off-road limits. So we took them to the UK's toughest off-road course – the Devils Pit in Barton-Le-Clay – to spend a day plugging away in the stickiest, squelchiest mud that British weather can muster.
See also
Hilux Little and Large: Wade
Hilux Little and Large: Pull
Hilux Little and Large: Tow
The 1:10 scale radio-controlled Tamiya Hilux tackles cross-country terrain with a tough 4WD system and three-speed transmission – locked permanently in 'Low'.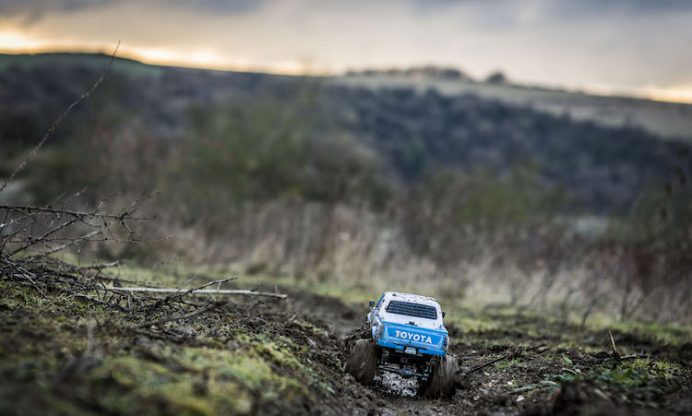 A 50mm ground clearance and chunky tyres allow it to make progress on the rutted, muddy ground.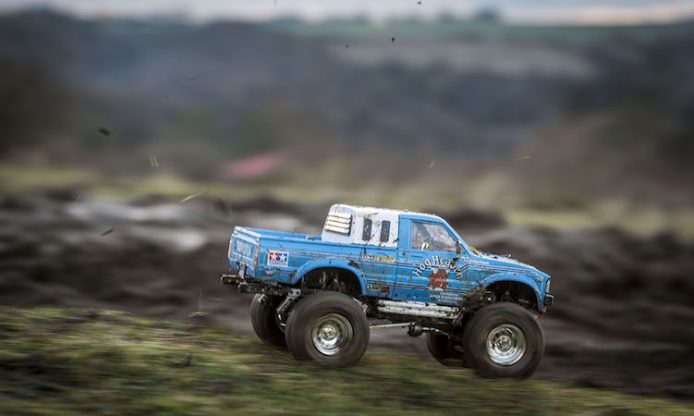 Meanwhile, the Toyota Hilux is at the top of its game with a new 2.4-litre turbo diesel engine and six-speed manual transmission that deliver higher levels of torque. In turn, this is expertly dealt with by the Hilux's sophisticated all-wheel drive system and Active Traction Control technology, which constantly directs power to the wheels with the most grip. Plus the new Toyota Hilux boasts a rut-busting ground clearance of 293mm (Invincible) and new all-terrain tyres for extra traction.
Weather conditions for Mud were anything but ideal. Rain, sleet, snow and gale-force winds hampered production, with frequent cleaning of lenses required to capture our intrepid pair.
Watch Wade next.