Toyota's desire to put the customer first and achieve the highest levels of quality in vehicle production has been a company-wide philosophy from day one and the suggestion system is part of this.
A programme called Statistical Quality Control was introduced as early as 1949, and in May 1951 was expanded to include a new concept called the Toyota Creative Idea and Suggestion System (TCISS).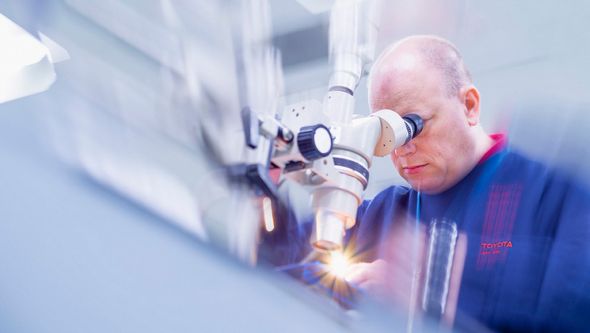 The purpose of the TCISS was to empower every employee to participate in improving product quality by inviting them to make informed suggestions on ways to improve the production process.
Previously it had only been the privilege of upper management to make suggestions in that respect, but was now opened up to include employees at the sharp end of production; arguably the ones most likely to highlight potential issues.
Extra motivation was incorporated into the system with the establishment of an Individual Annual Award to honour excellent suggestions, today split up into gold, silver and bronze medals. However, the real value of the system was that it provided motivation to employees by focusing on their skills and creativity.
Indeed, the slogan Good Thinking, Good Products was solicited by an in-house TCISS contest in 1953 and still appears as a highly visible sign in every Toyota factory across the globe.
As the years have passed, Toyota's suggestion system has become steadily more productive. By 1974, the number of creative idea submissions had exceeded one million; 10 million by 1984 and 20 million by 1988. The incredible milestone of 40 million ideas was reached in 2011 and continues to rise.
With so many individuals providing informed input and a human touch into the build quality of every vehicle, is it any wonder that Toyota's products are world-renowned for their quality, reliability and durability?
Details in this article were correct at the time of publication.