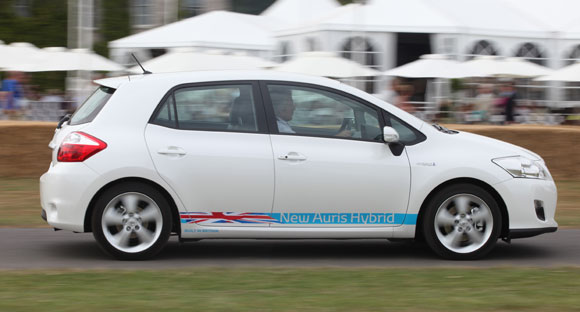 Hybrid cars took top billing for both Toyota and Lexus at the 2010 Goodwood Festival of Speed, as the event saw the launch of the popular Moving Motor Show.
This unique opportunity offered Toyota and Lexus a double-whammy, giving 100 prospective owners the chance of an exclusive drive around the Goodwood estate in the new British-built Auris Hybrid on its official on-sale date, and to see the new Lexus CT 200h for the first time, over six months before its launch.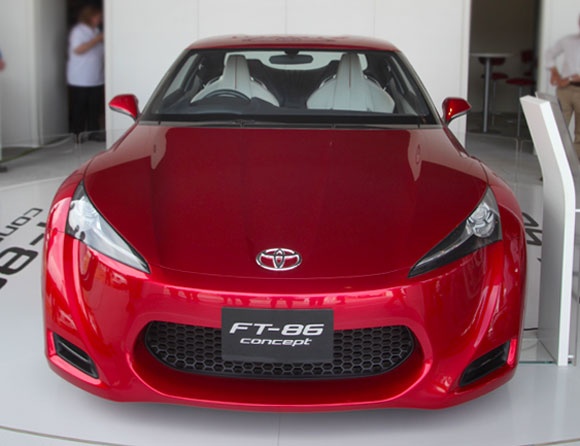 The 2010 show also marked the UK public's first viewing of the exciting FT-86 sports concept – a car that previewed the GT86. It served as just one element of a static display that represented a complete spectrum of technical and design innovation, ranging from the mighty GT-One that competed in the 1999 Le Mans 24 Hours, to the Polar Hilux, Aygo Crazy and a prototype supercharged iQ created by Toyota Motorsport.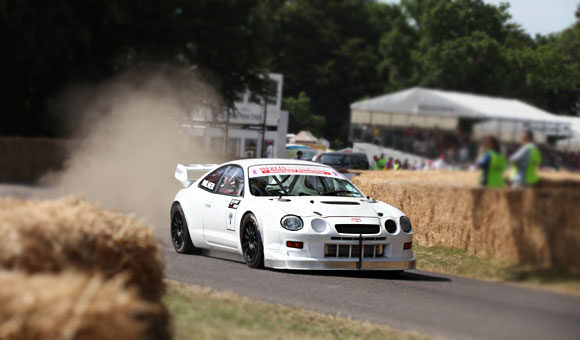 Fastest outright time in the hill climb was a hard-fought affair between Johnny Milner in his ballistic Celica GT-Four, Roger Willis in a Williams-Cosworth FW05, and Anthony Reid in a Lola T163.
Other Toyota vehicles that gave it a good go for the spectators included the wild NASCAR Tundra Craftsman Truck, a Gazoo Racing Lexus LFA (freshly bug-spattered from its maiden class victory at the Nürburgring 24 hours), Latin America's all-conquering 900bhp Supra GT that was brought to Sussex all the way from Costa Rica for the event, and the first Goodwood appearance of the Dakar rally-raid Land Cruiser.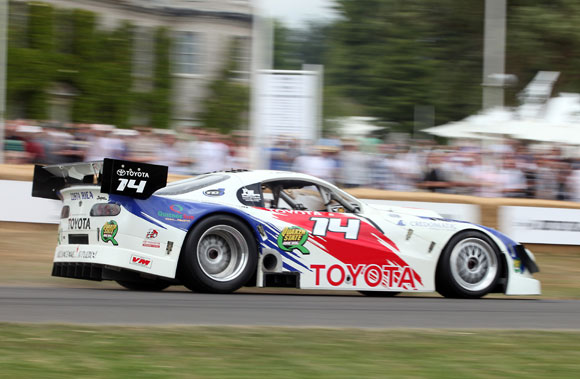 Meanwhile, the rally stage saw action from the most celebrated cars in Toyota's World Rally Championship heritage. Representing a 16-year roll-call of success, these included the 'King of Africa' TA64 Celica Twin Cam Group B machine, the ST185 Celica GT-Four driven to consecutive drivers' championships from 1992 to 1994, and the Corolla WRC that claimed 25 podium finishes between 1997 and 1999.