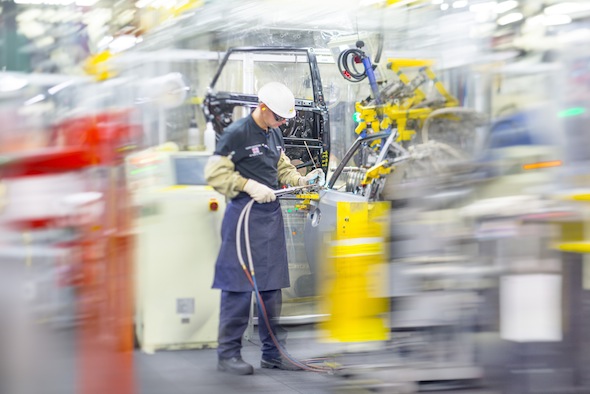 Discover the 12 other pillars of the Toyota Production System:
Konnyaku Stone
Poka-Yoke
Hansei
Andon
Jidoka
Just-In-Time
Heijunka
Kaizen
Genchi Genbutsu
Nemawashi
Kanban
Muda, Muri, Mura
Genba
Working in an open-plan environment is what Genba is all about. Here is our explanation…
Genba or Gemba (English: The real place, the place where the actual work is done): Now adapted in management terminology to mean the 'workplace' or the place where value is added. In manufacturing, it usually refers to the shop floor.
Within Toyota, the philosophy of Genba means that all actions and processes are as transparent as possible
This visibility allows Toyota team members to conduct regular Genba Walks in order to identify areas where potential improvements might be made, and to better understand the workload of their colleagues.
Walks around the frontline environment of the Genba also help to reinforce Kaizen… The philosophy of continuous improvement.
The Genba is the most important location in a Toyota factory – a place where time, productivity and space are crucial and not to be wasted. Read about Muda, Mura and Muri – different kinds of waste – here.
See our full Toyota Production System glossary.