Attractions large and small were a feature of Toyota's appearance at the 2006 Goodwood Festival of Speed.
Over 1,000 visitors to the show stand were given the chance to race 1:32-scale slot cars up a custom-made stage — a six-foot-high hill climb complete with sheer cliff faces and a castle at the summit. Needless to say, this course was a big hit with kids and grown-ups alike.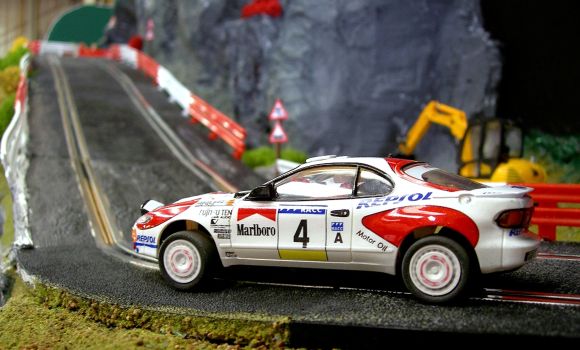 Similarly, Nelson Piquet Junior was given the chance to race the car that first established his father's international reputation as a driver of exceptional talent. The Toyota-powered Ralt RT1 was unmatched in its day, carrying the legendary Brazilian to 13 race victories and brought him an emphatic win in the 1978 British Formula 3 championship. At the time, Nelson Junior was walking in his father's footsteps, having stormed the Formula 3 series in 2004 as the youngest driver to take the title.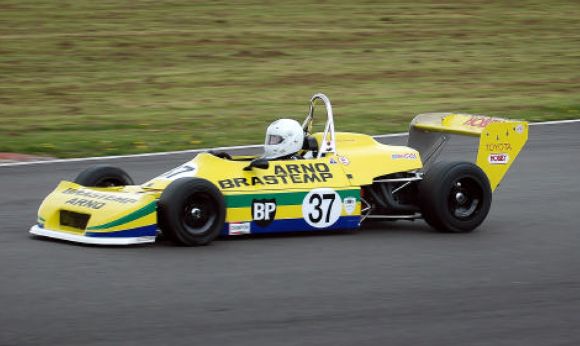 Further up the Formula ladder, official test driver Ricardo Zonta took the latest Toyota TF105 Formula 1 car up the hill a total of six times, the last of which was partially obscured by the customary — and usually exuberant — burnout.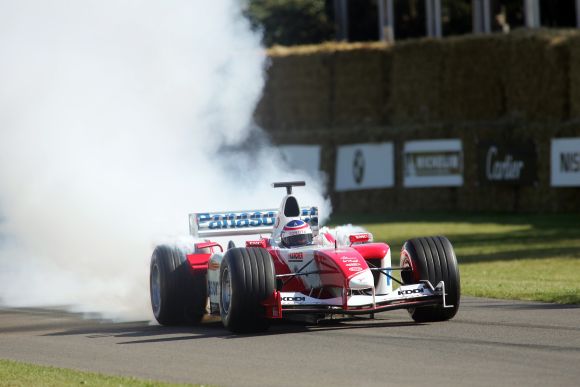 Rallying glory was represented by the 1990 Toyota Celica GT-Four, the all-conquering Group A car that carried Carlos Sainz to the WRC drivers' title, while the mighty GTO class Toyota Celica Turbo made its first Goodwood appearance, driven by IMSA ace Dennis Aase.