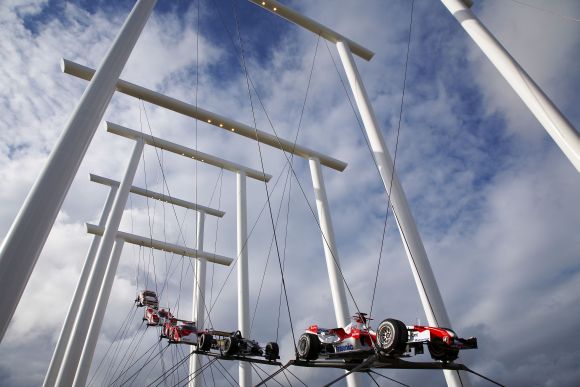 This year, Toyota was honoured with providing the central display as part of marking its 50 years in international motorsport and to celebrate Toyota's 75th anniversary. Designed by Gerry Judah, the 40-metre high sculpture was inspired by Japan's traditional torii gates and was the largest and most ambitious structure to date, being visible from many miles away. So tall was it that a warning light had to be installed on top so that the Red Arrows air display team knew not to fly too low when performing that weekend.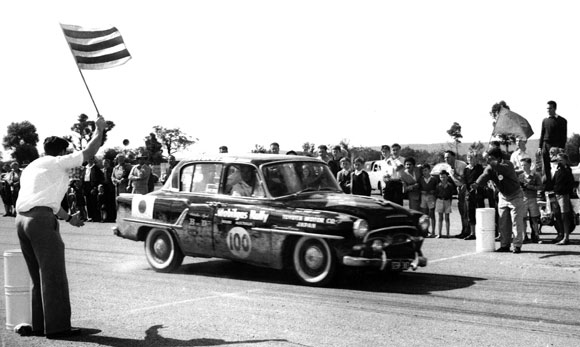 Toyota's entrance to motorsport came in 1957 when a humble showroom specification Toyopet Crown completed the grueling 19-day and 17,000km Rally of Australia. In commemoration of this achievement, a full replica of this robust car was built for this event and took pride of place in the central sculpture. The rest of the display that year was unprecedented in scale, offering a clear representation of Toyota's successes in a range of racing formulae around the world.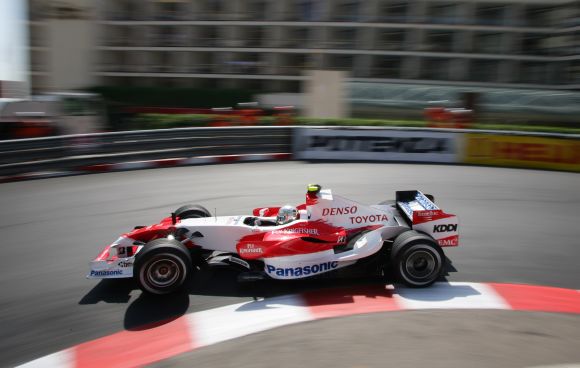 Back on the ground, Panasonic Toyota Racing had a strong presence with the TF106 of the 2006 season putting on a spectacular display of speed and sound up the hill, while its TF107 successor was seen on static display. Also climbing the hill was the legendary Toyota 7 Can Am car, the Japanese GT Championship-conquering Castrol TOM'S Supra, the formidable Toyota GT-One Le Mans car (featured on the official Festival poster), and Rod Millen's spectacular Pikes Peak Tacoma super-truck.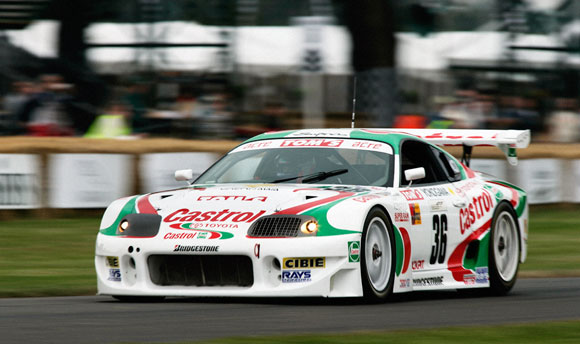 On the rally stage, Toyota's world-beating Group A cars revived memories of the heroic exploits of Juha Kankkunen, Carlos Sainz and Bjorn Waldegaard. Two iconic Celica GT-Four models — ST165 from 1990 and ST185 from 1993 — were in action showing spectators precisely how they helped Toyota to four drivers' titles and two manufacturers' crowns from 1990 to 1994.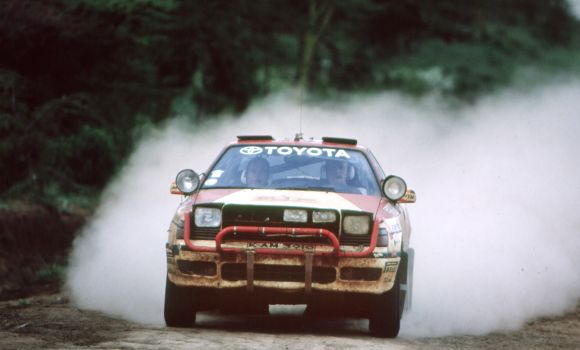 Looking ahead into the future of motoring and environmental issues, Goodwood's new Technology Pavilion exhibition showcased Toyota concepts never before seen in the UK, such as the hybrid FT-HS sports car and i-Swing personal mobility machine. The latter was also demonstrated in action outside Goodwood House throughout the course of the weekend.