In the same week that Toyota unveiled the new Toyota C-HR crossover, new European-specification Hilux, and Proace Verso at the Geneva motor show, 6,000 miles away Toyota's nautical department will reveal its new Toyota-28 Concept powerboat at the 2016 Japan International Boat Show.
Learn more: 7 things you didn't know Toyota makes
Toyota is well-established in the marine business, producing a range of aluminium-hulled pleasure crafts equipped with automotive engines. Recently, however, Toyota entered a wide-ranging agreement with industrial device manufacturer Yanmar Co. Ltd to improve its technical development in the nautical industry, particularly in the field of next-generation hull structures.
The Toyota-28 Concept seen in these images is the first result of this collaboration, and debuts the new Toyota Hybrid Hull structure.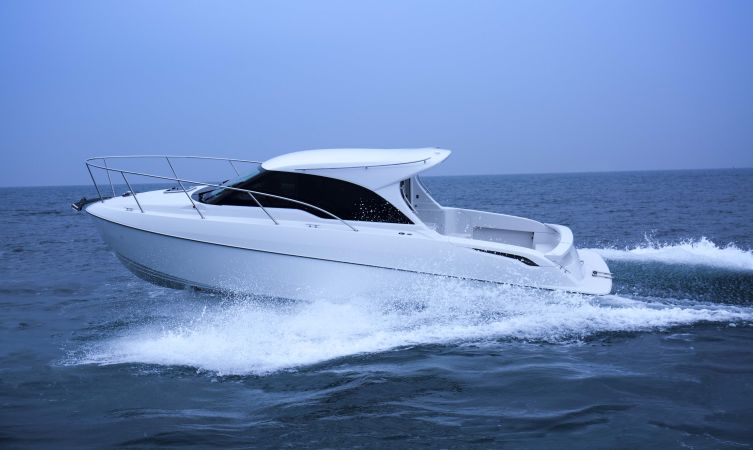 Although aluminium hulls offer high levels of rigidity, they require advanced machining technology to manufacture and can only be produced in limited quantities. However, by combining Toyota's aluminium and carbon fibre knowhow with Yanmar's advanced fibreglass reinforced plastic (FRP) moulding technology, a new hybrid hull structure has been developed.
The structure of the Toyota Hybrid Hull offers significant advantages in three key areas – materials, composition and shape – and by removing the requirements and limitations of alumium welding makes it possible to accelerate Toyota's boat-manufacturing towards large-scale production.

[It offers] seven times the rigidity of a standard FRP hull
The integration of aluminium, carbon fibre and FRP is achieved in a manufacturing process called vacuum infusion moulding, which uses resin as a bonding agent. Across the bottom of the crafts, where the greatest amount of stress is applied, additional layers of foam materials are applied to reduce fatigue elsewhere.
The resulting structure has approximately seven times the rigidity of a standard FRP hull yet weighs around 10 per cent less than similarly-sized crafts with all-aluminium hulls. The design also facilitates the moulding of complex curves, which can lead to improved maneuverability.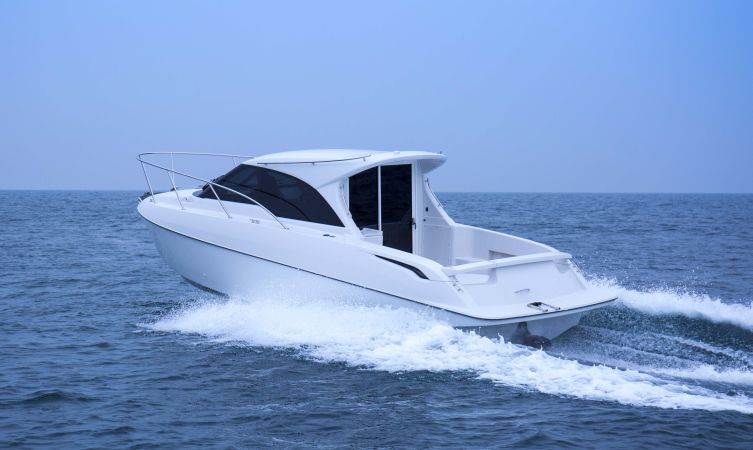 Cutting-edge simulation technology was used to hone the shape of the Toyota-28 Concept's hull to offer low water resistance and high stability. As a result of these efforts, the vessel demonstrated excellent seaworthiness and handling behaviour during the physical testing stage, surpassing that of existing models.
Toyota and Yanmar are now working towards the release of the production craft in October of this year.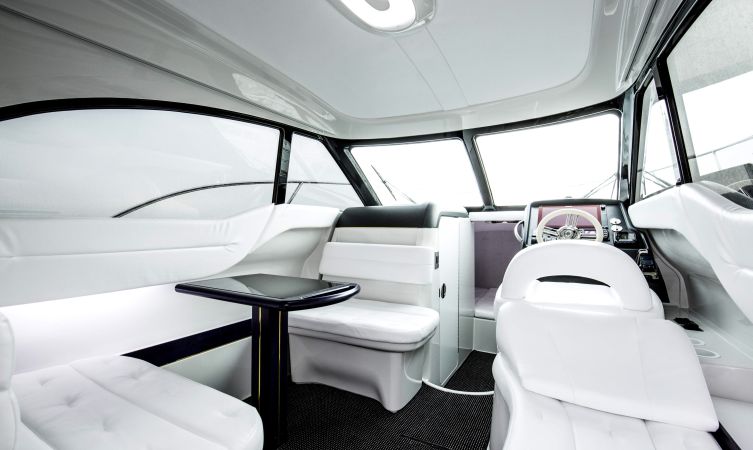 The Toyota-28 Concept will be on display in the Toyota booth at the Japan International Boat Show in Yokohama, Japan, from 3 March 2016.