Toyota is set to unveil the new 2017 GT86 sports coupe alongside an all-new Prius model at the New York International Auto Show.
The New York show has proven an important one for Toyota in recent years – the RAV4 Hybrid, which arrived on UK roads recently, was unveiled there last year.
We'll publish all the news from the show right here as it happens – including the big Prius reveal – so don't forget to check back to stay up-to-date.
New Prius addition for New York
Toyota will unveil a new addition to the Prius family at the show. Stay tuned for more news at 1:10pm UK time on 23 March.

New 2017 Toyota GT86
The GT86 sports coupe will be refreshed for 2017 with a series of styling updates, as well as retuned suspension.
Most noticeable among the design tweaks is the new front end – the central air intake has been enlarged and reshaped to emphasise the coupe's low, wide stance. The restyled bumper, fog light housings, LED headlamps and turn indicators add to the car's expressive appearance, while new alloy wheels complete the look.
Inside, the updates focus on improved sensory quality, with new combination leather and Alcantara upholstery and Alcantara-wrapped instrument panel options. A new cloth upholstery will be available with contrasting silver stitching. The sports steering wheel has a new look, too, with integrated audio controls and an 86 logo on the centre boss.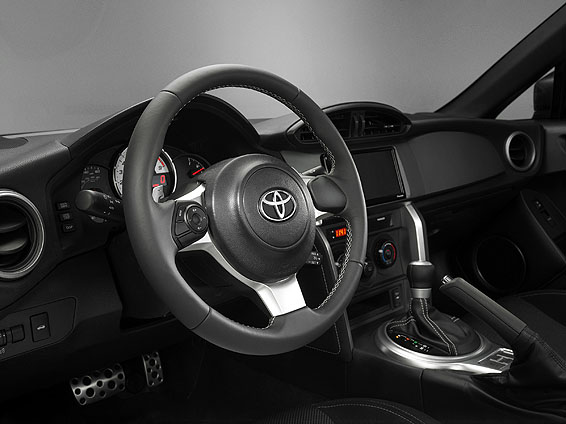 The GT86's credentials as a driver's car are furthered by suspension changes, with revised shock absorber tuning and spring rates delivering easier control and increased agility.
Stay up to date with our New York International Auto Show coverage by bookmarking this page, or by following us on Twitter or liking our Facebook page.