As we reported back in April, the famous Polar Hilux that Top Gear used to explore the North Pole has conquered another of nature's masterpieces – the Eyjafjallajökull volcano that brought disruption to air travel earlier this year. Of course, the intrepid Top Gear team couldn't miss another opportunity, so they sent James May to find out just how close it's possible to drive to the mouth of an active volcano…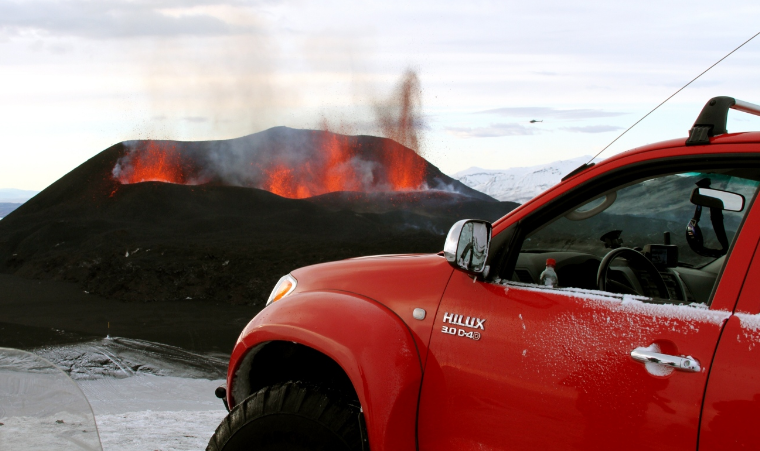 If you missed it, or you just couldn't believe your eyes the first time around, click here to watch the episode on BBC iPlayer. But be quick as it's only live until 8:59pm on 1 August 2010! To find out more about the Hilux range, click here.
Update 16/07/10: Fancy watching some exclusive outtakes from this episode of Top Gear? Click here to see more from James May's Icelandic adventure with the Toyota Hilux – including how to BBQ volcano-style!