2014 has been a landmark year for us on social media. We're now online more hours than ever before and we've relaunched our blog to make it more mobile friendly. But neither would be possible without the support of Toyota owners and fans alike, so to that end, we've rounded-up our favourite photos that have been sent our way by over the past 12 months.
1. Babies in a Yaris
This pair of photos accompany the heartwarming and almost ludicrously coincidental story of two babies who were born in consecutive generations of Toyota Yaris – on consecutive days!
Pictured atop is Daniel Ryan, his wife Heather and baby Darcey, from Staffordshire. Below is Sahhui and Anisha Saru, from Dover, with baby Nathan. Read the full story of the babies' arrivals here.
2. The Harrison family RAV4 among the Preselli Hills of Pembrokeshire
We've enjoyed a year of adventure with the RAV4. In April, we made a 1,250 mile round-trip across the UK in a Vermilion Red Invincible model to experience the country's ultimate roads. A month later, we went far off of the beaten track in a convoy of the compact 4x4s along the Peloponnese Peninsula in Greece to celebrate the model's 20th anniversary and in December, we climbed Pike's Peak in the Cambrain Mountains of Wales.
Our exploits with the effervescent RAV4 appear to have influenced the car's owners too. Check out this stunning photo of the Harrison's RAV4, splattered with mud following a drive through the Preselli Hills in Pembrokeshire. It was sent in by son Finley, who informed us that the model averaged 64.3mpg during its time in the country. Bonus.
3. An AE86 plus a Shetland pony
A Corolla GT Coupé (AE86), in a bubble, beside a Shetland pony – do you really need us to explain why this one made the list?
4. Huzaifa Judaan's 13,000 mile Carina 2
Car fan Huzaifa Judaan laid his hands on this immaculate Carina 2 Executive in November and sent us this pair of photos shortly afterwards. The 2.0-litre petrol engine (code 3S-GE) has covered a mere 13,500 miles from new, and it's estimated that fewer than 60 are still taxed and on the road today.
5. Ice the Japanese Spitz logs onto the Toyota UK website
We have Lorna Pollock to thank for this achingly cute photograph of her Japanese Spitz, Ice. According to Lorna, Ice is something of an Auris Hybrid fan, presumably he believes it to be the dog's dinner.
Post by Lorna Pollock.
6. Corolla + Harrier
Kudos to Mark Godbolt for applying such a steely and dramatic filter to this image of a decommissioned Royal Navy Harrier behind his Corolla.
The fact that the Harrier name once graced a Toyota model – the Japanese Domestic Market version of the Lexus RX 300 – hasn't escaped us either.
7. Cassie the Staffie in a very rare Celica
Earlier in the year, we called upon Toyota owners to send us photos of their pets up to mischief in their cars. Among the submissions was this gem, which sees happy Staffordshire Bull Terrier, Cassie, beaming away in her owner Jane Wade's prize-winning, and extremely rare 1984 Celica XT RA61, below.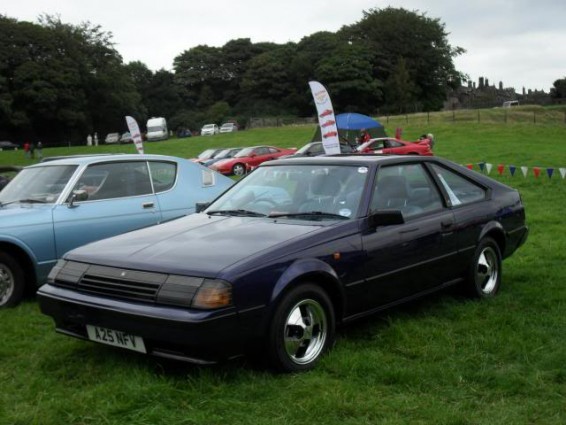 8. Avensis: The "best kept secret in the motoring world".
We could list the many virtues of the Toyota Avensis Tourer until we're blue in the face but fortunately we don't have to, because our fans talk it up for us. On a recent caravanning holiday, James Edwards discovered just what a good tow car the model is.
Post by James Edwards.
9. Aygo vs. Scottish Highlands
Despite its dinky 1.0-litre, 3-cylinder engine, the Aygo isn't short of pluck, as Robert Sides, of Oxford, found out when he snapped his among the mountainous roads of the Scottish Highlands. This is what it means to 'Go Fun Yourself'.
10. Christopher Pickup's icy Skyview roof
Whitby-based Christopher Pickup is something of a Toyota hybrid superfan. The Auris Hybrid owner keeps us regularly updated about his life with the car, and even advocated the model's virtues on camera earlier this year for our YouTube channel.
Of the many photos that Chris sends us, this one is our personal favourite; a selfie which shows a spectacular ice formation on his car's 'Skyview' panoramic roof.