Team Toyota GB with Ginsters touring car driver Tom Ingram says "motorsport is what he lives, breathes, eats and thinks about all day long." So when our colleagues at Toyota Gazoo Racing invited him to Silverstone to examine their 2019 TS050 Hybrid, he didn't need to be asked twice.
Toyota Gazoo Racing are in town this week for the 4 Hours of Silverstone, the opening round of the 2019/20 FIA World Endurance Championship.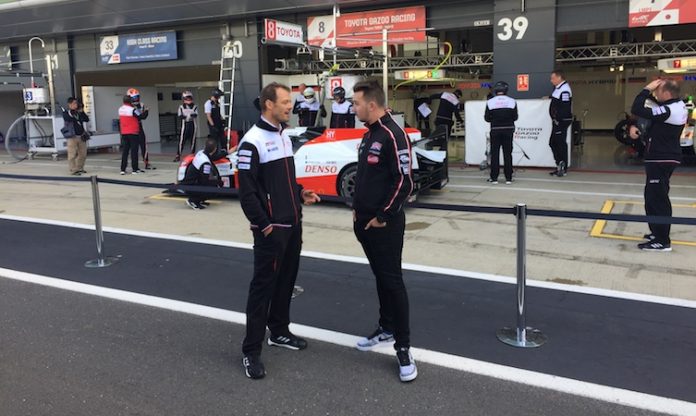 Tom, a double race winner in the BTCC this year in his Speedworks Motorsport-run Toyota Corolla, examined the #8 car, which will be driven in Sunday's race by reigning WEC title-holders Sébastien Buemi and Kazuki Nakajima, together with new recruit Brendon Hartley.
The 2019 TS050 Hybrid was in full race trim in readiness for its pre-race technical checks, so we had to hold our eager Team Toyota GB hotshoe back from climbing aboard and taking the prototype for a hot lap.
However, he did have Toyota Gazoo Racing ambassador and former racer Alex Wurz on hand to describe exactly how it feels to drive flat-out in Toyota's high-tech prototype.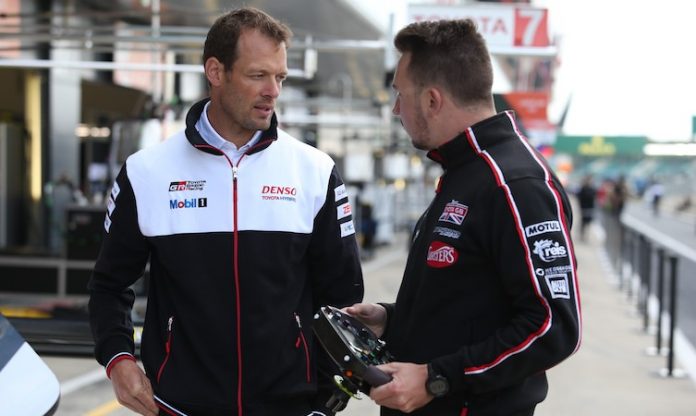 And with the BTCC adopting hybrid technology in the future, this sneak preview of what might be in store has whetted Tom's appetite even further, as he explained to us.
TGB: Did Alex let you in on any secrets about getting the best out of the 2019 TS050 Hybrid?
Tom Ingram: "It was really interesting to meet Alex, who has played an instrumental role in the whole development of Toyota Gazoo Racing's hybrid racing programme. He gave me loads of useful snippets about how they deploy the TS050's hybrid systems and the procedures they have in place.
There is so much going on in the cockpit of a TS050 Hybrid
"Alex explained how many small changes the driver makes to the car's set-up and performance over the course of single racing lap. Some are for the driver and others are at the behest of the engineers. It's quite hard to comprehend how much is going on in the cockpit and how many of those inputs are specifically to control the hybrid system and try to get the best out of it.
"It was fascinating to hear his thoughts. Alex has had an interesting career and I could have chatted to him for hours. It's exciting to be associated with Toyota and be allowed to get up close and personal with such a cutting-edge LMP1 car and to see the inner workings of a championship-winning team."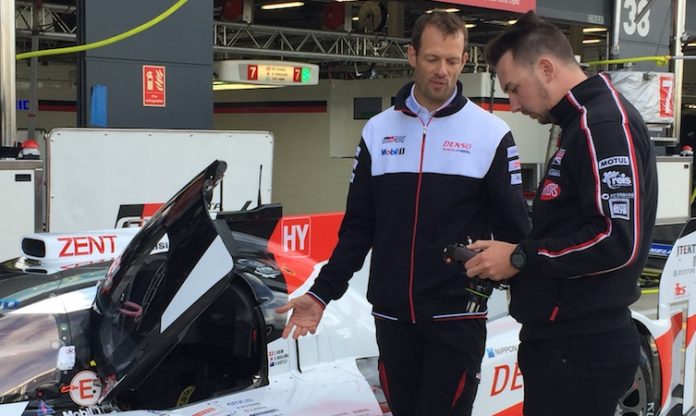 TGB: How well do you think the general idea of hybrid technology will work the BTCC?
TI: "After learning more about it, I'm super-excited about when we go hybrid in BTCC. It's obviously still quite a way off, and the hybrid system we'll use in BTCC will be different to the one on the 2019 TS050 Hybrid, but it is interesting to get a little bit of information from the guys who are at the absolute top level when it comes to hybrid racing technology."
TGB: Unfortunately you couldn't test the 2019 TS050 Hybrid today, but have you ever experienced anything similar to a prototype on a race track?
TI: "I've tested an LMP3 car a couple of times. It was really impressive to try something really different to what I'm used to in touring cars. Obviously my dream would be to jump into one of these LMP1 cars at the Le Mans 24 Hours and try to win it for Toyota.
It's exciting to get up close to Toyota Gazoo Racing
"The 2019 TS050 Hybrid is a beautiful racing car. The LMP1 category has been particularly fascinating for me because the cars look like the kind that you'd draw on the back of your maths book when you were ten years old. I think they look exactly how you want a racing car to look – more so than a Formula 1 car – and they are at the absolute leading point of development.
"It looks like there isn't much more they could extract from a car like this in terms of weight, aerodynamics and performance. I'm sure the Toyota Gazoo Racing engineers would say there are still gains to be found, but from the outside looking in, the TS050 Hybrid looks like the single most perfect race car you could build. It's really exciting to get up close with something that has been ground-breaking not only for Toyota, but also for motorsport as a whole."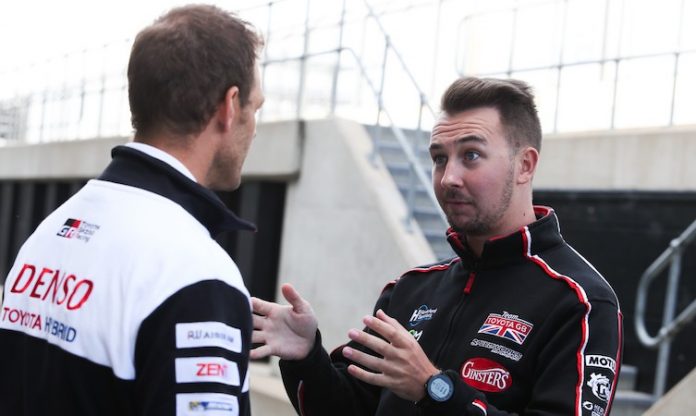 TGB: As a racing driver, are you always hungry for new information and absorbing details about different forms of motor racing like you have been today?
TI: "You've got to be like a sponge. It doesn't matter how much experience you have, there's always more stuff to learn. Ultimately, I'm a fan of motorsport. It is what I live, breathe, eat and think about all day long.
"As a racer, you're always wanting to learn and discover why things are being done a certain way. You're always looking for the next snippet of information that could make you better. When you get to spend time around a team like Toyota Gazoo Racing, it is a very special and useful day."
The 4 Hours of Silverstone, round one of the 2019/20 FIA World Endurance Championship, takes place on Sunday 1 September.