As a worldwide partner of the Olympic and Paralympic Games, Toyota is planning to assist the Tokyo 2020 event in ways that go way beyond providing official vehicles.
Our participation in the Tokyo 2020 Robot Project is one of the most exciting developments in this area. The following robots will be used to support mobility and help people experience the event in ways that might otherwise be impossible. In fact, we believe that by helping people fulfil their Olympic and Paralympic dreams, it will contribute to the excitement and success of the Tokyo 2020 Games.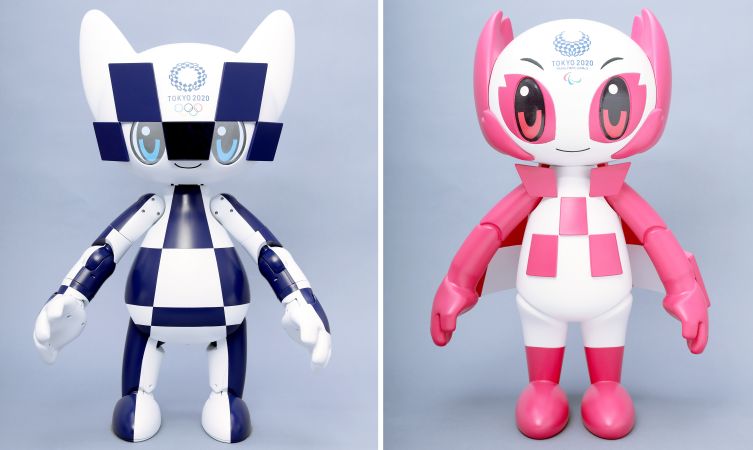 Tokyo 2020: mascot robots
Miraitowa (blue) and Someity (pink) are Toyota's working vision of friendly mascots – robots that will be used to welcome athletes and guests to official venues but also introduce children to the Games through their appealing design.
Each mascot robot uses a head-mounted camera to recognise people nearby and respond with a variety of eye expressions. Its miniature limb and neck joints also allow the robot to interact with its audience by replicating movements from a synchronised human-controlled robot in a remote location.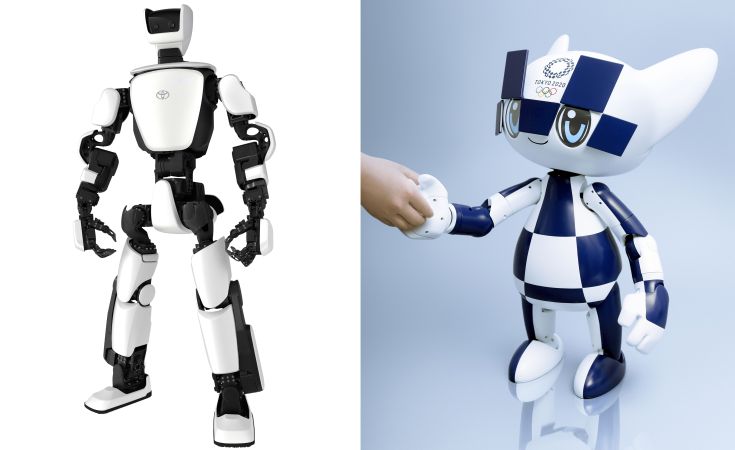 Tokyo 2020: humanoid robot
This humanoid robot is designed to provide a way for people in remote locations to interact with athletes. It achieves this by replicating movement, images and sounds from a synchronised mascot robot in almost real-time. Users will therefore be able to converse with athletes and even offer high-five congratulations, while the system's force-feedback will help users feel as if they were physically present.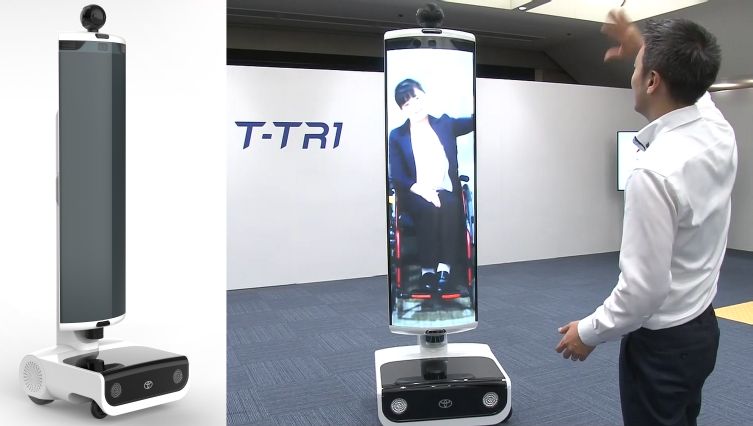 Tokyo 2020: remote communication robot
This is a virtual mobility and tele-presence robot. Equipped with a camera above a large, near-life size display, it is able to project an image of the user and give them the opportunity to virtually attend an event through an on-screen presence. As in a video call, the robot is able to host two-way conversations.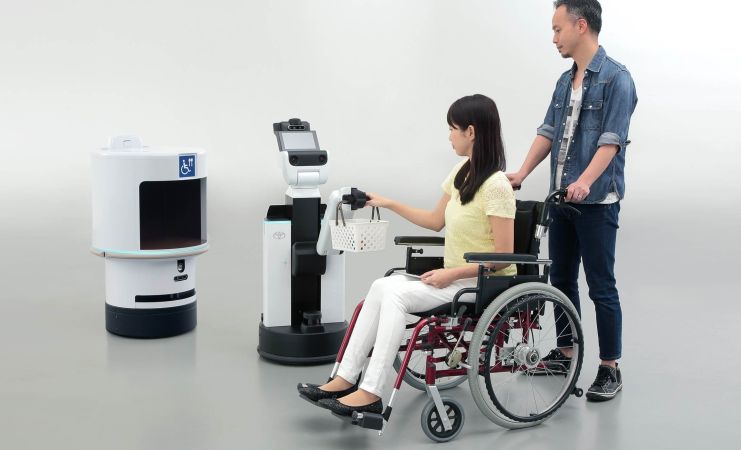 Tokyo 2020: human/delivery support robots
Some of the accessible areas of the Olympic Stadium will see support robots guide guests to their seats. The robots will also be used to deliver drinks, light meals and other goods that guests will have ordered from dedicated tablets.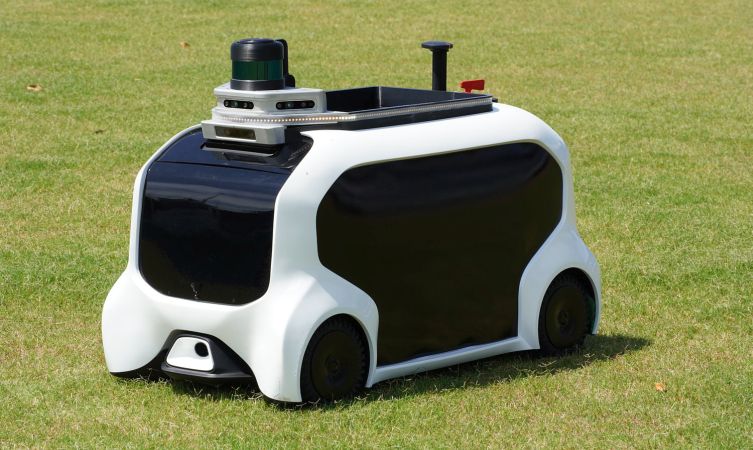 Tokyo 2020: field support robot
Field support robots with autonomous functions will be used to help retrieve and convey equipment such as javelins and shot put balls during throwing events at the Olympic Stadium. As well as determining the optimal route to travel, the robot can follow operating staff on a path that avoids obstacles.
Why is Toyota developing robots for Tokyo 2020?
We want to capture the imagination of spectators as we do our part to make the Games a success
"At Toyota, we use industrial robot technology for a variety of applications based on our dedication to support human life activities and living in harmony with people," said Nobuhiko Koga, chief officer of Toyota's Frontier Research Center.
"For example, since 2004 we have developed partner robots focused on support for people unable to move on their own. Now, as we transform into a mobility company, we are expanding our robotics efforts to provide all people with the freedom to move.
"Mobility for all not only includes physical movement but also the virtual mobility of a person, which provides further opportunities to experience new things, meet and interact with others or to be moved emotionally. At Tokyo 2020, we want to capture the imagination of spectators by providing support robots as we do our part to make the Games a success."