Mitsuru Kawai is probably one of the most remarkable individuals in the global automotive industry. He has been with Toyota for an incredible 52 years, joining the company in 1963.
When he graduated from the Toyota school in 1966, the company was making just 300,000 vehicles annually, all produced in only two production plants. Today, Toyota makes around 10 million vehicles.
Kawai-san is also remarkable for another reason: he is the first blue-collar worker to be promoted to the highest management level at Toyota. On 1 April he became a senior managing officer of Toyota Motor Corporation, with special responsibility for production.
Newly promoted Kawai-san was elevated to this position by company supremo Akio Toyoda who was convinced by Kawai-san's view that Toyota's younger engineers needed to reconnect with the hands-on craft skills that were the foundation of the company's global lead in production technology.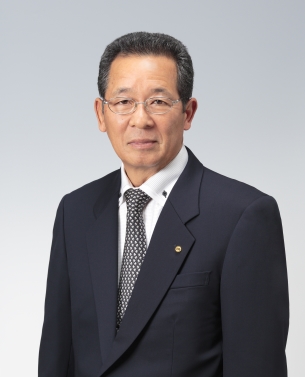 "Automation comes from human skills. We need to go back to basics and preserve those human skills," Kawai said at Toyota's Honsha plant.
He added that he first grew concerned at the fall-away of hands-on engineering skills when he saw engineers working at overseas Toyota plants, in developing nations: "In those emerging countries they are still using manual skills and if we [at Toyota Japan] lose those skills we can't support those overseas factories. All we could do was offer verbal advice, like a pundit…I have a great concern for skills because of shop floor automation".
Kawai-san was speaking at Honsha, the company's original plant, which started building trucks in 1938 and was the source for the original Land Cruiser in 1952. Kawai has overseen the installation of a manual production line into Honsha, which is constructing part the Hiace transmission.
The line had originally been installed in Toyota's first overseas plant in 1970 – in Sao Bernardo in Brazil. Kawai-san had the line brought back to Japan and installed in Honsha, ensuring that young engineers can become familiar with the revolutionary TPS. This will be the first of many 'manual lines', planned for other parts of the production process.
Automation has been great. But today's machines can't train the next generation of machines – Mitsuri Kawai
He says that this manual machining and assembly line is 50 percent less efficient than a fully automated line, but that is "vital for training engineers in 'kaizen' [the famous Japanese philosophy of continuous improvement]." Kawai-san says he witnessed the automation of Toyota from the very beginning of the Toyota Production System (TPS), which was developed in the 1960s and proved a inspirational step for the wider car industry.
"Building something manually – that process is in the human brain. An operator just pushing buttons doesn't know what is happening in the machine," observes Kawai-san. He points out that the essence of production line automation has been the "transfer of the skills of skilled operators into robots."
"Automation has been great. But today's machines can't train the next generation of machines," Kawai-san concludes. Only highly skilled humans can do that and Mitsuru Kawai's new role is to ensure that those hand-on skills are still being taught at Toyota.
See also:
TNGA explained: engineering for the future
TNGA explained: 10 ways Toyota is changing how cars are built