Toyota Manufacturing UK is proud to support its local community services. From time to time, local schools and colleges benefit from the donation of parts and components which are used as training aids. Ex-trial vehicles are also donated to support local schools and colleges, as well as the emergency services.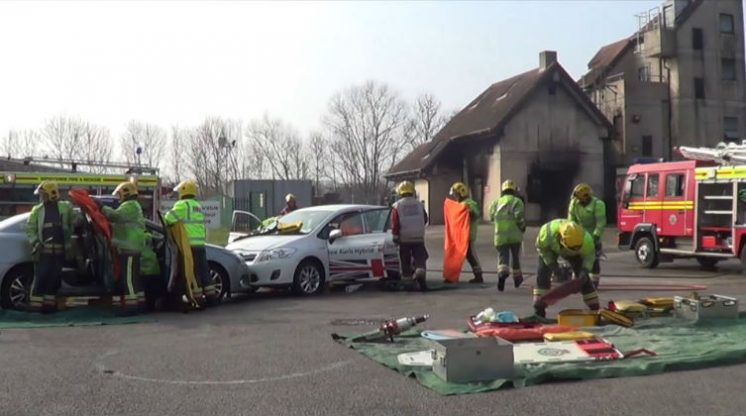 The partnership with the Derbyshire Fire & Rescue Service (DFRS) began in 2009.
Over the following years, DFRS has taken delivery of numerous vehicles which have provided an invaluable opportunity for DFRS to become a national leader in Road Traffic Collision (RTC) initiatives, firefighter training and awareness training for other emergency services.
In June 2011, DFRS launched its pioneering "Transformer" vehicle. Using a donated Avensis, students from the University of Derby were able to create a vehicle which is still used today, to educate all emergency services in the many 'Extrication' possibilities, thus minimising dangers and casualty entrapment times. The "Transformer" has also enabled DFRS to engage with and educate young drivers as part of the Road Traffic Collision reduction initiative.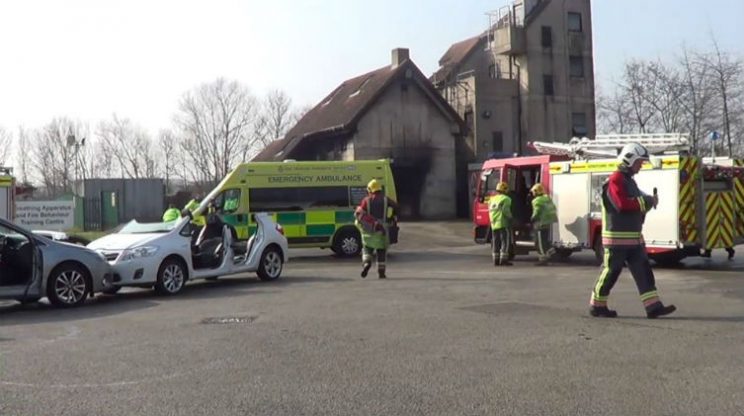 The "Transformer" vehicle has also been used to educate other emergency services. Neighbouring Fire Services, such as Nottinghamshire and South Yorkshire, have visited DFRS following the creation of the "Transformer", allowing for a better transfer of information between services, as well as a far superior working relationship between the Training Centres.
The "Transformer" has reached as far away as South Africa, and there have been enquiries to create something similar in order to educate medics in their own countries.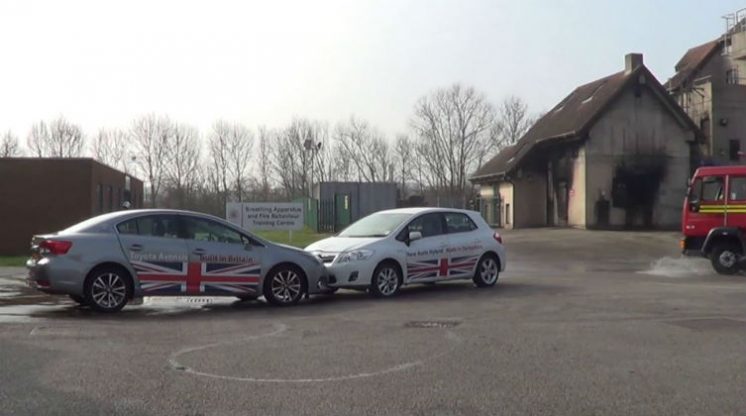 In 2012, students from Derby University studying for their BEng Motor Sport and Engineering Honours, took on another project. This time, to develop the S.E.S. (Safety Engineering Simulator) vehicle, designed to demonstrate the many safety systems that are integral to today's modern vehicle.
The advent of driver safety has created a road traffic accident environment littered with hidden dangers for firefighters using cutting equipment and all other emergency services attending incidents. Airbags, side impact protection systems, seat belt pre-tensioners, adaptive headrests and pyrotechnics, which are integral to all these systems, are just some of the safety features needing consideration when looking at the best possible way to extricate a casualty safely, effectively and as quickly as possible.
It is anticipated that the S.E.S. vehicle will be used to train firefighters and other emergency services, as well as to visit schools as part of their Road Traffic Collision Reduction Initiative.
In 2015, 37 vehicles were donated to both Derbyshire and Cheshire Fire and Rescue Services, who are able to use the vehicles to provide training for fire crews in road traffic collision techniques.
Read more: Auris to Auris: A road trip to the Alps
Read more: From road to race with the Toyota Avensis