The upgraded 2016 Toyota Touch 2 with Go multimedia system offers significant new features over the outgoing version, including tile-based menu designs, improved functionality, and a simplified connection to the MyToyota customer portal.
Some of the key advantages are explained below.
Touch 2 with Go: naming and navigation
From the 2016 model year, the range of multimedia systems has been simplified to two options: Toyota Touch 2, and Toyota Touch 2 with Go.
Watch video: How to upgrade your navigation system to the latest software

Vehicles with 2016 Toyota Touch 2 with Go as standard, or with Go selected as an option, now benefit from free annual map care updates for three years as well as three years of connected services. High-spec Excel grade models (excluding Yaris) include the extra functions of 3D maps, voice recognition, and text-to-speech within the navigation system.

Touch 2 with Go: new features
The 2016 Toyota Touch 2 with Go has 10 new features, accessed via a new tile-based menu design (see below) which offers greater clarity and improved operation. It also improves functionality by reducing the number of steps required to complete each operation.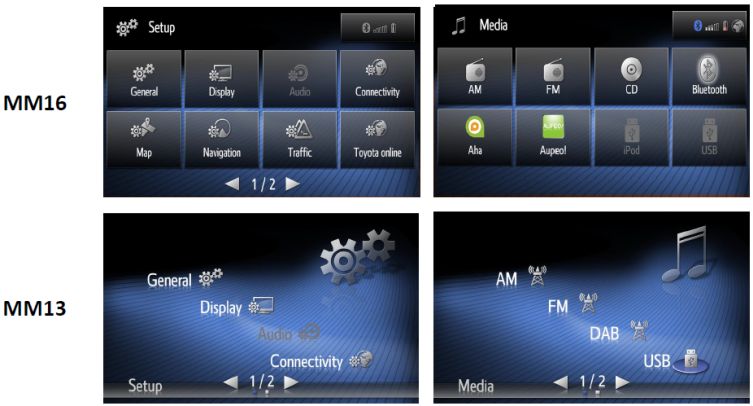 The navigation menu and sub-menus have been simplified, and a new split-screen view allows users to see more functions at a glance, combining the navigation map with access to settings and app information (see below). In addition, the navigation screen can be customised so owners can create short-cut tile icons to frequently used operations.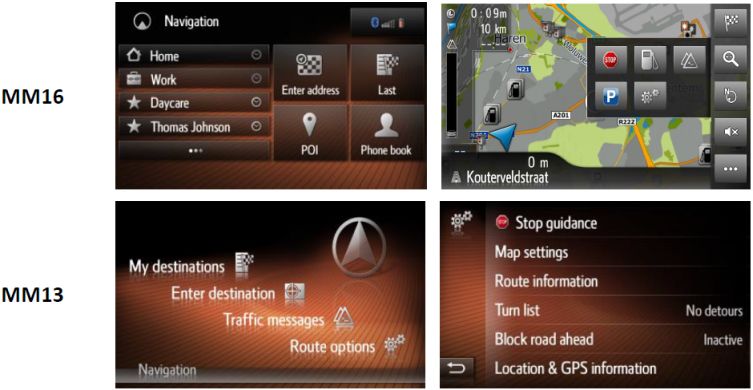 One of the key new features is Auto-navigation (see below), a function that allows the driver to programme the navigation system with up to four regular destinations and a departure time window for each day of the week.
When the vehicle is switched on within that departure time the navigation automatically activates, plotting the most congestion-free route to the chosen destination on that particular day. In order to make this proposal, information is drawn from TomTom real-time traffic information.

Further navigation enhancements include the ability to check Street View images and what the weather is like at your destination. As you approach the destination, the system will also inform the driver of available parking spaces nearby.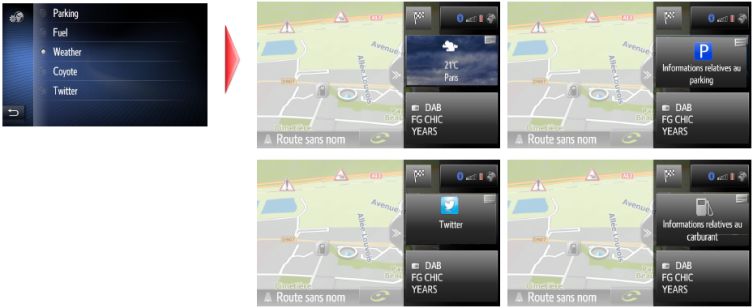 Vehicles with built-in voice recognition now benefit from Siri eyes-free software, which delivers vocal control of Apple iPhone functions. The driver merely needs to press and hold the voice recognition button on the steering wheel to talk to Siri on his iPhone (Android version not available).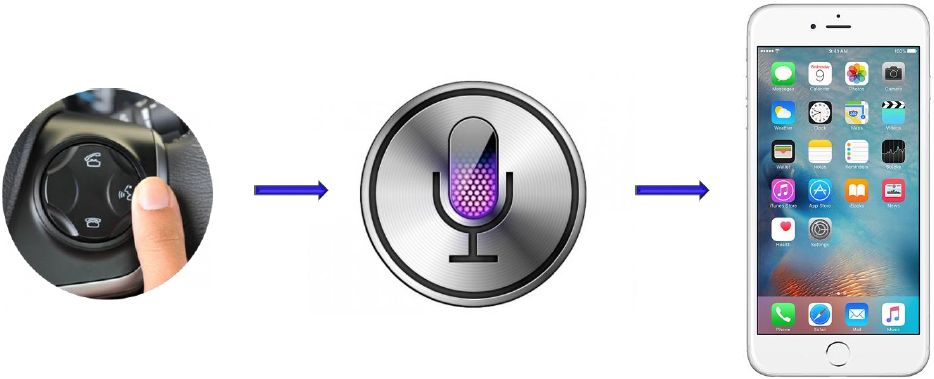 Touch 2 with Go: registering with MyToyota
The 2016 Toyota Touch 2 with Go software update now allows owners to establish a mobile data connection with the device and create a MyToyota customer account from inside the car, thereby avoiding any difficulties programming the unit's individual ID number.

Watch video: What are the benefits of MyToyota?
After pressing the [SETUP] button the device will take you through a straightforward step-by-step process to create the account. The setup menu also includes a 'Let's Get Started' QR code which will open an online quick start guide on the user's mobile device. Alternatively, these processes can be seen by visiting my.toyota.eu/getstarted
Touch 2 with Go: When will each model get it?
The new 2016 Toyota Touch 2 with Go began to be installed in cars produced from 1 January 2016 and will be installed in all current models produced from 1 June. Brand new models such as the Toyota C-HR will have this latest generation system from the start of production.
The table below shows the introduction schedule of Touch 2 with Go during the manufacture of each current production model in 2016.
| | | | | | | |
| --- | --- | --- | --- | --- | --- | --- |
| MODEL | JAN | FEB | MAR | APR | MAY | JUN |
| Yaris | | | | ✓ | ✓ | ✓ |
| Auris | | | | ✓ | ✓ | ✓ |
| Verso | ✓ | ✓ | ✓ | ✓ | ✓ | ✓ |
| Avensis | | | | ✓ | ✓ | ✓ |
| Prius | | | | | | ✓ |
| Prius+ | | | | | | ✓ |
| RAV4 | | | | | | ✓ |
| Land Cruiser | | | | | | ✓ |
| Hilux | | | | | | ✓ |
| GT86 | | | | | | ✓ |
NB: Aygo uses an alternative multimedia system
Learn more: Official Toyota Touch 2 page
Click this link to watch the full playlist of MyToyota video tutorials