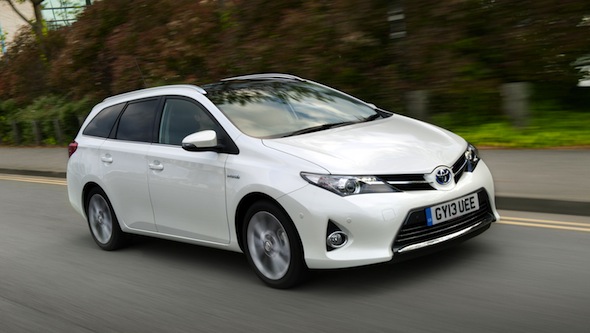 It's a hat-trick! Toyota has been named the world's most eco-focused brand for the third year running.
Toyota once again took the top position in the Interbrand Best Global Brands report, following similar successes in 2012 and 2011, confirming the company's consistency in environmental leadership.
The report gauges the gap between public perception of a brand's environmental performance – its "green image" – and its actual environmental practices.
More than 10,000 consumers around the world recognised Toyota not only for its commitment to sustainable environmental leadership, but also for its investment in ground-breaking products, such as Prius, and its programmes for reducing greenhouse emissions, energy consumption and water usage throughout its operations.
The Interbrand assessment comes as Toyota is in the early stages of a product launch cycle that will see 21 new or updated hybrid models brought to markets worldwide by the end of 2015.
In the UK the choice currently extends to 10 Toyota and Lexus hybrids, with the new, British-built Auris Hybrid Touring Sports wagon model set to extend that total from July.
The UK makes a significant contribution to Toyota's global green profile, with Toyota Motor Manufacturing UK (TMUK) being the country's first automotive plant to be awarded ISO 14001 certification for its environmental management systems. Its Burnaston factory was Toyota and Europe's first centre for hybrid vehicle production and is also the site of one of British industry's largest solar panel arrays, a sustainable energy installation that can generate enough power to build the equivalent of 7,000 cars a year.
Toyota GB's environmental programme for its national dealership network saved more than 3,700 tonnes of CO2 in 2012, reducing its carbon footprint by 15 per cent.
Elsewhere in Europe, Toyota is addressing the mobility challenges of the future with a trial programme running electric vehicles in Grenoble, France. The self-service car sharing project will use around 70 ultra-compact urban electric Toyota vehicles, including the Toyota i-ROAD, working in conjunction with existing public transport systems to reduce overall emissions generated by commuting.