Toyota 4x4s are known for their go-anywhere capabilities, but 'grill-anywhere'? That's a new one for us.
A pair of Toyota Tundra SUVs created by Toyota Canada and Napoleon, a Canadian grill, fireplace, heating and ventilation manufacturer, have been customised with a built-in barbecue grill and food preparation area that slides out from the Tundra's 8.1-foot flatbed.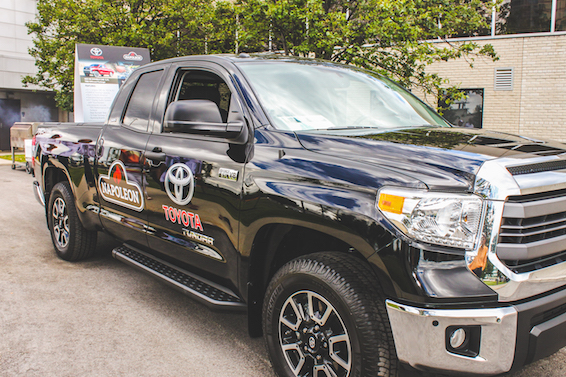 The vehicles have been adding extra sizzle to summer events across Canada, one in the east of the country and one in the west. Unlike in the UK, where a dry-weather BBQ is a rare treat, serving food from the back of a car or truck is a popular pastime in North America known as 'tailgating', and usually takes place in car parks at sporting events and festivals.
"The Toyota Tundra is known for being up to the task for anything Canadians throw at it, and it has certainly proven to be ideal for this special tailgating vehicle," said Stephen Beatty, Vice President, Toyota Canada Inc.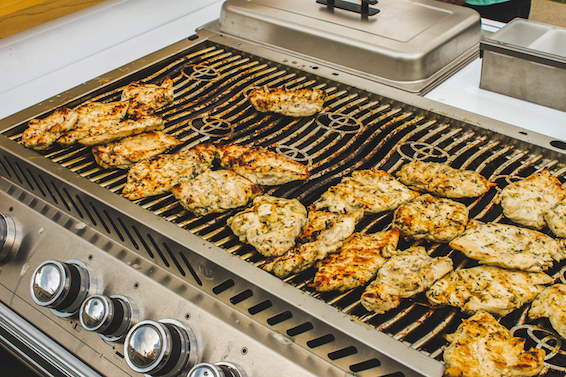 It's clear that great attention has been paid to the detail of the build – not least on the bespoke grill, which incorporates the Toyota ellipse logo.
The Toyota Tundra is not sold outside of North and South America – the European equivalent is the Toyota Hilux.
From September through December, the Tundras will be appearing at events across Canada, in Ontario, New Brunswick, Quebec, British Columbia, Alberta and Saskatchewan.
We love Toyota vehicles that have been tweaked to serve up food and drinks. Read our previous posts on the Coffee2Go Toyota iQ and this FJ Cruiser that also serves up a mean brew.