The Toyota Land Cruiser V8 is playing a critical role in a 6,000-kilometre caravan trek across some of Australia's harshest terrain.
The West 2 East Challenge, devised by caravan maker Bailey of Bristol, started at Denham, Australia's most westerly point, on Friday 21 August. It is scheduled to end at Byron Bay on Thursday 3 September.
Two Land Cruiser V8s are towing a pair of Bailey Alu-Tech caravans through deserts, remote terrain and well-known locations including Uluru (Ayer's Rock) and Alice Springs. The convoy will travel over almost 2,200km of gravel, dirt and corrugated roads during the trip.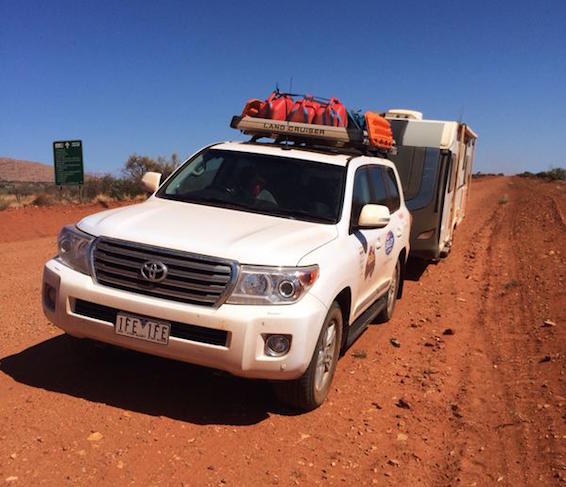 Staff from Bailey of Bristol, journalists from the Caravan Club and other Australian media outlets are taking on the challenge, which was organised by Bailey to mark the start of production of its caravans in Melbourne.
You can follow the progress of the team on Twitter at @BaileyofBristol or @thecaravanclub.
See some of the pictures posted by the group below.