Think of dream Nineties sports cars and it's likely you'll have the fourth generation Supra at the top of your list.
Launched in 1993, it was powered by a twin-turbocharged 326bhp 3.0-litre straight six engine and is still revered as a modern classic the world over.
Summer sun and an excuse to drive in convoy meant more than 120 people and 60 examples of this Supra model came together at Wroxhall Abbey in the West Midlands. Organised by the mkivsupra.net, the event demonstrated the love people have for the Supra as well as its very practical performance either as standard or in modified form.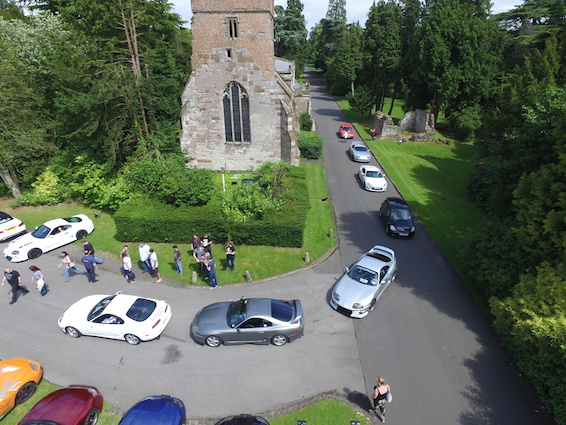 Set in the grounds of the Abbey, the visitors brought the low 'n' loud Japanese custom scene to an otherwise stately atmosphere. The club has 2000 paying members and an active forum with 21000 registered. Events Moderator for mkivsupra.net, Paul Burns adds: "Membership is always growing, as we don't tend to lose members even if they sell their car on. They still contribute, and many have become close friends who still attend just to catch up with old friends."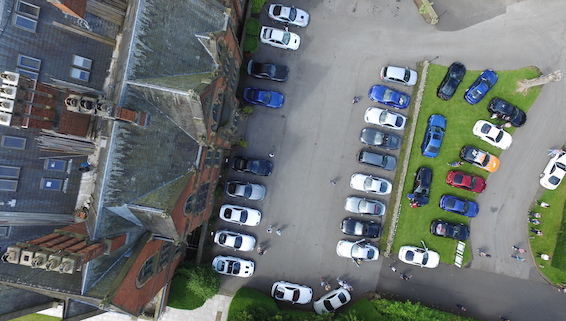 One of the guests, club member Alan Massey even had a drone and was able to capture the sea of Supra metal from above creating stunning shots like these. The club took over 72 rooms in the hotel and laid on a DJ, inflatable bungee run and even a six-lane slot car track!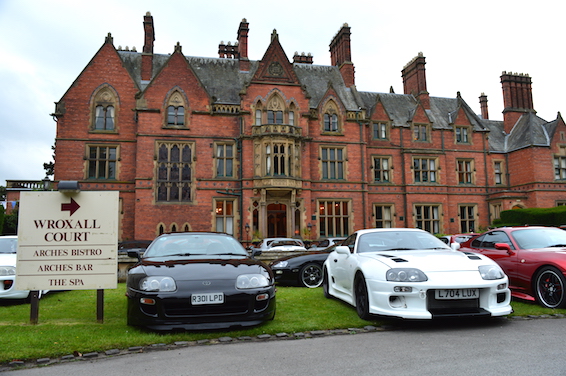 The large variety of body kits and engine upgrades on show allowed owners to discuss their latest changes and plans in person rather than on the mkivsupra.net
forum and appreciate each other's hard work and car detailing. Each car is different in some way, very much reflecting its owner. Members travelled from all corners of the UK. Members Dane Callaway and his wife made it and made the journey for the weekend all the way from Holland.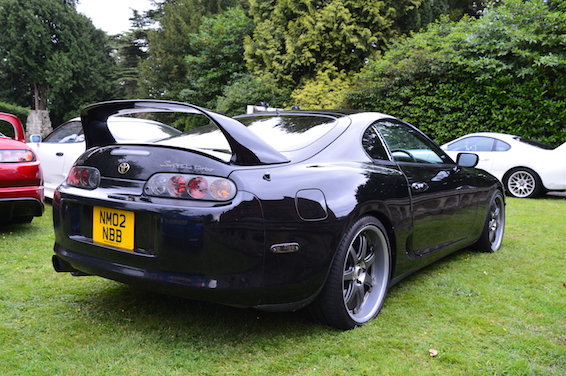 The Mk4 Supra still looks great today thanks to its classic proportions and engineering practices that made the car a real contender, even against cars in higher price categories. For example, the car was 100kg lighter than the third-generation model it replaced.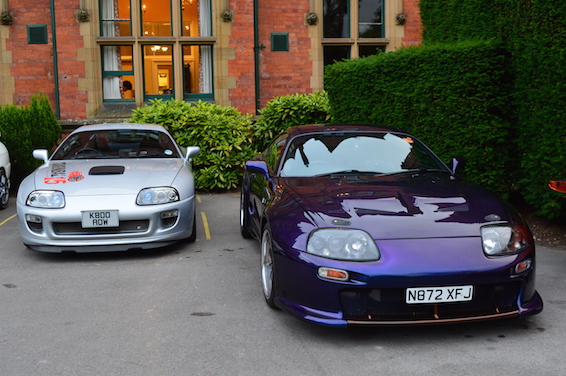 We love seeing the appreciation owners and fans give to the Supra and this owners' club event organised by its passionate members cements this further. Thanks to Paul Burns, mkivsupra.net Events Moderator for helping us source information and images.
See also: History of the Toyota Supra