The benefits of hybrid technology run deeper than low-emission, fuel-efficient road cars. Since the launch of the TS030 Hybrid endurance racer and GT300 specification Prius in 2012, plus the updated TS040 Hybrid in 2014, Toyota has proved the effectiveness of Hybrid Synergy Drive in top-level motorsport.
Last weekend at the Tokyo Auto Salon the latest chapter in hybrid racing technology was unveiled on the Toyota Racing Development booth – the brand new GT300 specification fourth-generation Toyota Prius.
Built in cooperation with APR Racing to compete in Japan's exciting Super GT series, the dramatic new model will make its race debut at the season opener on 9-10 April at Okayama International Circuit.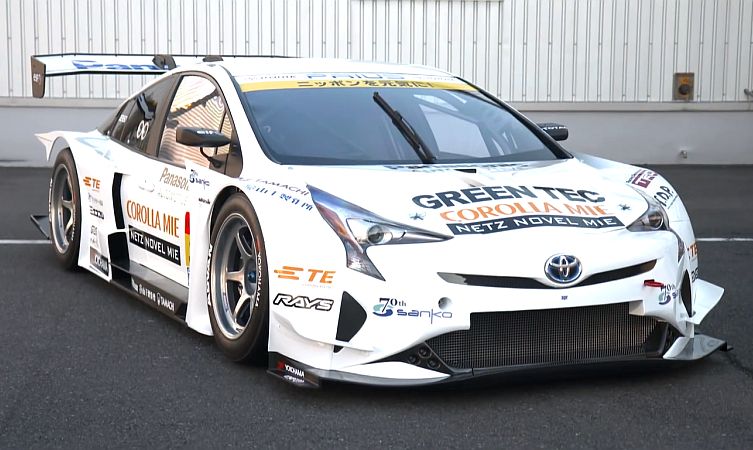 APR Racing team director Hiroto Kineso introduced the car with pride, aware that this new Japan-made product would be competing head-to-head with established supercars from predominantly European brands. He also took care to point out the direct link with TRD's new anniversary edition Prius (below), built in commemoration of 40 years since the establishment of Toyota Racing Development.

Apparently, the aerodynamic enhancements fitted to the TRD road car were designed from the outset with Super GT regulations in mind and were honed using computational fluid dynamics technology.  The lower front spoiler is therefore virtually identical to the race car's, while other elements bear aesthetic similarities, albeit in exaggerated forms.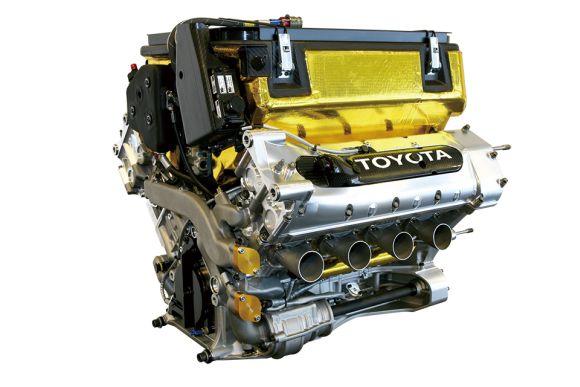 Equipped with a mid-mounted 3.4-litre 'RV8K' V8 race engine (above) and an output capped in line with GT300 regulations, the new Super GT Prius is arguably the fastest of its kind in the world. But by adopting the new Prius's improved Hybrid Synergy Drive system – relocated to the passenger footwell for better weight distribution – this racing Prius clearly hasn't forgotten its roots as Toyota's environmental icon.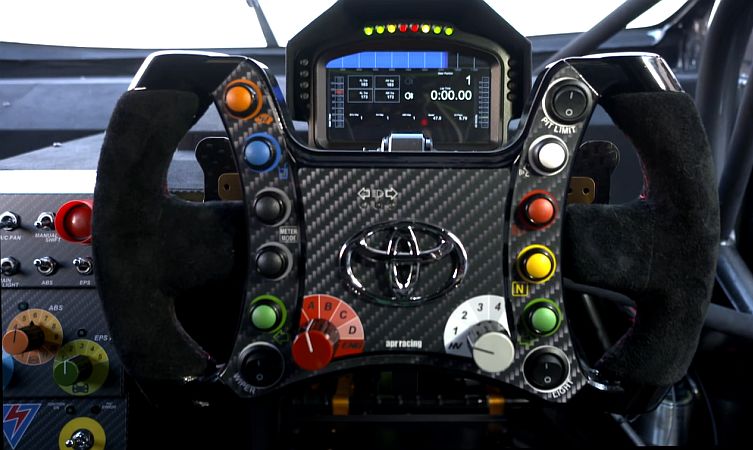 APR Racing will field two Prius models in the 2016 Super GT season. The #30 car will be piloted by Hiroaki Nagai and Kota Sasaki, while driving duties in the #31 car will be shared by Koki Saga and Yuichi Nakayama.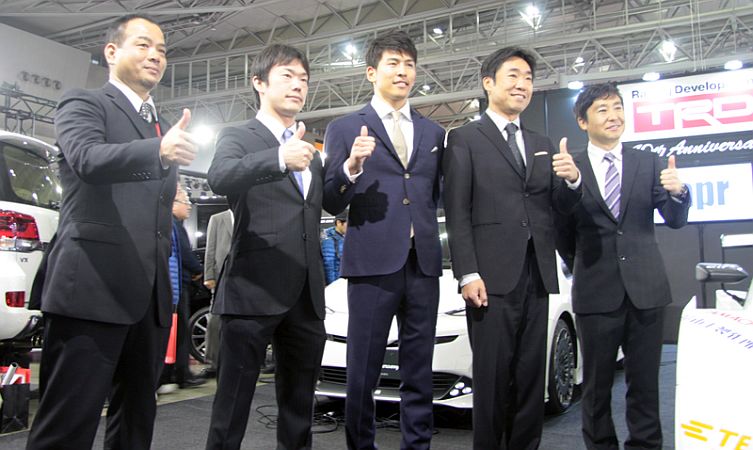 Commenting on his time racing the outgoing GT300 Prius, Koki Saga said: "The hybrid system reached a certain maturity with the previous model and now we have the new model, which has [become the] strongest machine APR have ever had. We won twice last year… so our goal this year is to win three times and get the championship."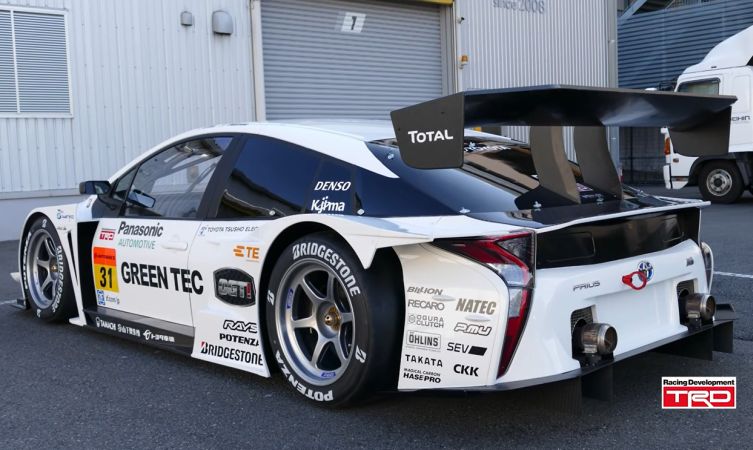 Learn more: History of the Toyota Prius
Learn more: What is Toyota's latest hybrid vehicle?
Learn more: Important diary dates for 2016