In 1992, Toyota invented the compact SUV when it released the RAV4. Now, a new model joins the range: the RAV4 Hybrid.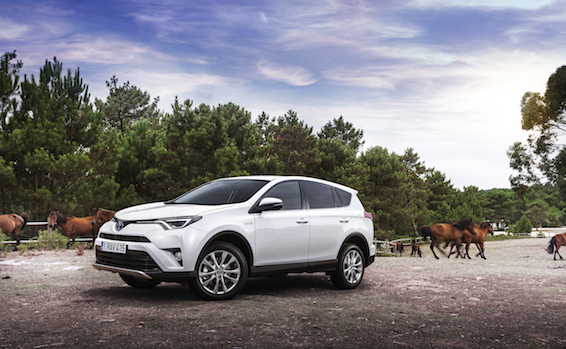 It was launched at the 2015 Frankfurt motor show, and will be on sale in the UK in 2016 and join the 8 million hybrid cars Toyota has sold worldwide since 1997.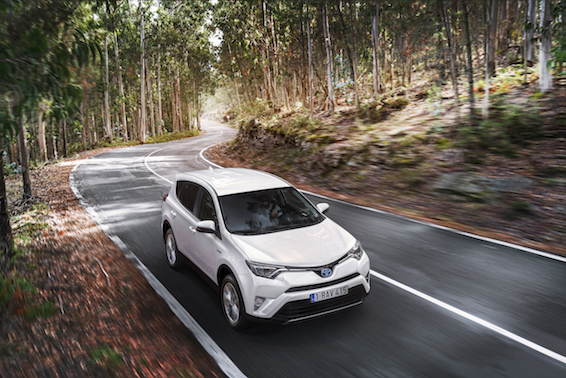 It has an updated design, and new colour choices – metallic blue and dark red shades will now be offered alongside seven other finishes.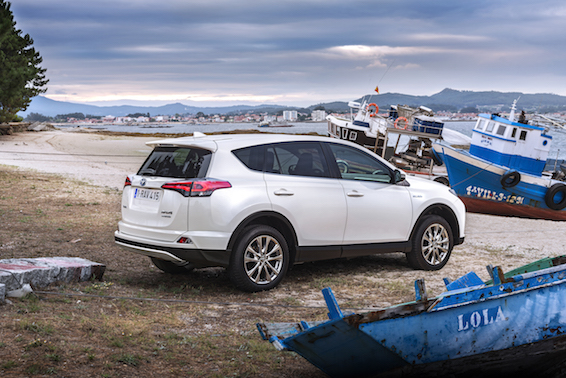 The RAV4 Hybrid is available with two-wheel-drive, or clever E-four all-wheel-drive.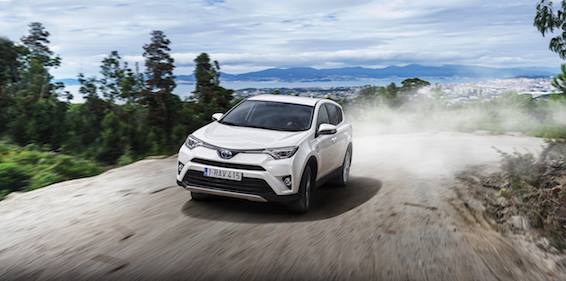 E-four all-wheel-drive uses a second electric motor mounted directly between the rear wheels, saving weight compared with a traditional all-wheel drive.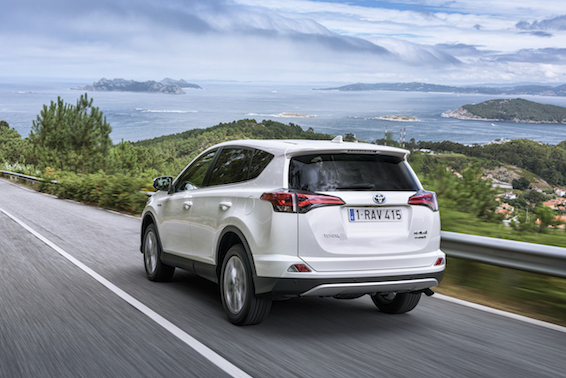 Thanks to the extra traction provided by E-four, the all-wheel-drive model can tow up to 1,650kg, one of the highest towing capacities of any hybrid vehicle.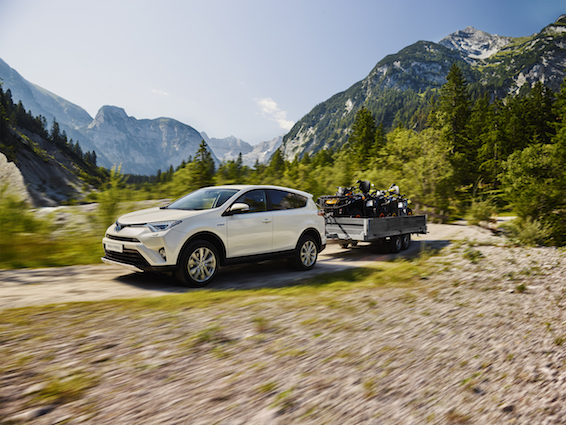 Electric motors in the RAV4 Hybrid act like generators when the car is braking or slowing down, recovering energy to the battery and saving fuel.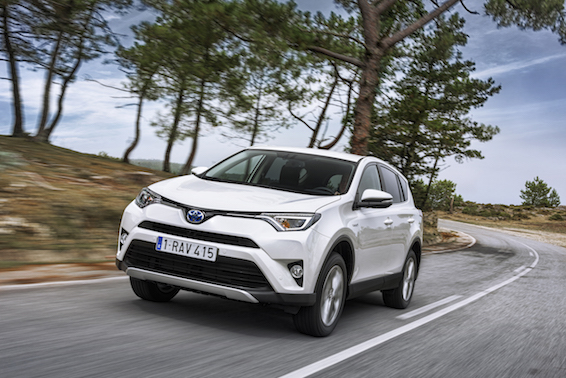 Speaking of fuel, the RAV4 Hybrid achieves a class-leading economy figure of 57.5mpg. Official CO2 emissions are 115g/km (subject to homologation).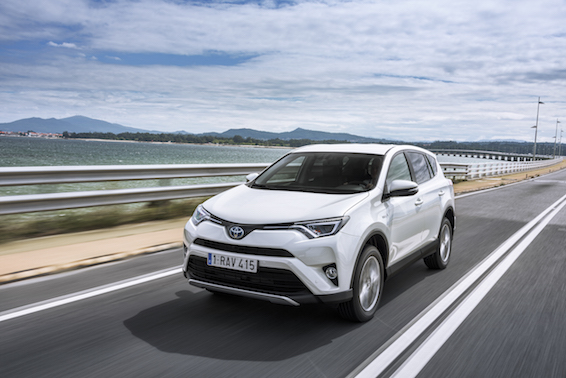 The RAV4 will also be available with updated 2.0-litre petrol engine or a new 2.0-litre diesel.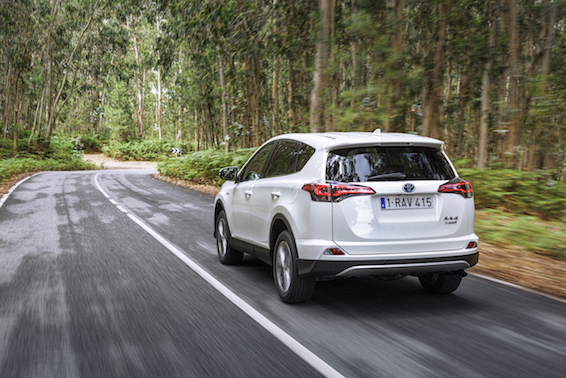 Whichever version you opt for, the 2016 RAV4 has a refreshed interior. Most version will be available with Toyota Safety Sense technology too.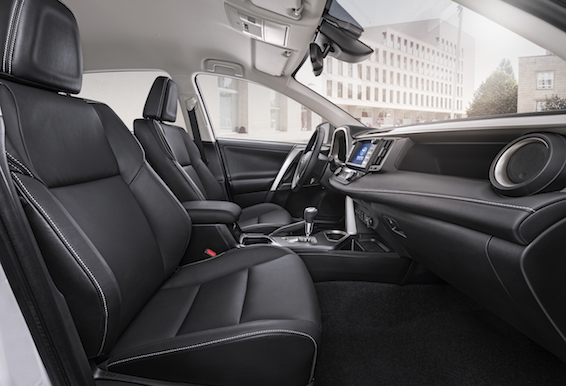 And like every RAV4, it has bags of storage space and comfortable seating for five people.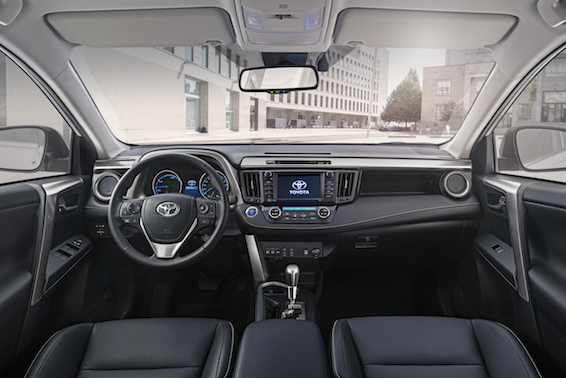 A new 4.2-inch colour multi-information display in the instrument binnacle offers the driver information including navigation instructions, energy usage, vehicle information and customisation options. It's all coordinated with the central Toyota Touch 2 display.

Prices and final UK specifications will be announced in the next few months.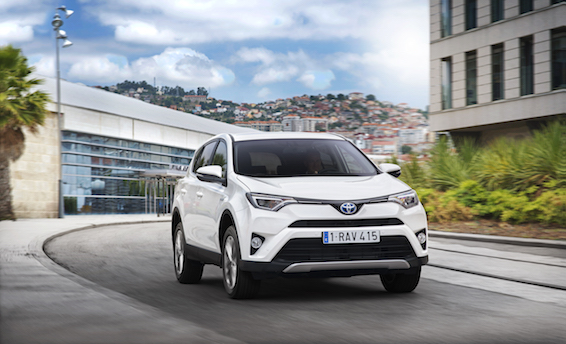 So whether you drive in town, or like to venture further afield, the Toyota RAV4 makes perfect sense for you and your family. Find out more on the toyota.co.uk website.