The Toyota Hilux is renowned as a working vehicle with immense off-road capabilities. However, a small proportion of owners have suggested that a factor which limits the model's effectiveness off the beaten track is its standard-issue tyres, which are primarily designed for road use.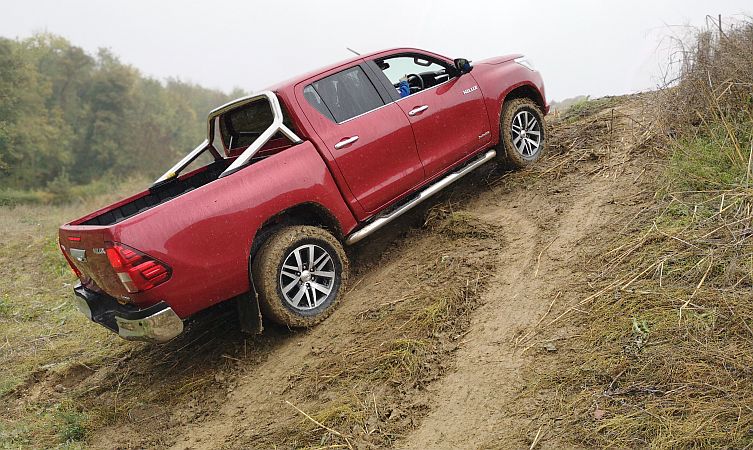 While road-specification tyres are a perfect fit for the majority of Hilux owners, we realise that others regularly venture off-road and therefore require a more aggressively treaded all-terrain tyre. What are the benefits of such a tyre when driving off-road, and are they really as suitable for all terrains as their name suggests?
To find out, we joined an event hosted by manufacturer General Tire and Surrey-based supplier AJS Tyres in a Hilux Invincible Double Cab equipped with General's new Grabber AT3 all-terrain tyre. Driving duties were handled by former British off-road champion Andy Sargeant (below).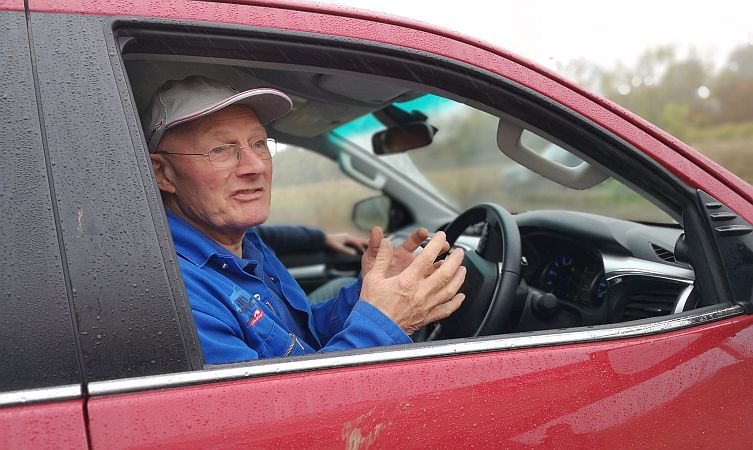 All-terrain tyres: off-road testing
The purpose of the event was to understand the new technologies behind a sample all-terrain tyre and learn through practical demonstrations how it can enhance the capabilities of Hilux in demanding off-road conditions.
Conditions were adverse to say the least, with an overnight downpour soaking the venue's clay-rich soil into a claggy yet super-slippery challenge. The tread of a road tyre would have immediately filled up in these circumstances and offered little grip, even with the Hilux's sophisticated four-wheel drive system directing the torque.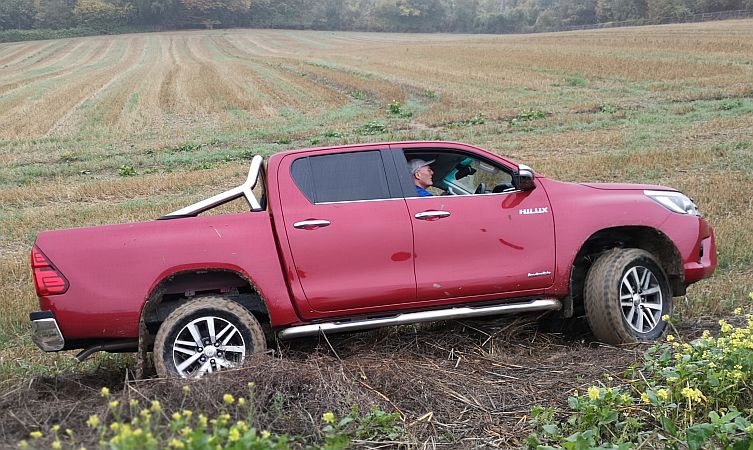 Yet the open tread shoulder of the sample all-terrain tyre meant the wheel was able to self-clean as it rotated, clearing the way for the traction pockets and numerous biting edges of the multi-angled sipes to claw the surface and find grip. The level of forward and lateral grip offered by these tyres exceeded expectations, with many comparing them favourably with mud terrain tyres. There was no concern among the group that the Hilux would become stranded.
All-terrain tyres: on-road driving
The greatest compliment you can pay an all-terrain tyre is that you are unaware of its existence when driving on the road. Thanks to careful tread block orientation and high-silica rubber compounds, some of the latest options have noise and adhesion characteristics that are comparable to those of road-focused counterparts. Additional benefits of all-terrain tyres are a deeper tread depth for improved longevity and all-season specification.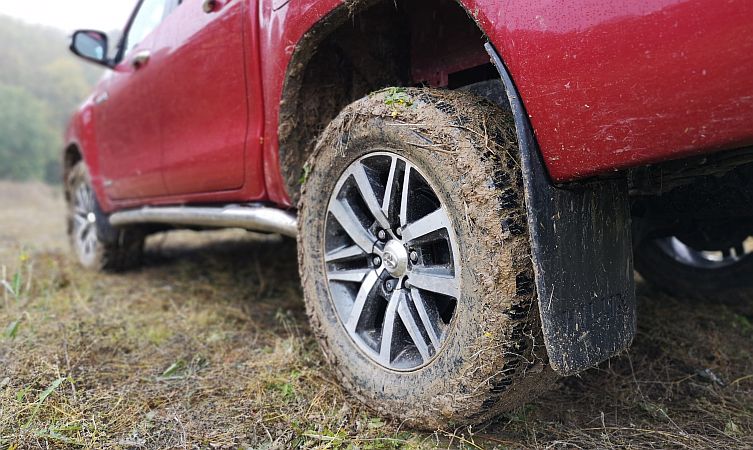 All-terrain tyres: the effect of regulations
Each new tyre sold in the European Union since November 2012 has to display a clear tyre efficiency label. The purpose of this is to allow customers to choose replacement tyres based on the following important safety and environmental criteria: rolling resistance/fuel efficiency, wet grip/braking performance, and noise emission/exterior noise.
In November 2016, the decibel limit that could be legally produced by a rolling tyre was halved. From that point on, manufacturers were only allowed to make tyres that displayed just one or two sound wave bars on the official EU tyre label. This change had serious repercussions on the all-terrain market, as the more aggressive tread pattern of these tyres usually makes them noisier than the road-focused summer tyres fitted to most vehicles in the UK.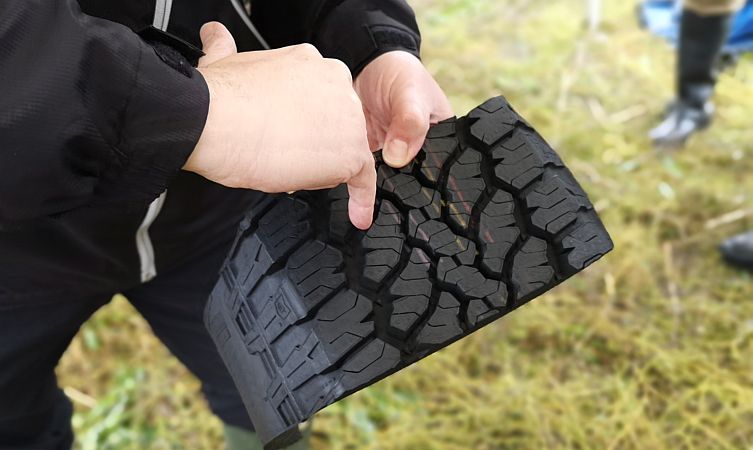 The challenge for tyre manufacturers has therefore been to create new compounds and designs that balance the performance requirements of both on-and off-road users. It is a situation that has led to a number of welcome developments in all-terrain tyre technologies – to the point where some of the latest models are seen as the perfect option for all terrains and all seasons.
All-terrain tyres: what to look for
All-terrain tyres must display the same legal labelling as road tyres, which provides a level playing field from which to judge their performance in the three categories mentioned above.
It's important to bear in mind that just as you cannot expect a road tyre to be the most proficient option when driving off-road, you should not expect an all-terrain tyre to be the most fuel-efficient option in normal road use. However, thanks to the application of new compounds and tread designs, the gap in efficiency between all-terrain and road tyres has narrowed significantly.
Every all-terrain tyre will offer mud and snow capabilities (displayed by M+S lettering on the side wall) but not all carry the three-peak snowflake symbol, which shows that it has the enhanced traction of a full winter tyre. In choosing an all-terrain tyre that displays all three certifications, your vehicle will have a footprint that is truly suitable for all terrains and all seasons.
Read more: Should you fit winter tyres in cold weather?
Read more: Limited-edition Hilux marks 50 years of Toyota's invincible pick-up