When we offered you the chance to be among the first people to drive the Toyota GT86 in the UK, we were inundated with responses.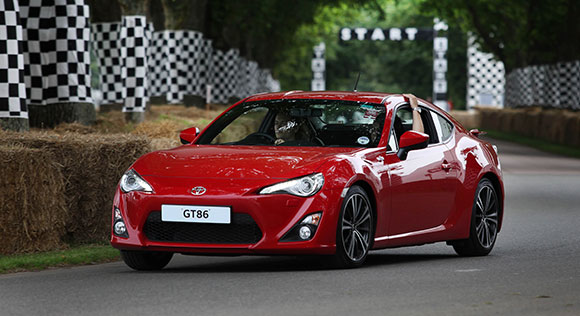 Today, the 86 lucky winning drivers finally got their chance to get behind the wheel of our new sports car at the Goodwood Festival of Speed and drive up the famous hill.
Here's what they thought after driving the car…
"Excellent. I knew it was meant to be driver-focused but it really surprised me – I really enjoyed it."
Matthew Hogg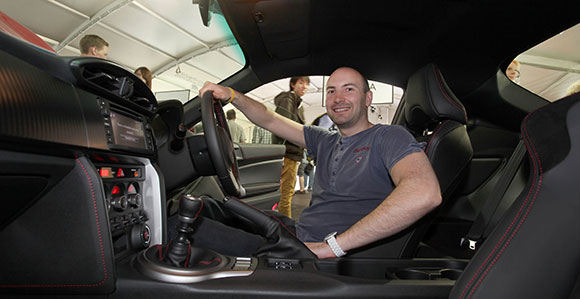 "It's very nice, I'm impressed. The handling and the power really felt good. I've had three Celicas and a twin-turbo Supra and I'm ever so tempted by the GT86 now." Michael Pollitt
"It's very good, the handling is better than I expected and it's responsive. You can make it do exactly what you want on the road. Let's just say, I'm interested." Nicholas Cheung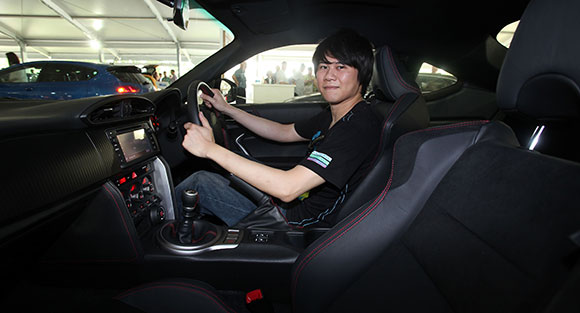 "It's really smooth and easy to control, but a lot of fun as well. I enjoyed it a lot. The sound is really good. We're really interested in the car." Melyssa Le
"I like how you feel what is going on on the road – there's a lot of feedback it really handles perfectly. The engine and the sound are great. It's got plenty of power and it pulls through the rev range. It's a fantastic car. If I had the cash right now I'd ask to take one home." Denis Izotov
"It's brilliant. You can really rev the engine and it's light, nimble, turns in well and it's just lots of fun. I own a Nissan GT-R, which is a lot more powerful but you have to be cautious when driving it. You can push the GT86 a lot harder and still have fun." Russell Pinsent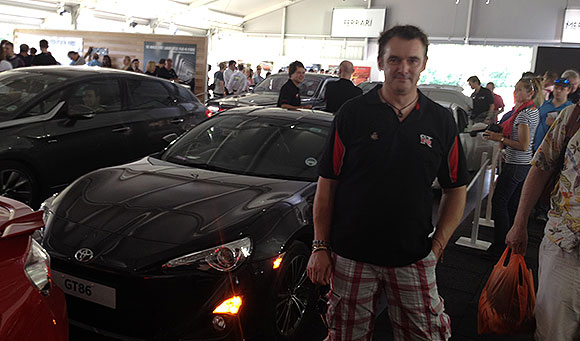 "I've got a GT86 on order, but this is the first time I've driven one outside of playing Gran Turismo on the Playstation, so it's interesting to see the real thing. It's great to drive, particularly if you rev it. I can't wait to get mine now!" Jon Burrell
"It's very good. I thought it would be more expensive to be honest. The build quality is really good and I think a lot of people will like it. It's a worthy successor to the Supra and I'd certainly consider getting one myself." Kev Longhurst
"It's great fun, nice and zippy and I really love the noise." Karen Brewster
"It was absolutely awesome, a beautiful car. I got to put my foot down a fair bit up the hill. The automatic gearbox was a lot better than I thought it would be. The brakes are amazing, it was light and nimble so it's just fun to drive really. I'm looking to buy a second car and it's definitely on my shortlist." Greg Gillaspy
"It was brilliant. I read the reviews, which were very good, but I'm convinced now – I want one. Its really light and responsive and a lot of fun to drive." Keiron Dennie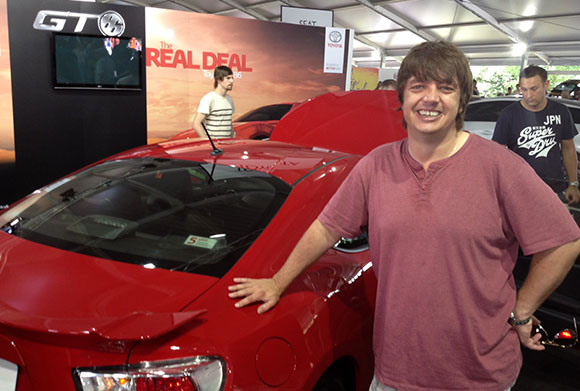 "It's the first paddle shift car I've driven and it was really nice to drive. Everything like the seat, pedals and steering wheel are really well-positioned and you can fit in snugly." Neil Gilbert
To find out more about the new Toyota GT86, visit Toyota.co.uk/gt86.
For all the action from Toyota at the 2012 Goodwood Festival of Speed, click here, or visit our Facebook gallery for more photos from the event.