Since its launch in 2005, the Toyota Aygo has been widely regarded as our most accessible car. Affordable to buy and frugal to run, it meets the demands of urban and suburban life with a fun, youthful character. These qualities remain core strengths of the new Aygo X, enhanced further with crossover styling that stands out within the segment. But have such changes affected the model's affordability in other areas, such as the cost of Aygo X insurance?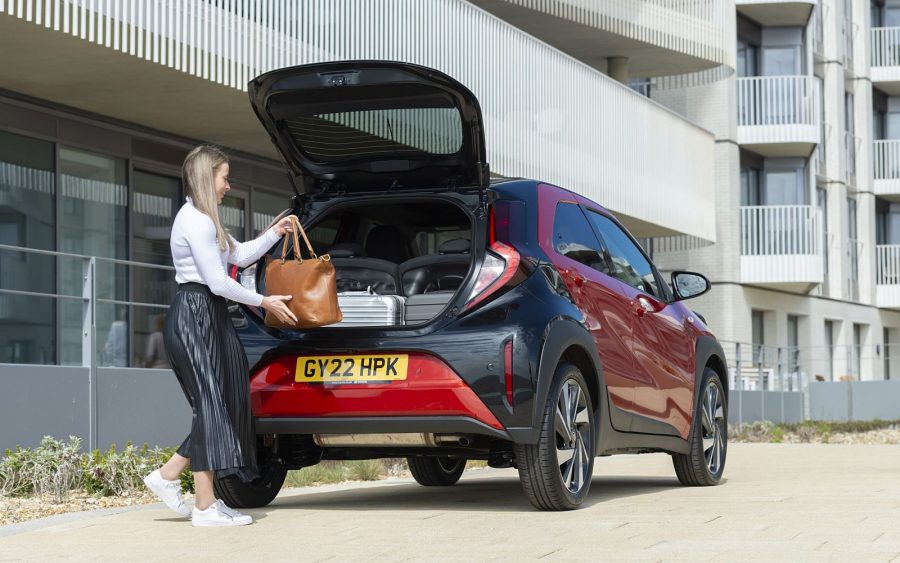 Aygo X insurance: What can Toyota offer me?
Toyota Insurance Services can offer you a complimentary free drive home cover, getting you behind the wheel as soon as you pick up your new Aygo X from your dedicated Toyota Centre.
Our annual cover is one of the most comprehensive levels of cover on the market, designed to give you total peace of mind when driving your Aygo X. Our Insurance is rated Defaqto 5* meaning that it provides one of the highest quality offerings available. This rating is based purely on the features, benefits and terms of our insurance product itself.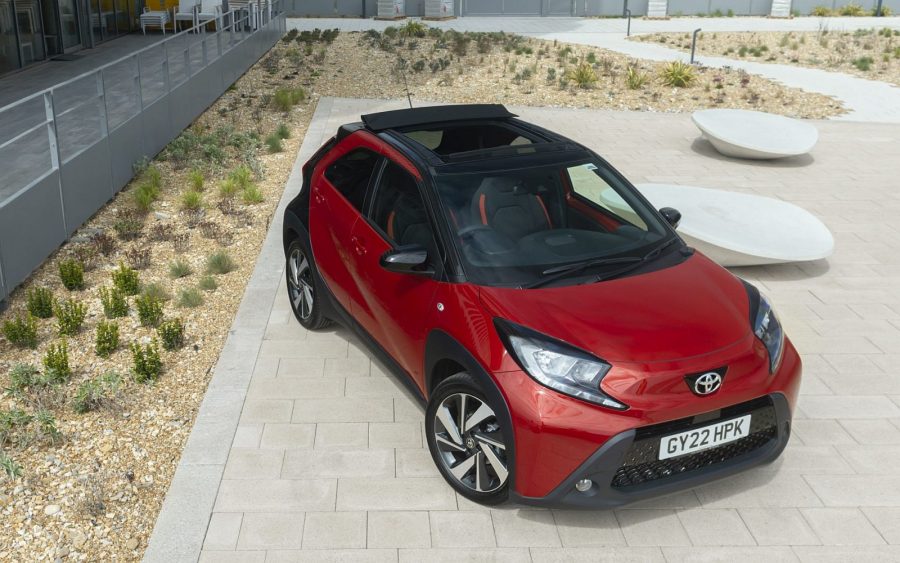 Aygo X insurance: official group ratings
Depending on grade and transmission choice, the new Toyota Aygo X has been given an insurance group rating of five, six or seven out of 50. The specific insurance group for each model is itemised below.
| | | |
| --- | --- | --- |
| MODEL | TRANSMISSION | INSURANCE GROUP |
| Aygo X Pure | Manual | 5 |
| Aygo X Pure | Automatic | 6 |
| Aygo X Edge | Manual | 6 |
| Aygo X Edge | Automatic | 6 |
| Aygo X Exclusive | Manual | 7 |
| Aygo X Exclusive | Automatic | 7 |
| Aygo X Limited Edition | Manual | 7 |
| Aygo X Limited Edition | Automatic | 7 |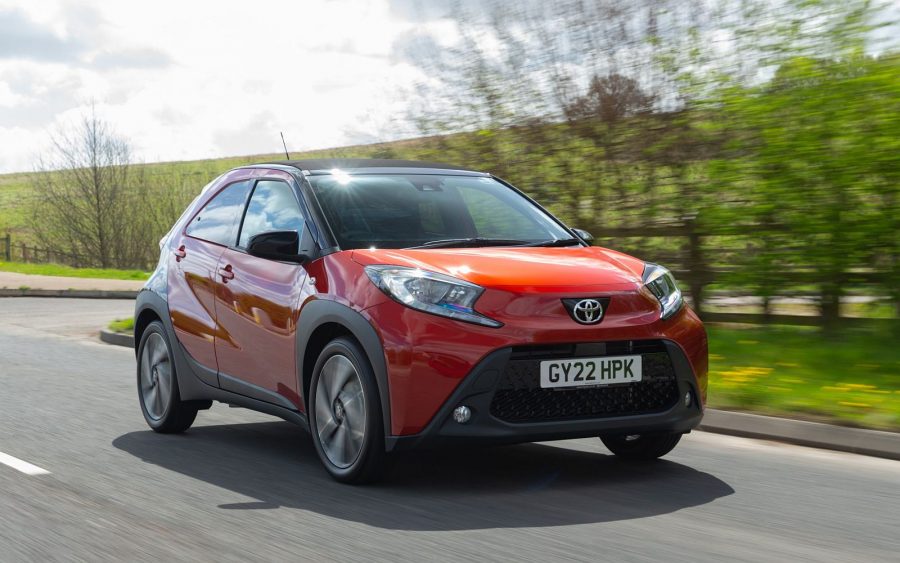 How do car insurance groups work?
Insurance group ratings were first introduced in the 1970s to help consumers get a basic understanding of the relative cost of an insurance premium for any specific vehicle. These numbers are applied based on repair or replacement costs, the level of passive and active safety equipment, as well as the statistical likelihood of each vehicle being involved in an accident based on its power and performance. Essentially, the higher the number, the more expensive that vehicle is to insure.
Today, the number rating for insurance groups extends from a minimum of one to a maximum of 50. These insurance groups are decided by the Group Rating panel, which is an adjudicating body administered by Thatcham Research. Its members include the likes of the Association of British Insurers and Lloyds Market Association.
What else can affect your insurance premium?
Insurance providers take a wide range of additional factors into account when calculating the cost of your premium. They will ask multiple questions about you, your driving history, occupation, where you live and how you plan to use your car. This information will help them calculate your individual risk and therefore provide a figure for your insurance premium.
Learn more: Aygo X media reviews