If cars had the ability to talk, what sort of stories could they tell? We suggest this incredibly rare, right-hand drive HJ45 Toyota Land Cruiser has more than a few amazing tales to tell; and from the looks of its immaculately restored condition, is ready to continue forging memories long into the future in the hands of a new owner.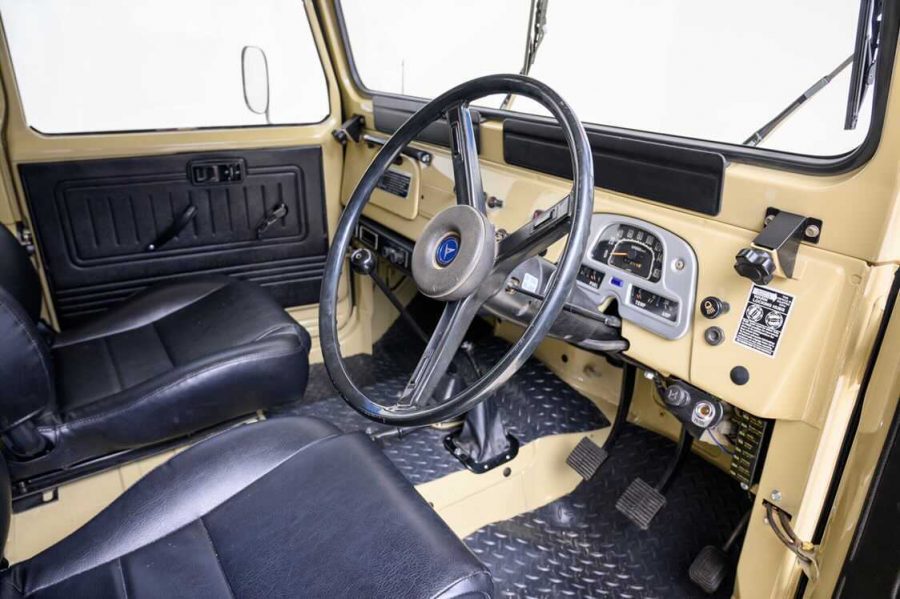 That's right because Land Cruiser enthusiasts will be delighted to know that this 1980 'Troopy' is about to go on sale with Historics Auctioneers. It is being offered at a guide price of £40-50,000, which, although equivalent to the cost of a 2021 Land Cruiser, represents something of a bargain considering the vehicle's as-new condition and the fact that 40-series Land Cruiser models are now the most collectible Japanese cars in the classic car market.
Comprehensive details about the HJ45 Land Cruiser and a broad selection of images can be found via this link. But we've been able to make contact with the current owner and discover intriguing extra details about its past history and life spent in at least three continents of the world over the past 40 years.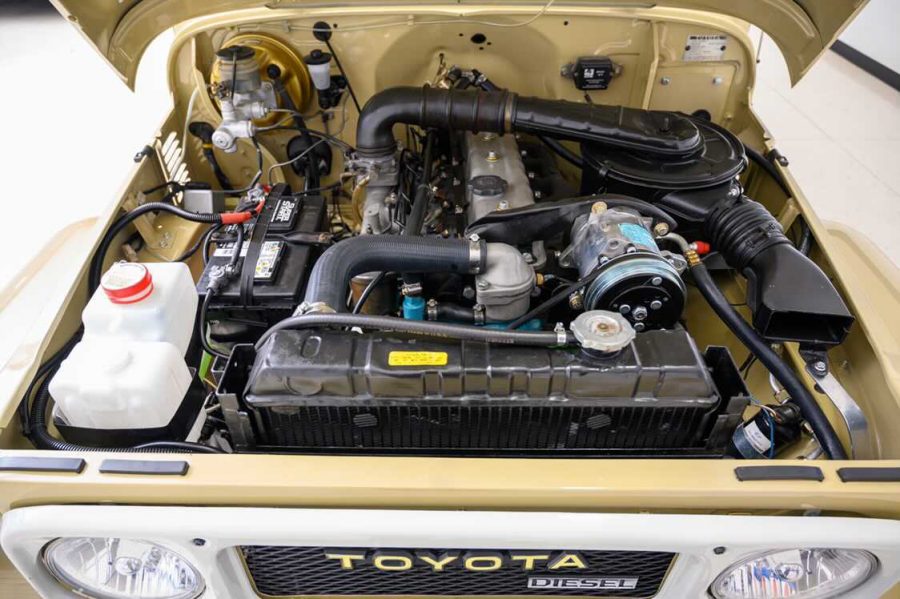 Evidence suggests that this Dune Beige troop carrier started life with the Australian Federal Police, where its 13-seat layout, sturdy construction and go-anywhere ability were put to use transporting rapid response teams to help quell riots. It is not known how long the Land Cruiser remained in police custody but in 2014 the story took an altogether different route.
It was in that year the HJ45 Land Cruiser was exported halfway across the world to Florida, USA. Soon afterwards it was transported north into the state of Georgia where it was treated to a three-year, no-expense-spared restoration with Blalock Customs, a company with an excellent reputation for full body transformations. The workmanship and attention to originality is certainly of the highest order, with the only deviation from standard being the change from foldaway jump seats to fixed, forward-facing bench seats.
Having invested more than $60,000 and 750 hours in its restoration, we have a suspicion that the financial burden of such painstaking work had stretched the owner's sentimental attachment a little too far. So the Land Cruiser was offered for sale, at which point it came to the attention of its current owner who saw the potential of its right-hand-drive layout within the classic craving UK market.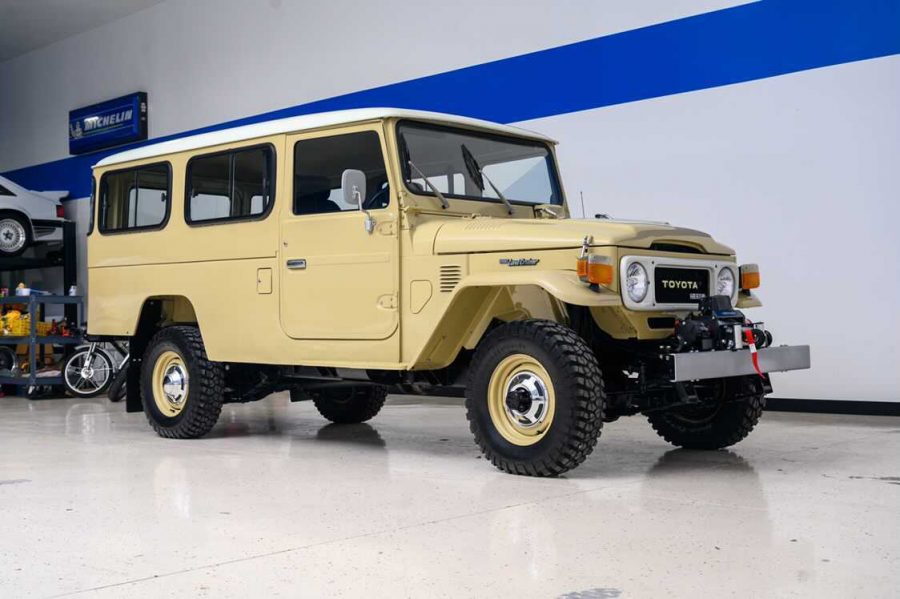 Now ready to be registered and taxed for a new lease of life in the UK in the care of the successful bidder, this 41-year-old HJ45 Land Cruiser is believed to be the only one of its kind on these shores. It is also classified as a historic vehicle, which means it is exempt from congestion and emission charges. And what's more, it will never need to be subjected to the random prodding of an MoT tester's screwdriver. Not that its structural integrity is in question, of course. Have you seen how pristine it is underneath?
UPDATE (19/7/21): The Land Cruiser did not meet its undisclosed reserve price at the auction and is yet to find a UK owner. All interested parties may contact the seller directly: masoodnasir@icloud.com
Learn more: History of the Toyota Land Cruiser