It's been a tough few weeks for the Toyota Avensis-driving privateers Frank Wrathall Jnr and Tony Hughes, and for their teams, as they prepare to join the Dunlop MSA British Touring Car Championship, but Round 1 qualifying day at Brands Hatch saw both overcome a host of minor problems to claim their places on the grid.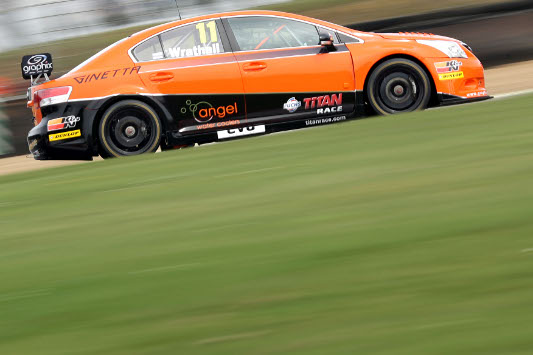 Wrathall and the Dynojet Racing team had a mountain to climb even to make it to Brands Hatch for the championship's opening event. Their Avensis, with its all-new Toyota engine, was fired into life for the first time only two days before the meeting, and attempts to bed the car in were hampered by a variety of new-car teething problems.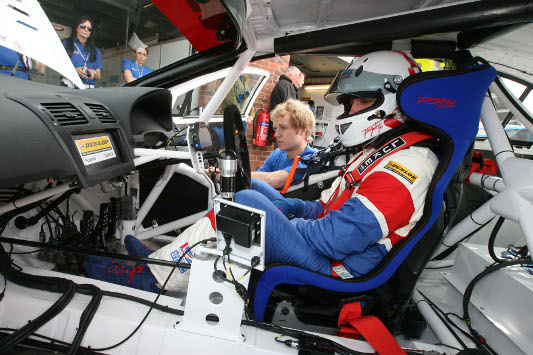 Those issues continued into the Brands free practice and qualifying sessions, with 24-year-old Frank able to complete only 18 laps of timed running. Nonetheless he will start round one from 20th on the grid, one slot ahead of the Hughes Motorsport/Speedworks Toyota of Hughes. Frank's best lap of the Kent track was 51.449s and Tony's 51.736s. Pole position went to the Honda of Matt Neal with 48.210s.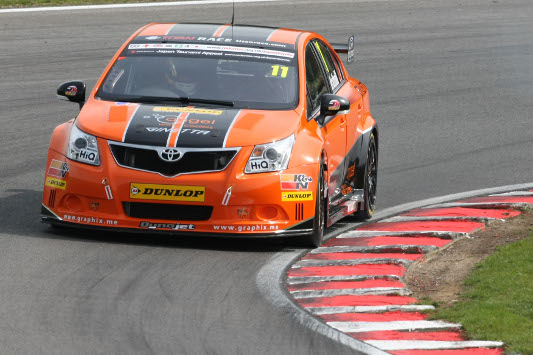 It was with a mixture of relief and pleasure that Wrathall reflected on his qualifying performance: "It was good," said the Lancashire-based driver, "and I really enjoyed it. Given that we were running with the power turned well down so as not to stress the engine, which is completely new, I managed to get in a couple of really good laps that I am well pleased with. I think it has shown the potential of the car – the brakes aren't even properly bedded-in yet.
"The plan for race day is to treat it as a test session, and then see where we go from there. If I complete the first race, it will be the longest time I have ever spent at the wheel of the Toyota."
There were smiles also from Hughes, who completed a total of more than 40 laps in the Speedworks car. "There are still some niggles to sort," said the Stockport driver, "but we have made big strides today. I started the day with a braking problem and we seem to have cured that, but there are still issues with the power steering system which are losing me time. But the car feels great, looks superb and I am delighted to be here, ready to start my first race in a front-wheel-drive car."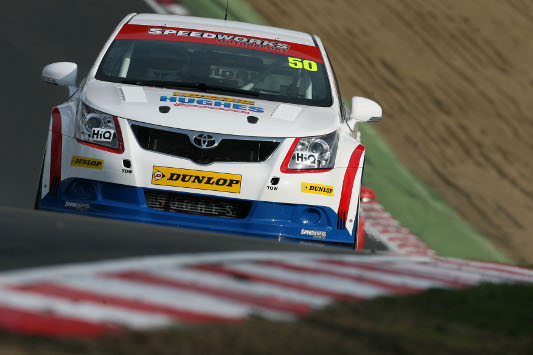 Not only are both teams and their cars completely new to the BTCC, but so are the drivers, both of whom step up to the BTCC from Ginetta sports car racing. Wrathall was the 2010 Ginetta G50 Cup Champion. Their Toyotas are the first to be built to the BTCC's 'Next Generation Touring Car' rules, and are based on bodyshells from Toyota's Burnaston plant.
The Toyota privateers, Frank Wrathall and Tony Hughes, are backing the British Red Cross Japan Tsunami Appeal by carrying logos on their cars. Donations can be made at www.redcross.org.uk/japantoyota