With pre-season testing for the Dunlop MSA British Touring Car Championship about to get underway, we caught up with the latest recruit to the ranks of the Toyota Avensis-driving independent competitors, Dave Newsham.
Dave, 45, will be behind the wheel of a Speedworks Motorsport-prepared Toyota for 2013, having cut his BTCC teeth in a variety of chassis since his series debut in 2011. Last year he claimed his first touring car victories, winning at Snetterton and Knockhill on his way to championship ninth with a Team ES Racing Vauxhall S2000 car.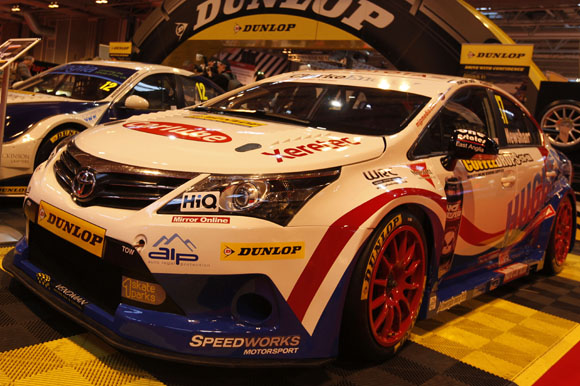 Inverness-based Newsham, 45, will race in the colours of Hughes Safety Showers with additional backing from No Fear Extreme Energy and Newsham's own vending services company, Coffeedrops. His other sponsors are Clarke Energy, Highnet Telecoms, Insurance Direct, Alps, Vendman and One Estates.
Of all the teams, cars and drivers open to you, why have you opted for a Speedworks Motorsport Toyota Avensis for the coming season?
Speedworks was the first team to move to the 'Next Generation Touring Car' with the Avensis, and Christian Dick and his crew have a lot of experience of the car. I have talked to them for the last two years, and they really wanted me on board, but we weren't able to sort out the finances. But now Tony Hughes, who raced a Speedworks Avensis in 2011 and '12, has effectively donated his car and he's put some money behind it as well, so it's a fantastic deal for me.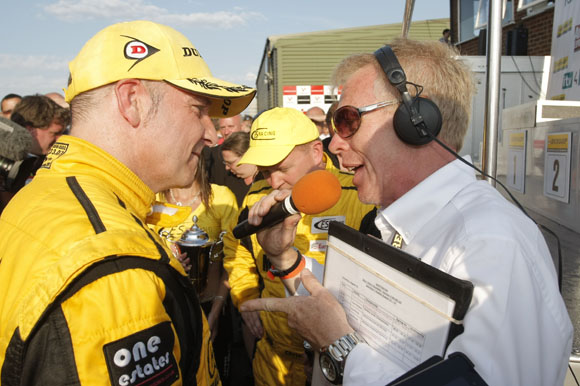 This is the third evolution of the Toyota, and although it will look very similar to Tony's it's a new shell, effectively a brand new car, that I will be driving this year. It will be lighter, with better weight distribution, and it should be a step forward from last year's car. For me, of all the available cars and drives out there, it was an absolute no-brainer to choose the Speedworks Toyota.
I've yet really to find out what the Avensis is capable of, because my experience is limited to a test at Donington Park at the end of last year, when the track was so cold that the car was trying to swap ends on me every corner.
You scored your first two BTCC race wins in 2012, your second season in the championship. How big a deal was that for you?
It was massive. I was with a very small, inexperienced team and on an unbelievably tight budget. To get our first podium finishes was incredible. To go on to win two races was even more incredible, given the budget we had and the age of the car. I am most proud of my win at Knockhill; it was my home event, and although my first win at Snetterton will always be special, we were on maximum turbo boost there and quick in a straight line. For Knockhill our boost was reduced as a result of our pace at Snetterton, and we were 11th quickest through both speed traps. We got that win on pure pace without any help from the regulations. That's very satisfying…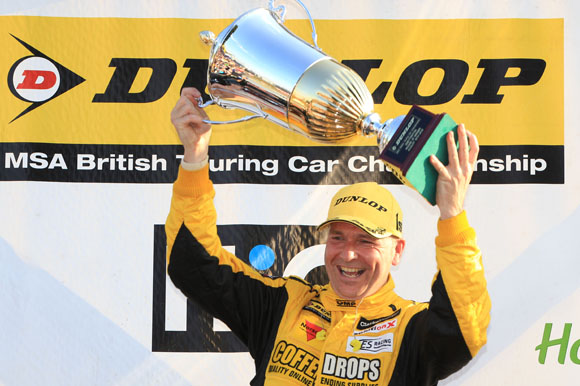 Do those wins reduce or increase the pressure on you to win again?
It changed my mindset a bit. Once you have won, you know that you can do it again and each race after that you are going out to try to win, and you are disappointed if you don't make it on to the podium. And that's a good feeling to have. Before my wins, it was a case of "oh, I've beaten Matt Neal" or "I'm within two tenths of Plato" but now, I know that I can go out there and beat these guys. I enjoy winning, and if there's a win on the cards then I want it…
Are you setting yourself any targets for the coming season?
Yes, I am setting personal targets and I know that Speedworks is also. We want to win the Independents championship, and that will mean beating the likes of West Surrey Racing and Motorbase. We will have to be beating those guys regularly to do that. Another personal target is to go into the final round with a shot of winning the overall championship. I know that TOCA want as many people into that final round with a chance of winning, and while it might be an outside bet for me actually to win it, I want to be in there and fighting for it.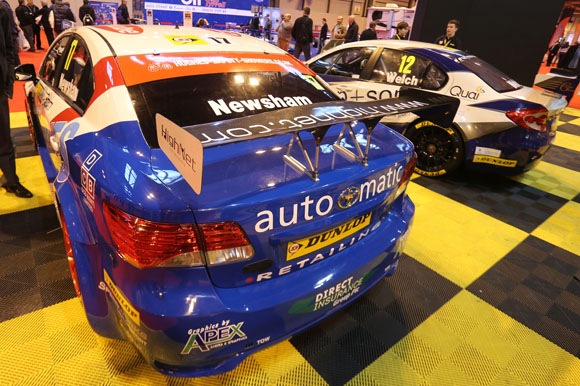 Who do you expect to be fighting against, and which drivers do you respect most?
I want to be fighting for wins every time I go out there. We all have the NGTC package, I know that I have a good team and I know that the Toyota is going to be good. We want to be going out there and trying to win as often as we can. There are guys out there who have been around a long time – Matt Neal, Jason Plato, Gordon Shedden – and they are very quick, world-class drivers. These are the guys you need to beat, and if you are doing so, then you are doing well.
What do you think of the introduction of the rule which says you must use "soft" tyres in one of the weekend's three races?
It's interesting, and I don't know how it will pan out. I don't know how hard or soft these tyres will be – hopefully they will give us some to test. It could be quite fun! Maybe with the soft tyre it will be a case of having to relearn the art of using your tyres carefully, and I like that idea. I think I can be quite good at that.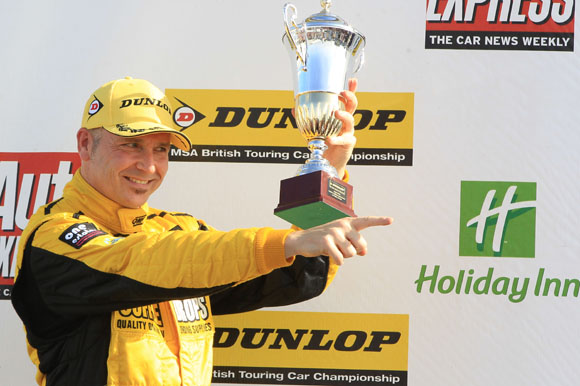 What about the new threat of a grid-drop penalty if you get "three strikes" against you for poor driving? And how many times were you reprimanded last year?
I failed to finish three or four races last year because other people fired me off, so if this helps get the number of accidents down then it will be great. I was reprimanded just the once last year; at Oulton, when I had a puncture, stopped to put a new tyre on, went back out and then, through the hairpin, locked up and careered into the back of another car. I hadn't anticipated the tyre not being up to temperature. Right enough, I should have been reprimanded.
Have you always wanted to race in the BTCC?
It's always been a dream and I am still living that dream, pinching myself occasionally. I was a fan: I used to go to Knockhill to watch the touring cars every year. I never thought that one day I'd be out there myself. It's been my goal since I got into car racing, and there has been a lot of financial sacrifice to get to this point. But you only live once.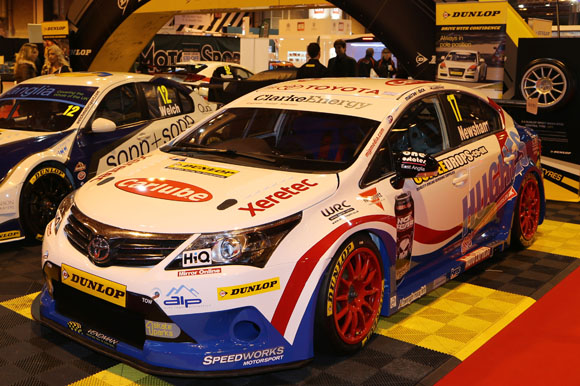 Where do you hope to be in five years?
I'll be 50 then, and I'd like still to be in the BTCC. I've no ambition really to go anywhere else. I'm more than happy where I am. Matt Neal and Jason Plato were both racing in touring cars before I had even raced a car of any type, and they are still there… Why not?
The opening rounds of the Dunlop MSA British Touring Car Championship are scheduled for Brands Hatch in Kent on Easter Sunday, 31 March.