A zero-emission fleet of 500 hydrogen-powered Toyota Mirai saloons will operate as official transport throughout next year's Olympic and Paralympic Games.
As the worldwide mobility partner of the Olympic and Paralympic Games, Toyota is committed to providing sustainable mobility solutions to help build a decarbonised and inclusive society. It shares these objectives with Paris 2024, which aims to halve the carbon emissions of next year's Games compared to London 2012 and Rio 2016.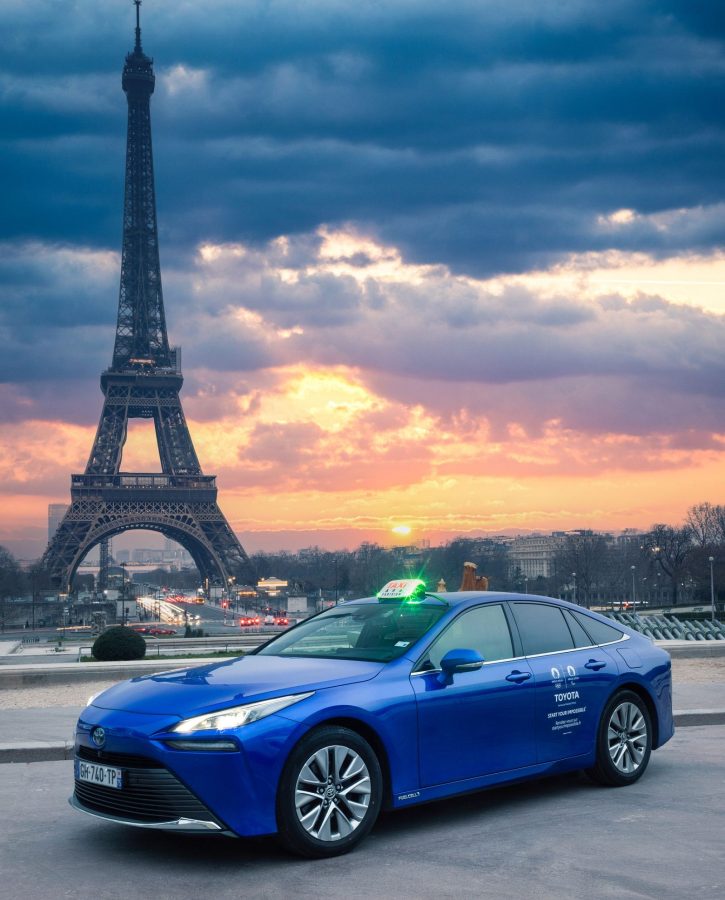 Cédric Borremans, head of the Olympic and Paralympic division of Toyota Motor Europe, commented: "Toyota is preparing to show its innovative capabilities in the development of hydrogen-powered mobility solutions. This commitment, together with other products, will be demonstrated through the Mirai. We have a shared ambition with the organising committee to reduce the environmental impact of the Games as much as possible through a 100% electrified passenger car fleet."
Tony Estanguet, president of Paris 2024 commented: "Organising an exemplary and more environmentally responsible Games is one of the objectives we have set ourselves. We are delighted that Toyota… is helping us take another step in this direction with the Mirai fuel cell powered vehicles that will be part of the official Games fleet."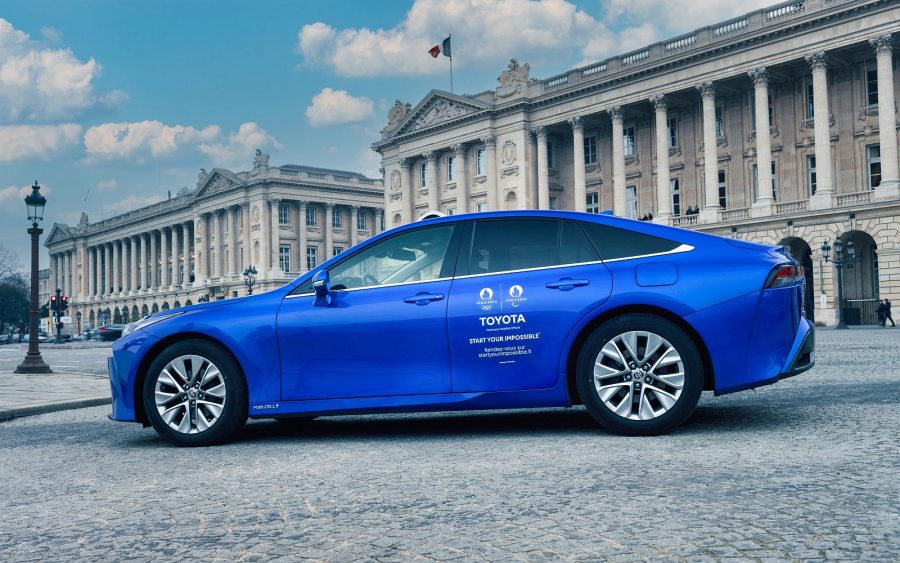 Toyota believes in a multi-path approach to low-emission and zero-emission mobility, achieved through a diverse range of battery electric, fuel cell electric, hybrid and plug-in hybrid vehicles to suit each individual's needs. The Toyota Mirai uses a hydrogen fuel cell to combine the advantages of electric mobility with comfort, autonomy, and rapid recharging. The fleet for Paris 2024 will be refuelled with hydrogen from renewable sources provided by Air Liquide, itself a supporter of next year's games.
Paris 2024: dates for your diary
The 2024 Olympic Games will take place in Paris, France from 26 July to 11 August. The 2024 Paralympic Games will also take place in Paris, France, but from 28 August to 8 September.