It's late Sunday afternoon on one of the warmest spring days of the year. The ground looks dry and is already beginning to crack. Songbirds and bees compete for attention as the low sun gently warms thousands of blossoming apple trees on a south-facing hillside in the heart of Kent.
But with unseasonably low temperatures in the overnight weather forecast, the race is on to protect a 75-acre orchard from frost damage. One way to do this is to make sure the grass between each row of trees is kept short. This helps to increase airflow and reduces the chance of cold air settling.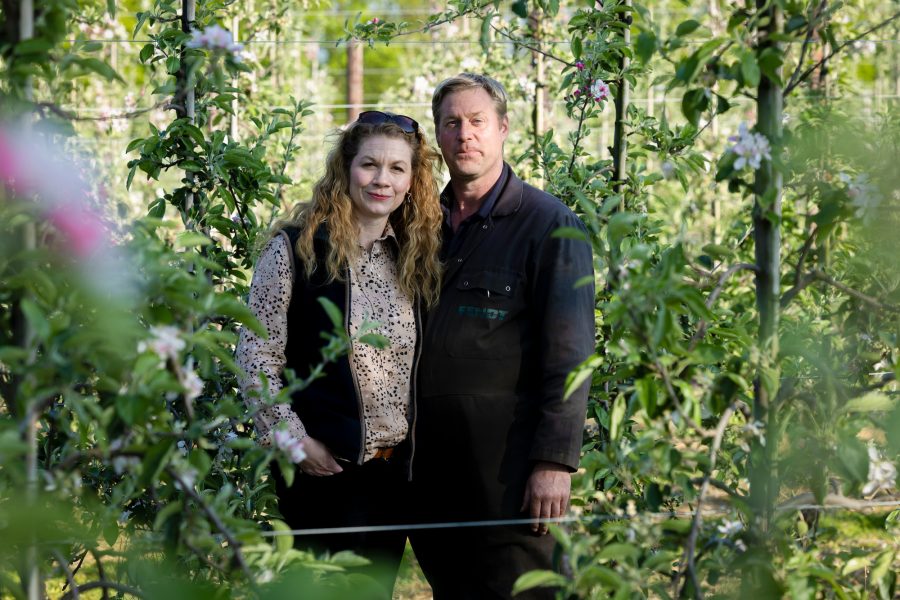 Claire Seymour, 43, gently edges her Toyota Hilux between a row of trees at Tubslake Farm, near Hawkhurst in Kent. Her pick-up's white paintwork and red signwriting match the flowering pink and white Braeburn apple blossom. Her husband, Steve Bowles, also 43, then sets about unloading a large green Fendt 209V tractor from an enormous six-wheeled flat-bed trailer behind the Toyota. He starts up the brand new tractor and then begins to set up and test the Fisher variable-width mower before handing it over to its new owner for an evening of urgent grass cutting.
Claire is managing director of NP Seymour Ltd, an engineering and agricultural machinery dealer set up by her family in 1974. Based in nearby Cranbrook, the company supplies and makes equipment for orchards, vineyards and fruit growers across the UK.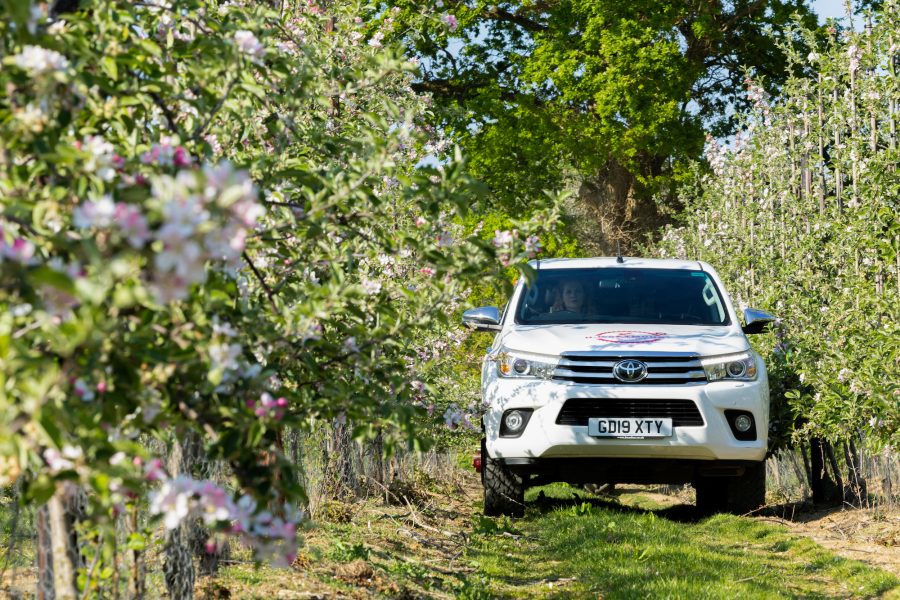 "We've had other pick-ups in the past but I was impressed with the comfort of the Hilux. We bought it from Beadles Toyota, Medway, in the spring of 2019.
"It's the Invincible model and is fitted with off-road tyres and a Truckman top on the back. We use it all the time for customer deliveries all over the UK, visiting growers and going to shows. The 3.5-tonne towing capacity is really important to us as lots of our kit is very heavy," explained Claire.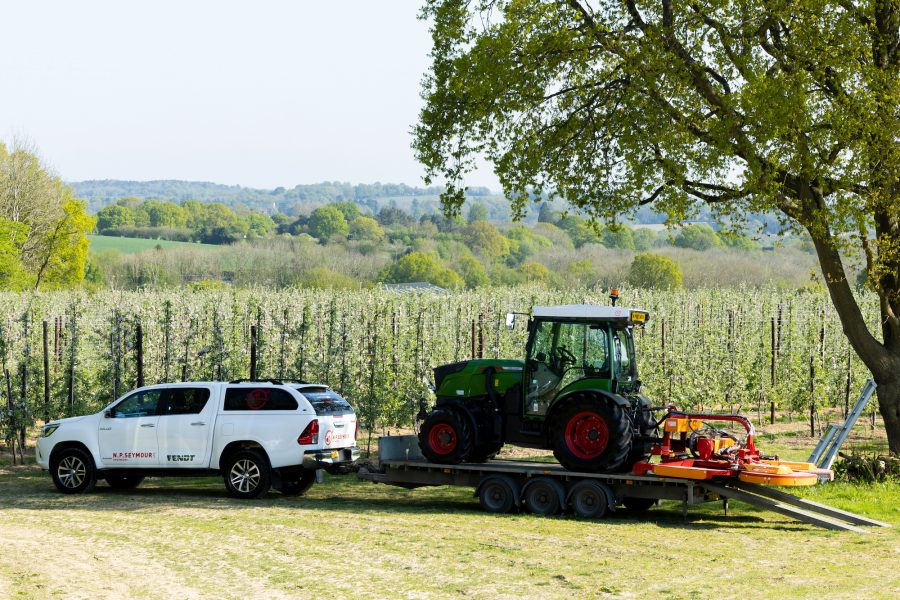 "We've been really busy since we've owned it. Covid didn't really slow us down at all. We just had a few difficulties with staff numbers. But the demand for our machinery hasn't stopped.
"The Hilux has already done 50,000 miles, and absolutely nothing has gone wrong with it. We'll definitely buy another Toyota when it's time to replace this one," she said, just before hurrying off, leaving the orchard in a cloud of dust to go and enjoy the rest of her Sunday evening with Steve.