Have you seen our latest TV advert for the all-new Yaris Cross? The 30-second commercial, embedded below, showcases the desirable looks and urban capabilities of our new compact SUV with a combination of elegant charm and spectacle.
What is the storyline of the Yaris Cross advert?
Inspiration for the visual narrative was drawn from the following brief: "A journey across the city is colourful and challenging for our entrepreneurial Joelle. But whatever the obstacles and whatever the day throws at her, she and the Yaris Cross are always in confident control."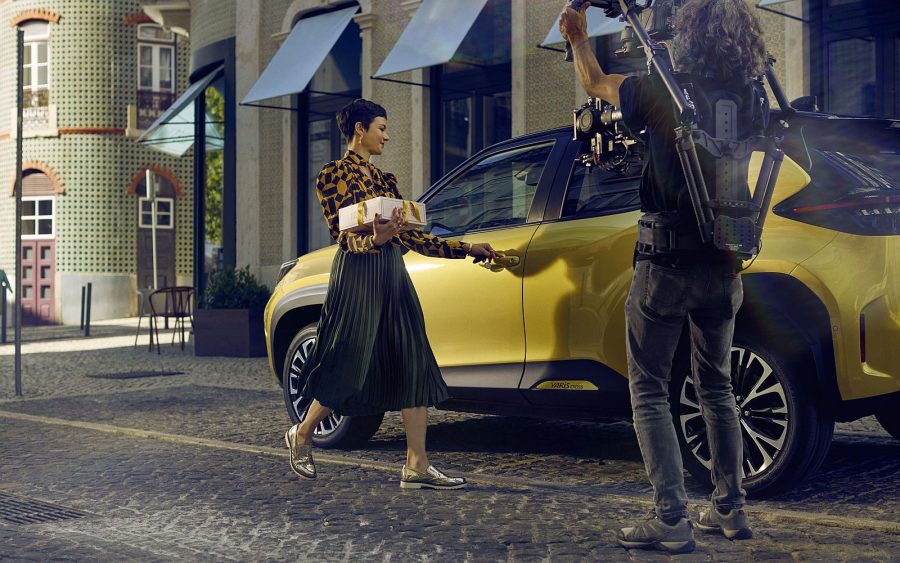 To fulfil this brief, the commercial was filmed among the narrow, cobbled streets of Lisbon, Portugal, where the female protagonist runs her eponymously named patisserie shop. At the close of the working day, Joelle makes a quick change and dashes across the city in her new Brass Gold bi-tone metallic Yaris Cross to meet up with friends. Unfazed by a handful of potential disasters along the way, she always manages to put an elegant spin on every circumstance.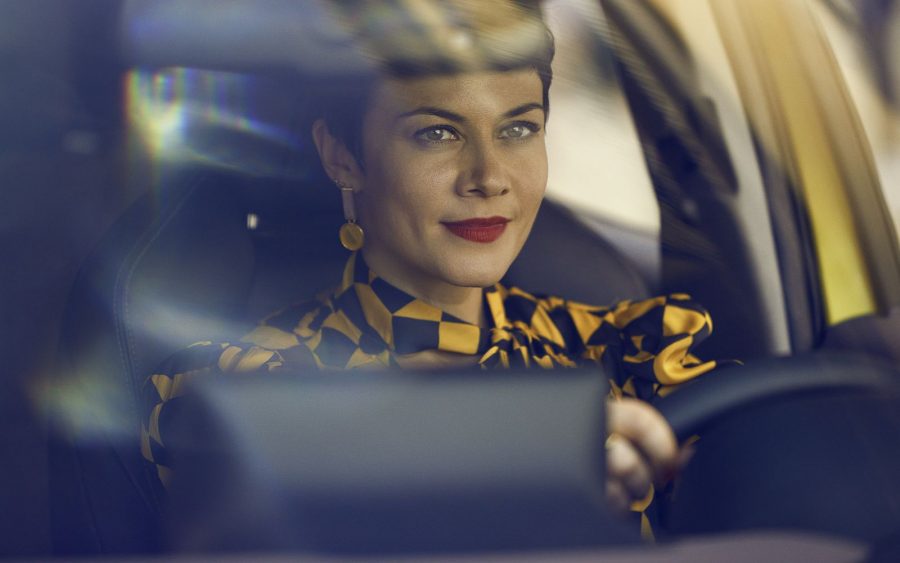 Who is the actress in the new Yaris Cross TV advert?
Mallorca-born actress Paz Garcia plays Joelle, who is primarily known by Spanish audiences for her supporting role in the 2012 movie Las Aventuras de Jesús María Cristóbal Pequeño. However, since moving to New York in 2016 she has starred in a number of high-profile commercial projects, with this latest commission from Toyota giving her the opportunity to return to southern Europe.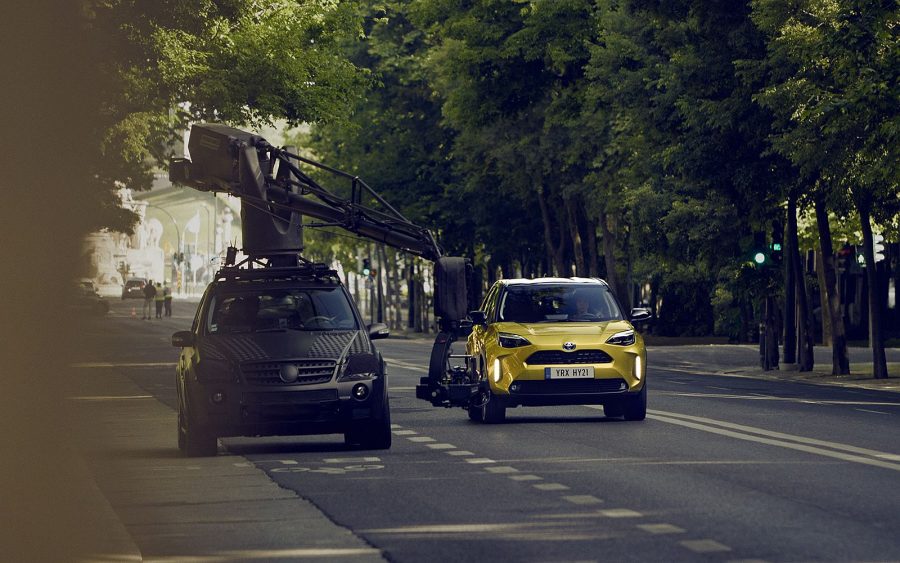 Providing the voiceover is British actor Ivanno Jeremiah. Well known for his distinctively smooth, deep voice, Ivanno is most famous for his role as the anthropomorphic robot Max in Channel 4's science fiction TV series Humans.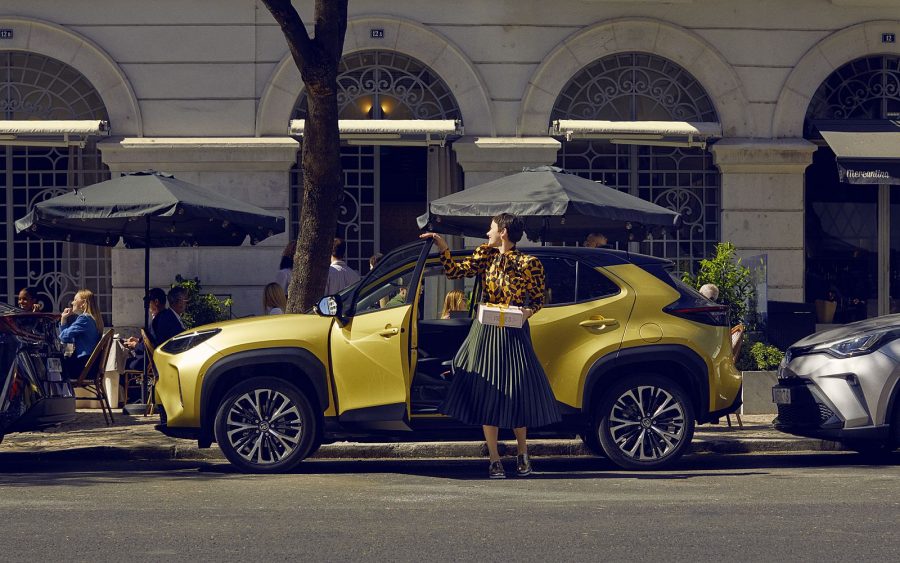 What is the music in the new Yaris Cross TV advert?
The song featured in the commercial is Happy Together by American crooner Mel Tormé. It was originally written by American pop band The Turtles, and although the track reached the top of the US charts on its release in 1967 it has experienced ongoing success within movie soundtracks, often being used as a juxtaposition to what is occurring on-screen.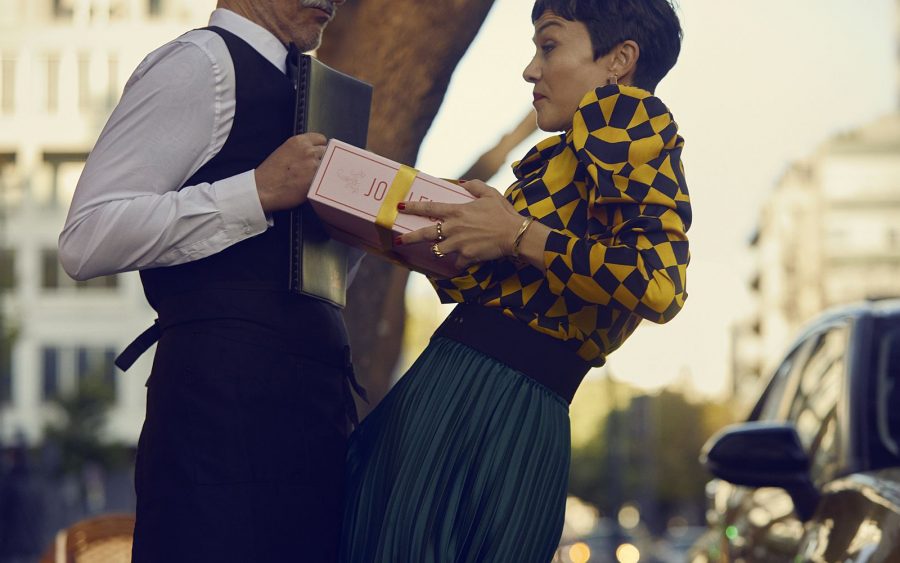 Toyota's selection of the song has no such irony. Instead it is used to reinforce the genuine confidence and joy Joelle experiences in driving her new Yaris Cross. Little wonder Joelle is so happy when she meets her friends.