[slider_pro id="28″]
It's only a year since Toyota gave Verso a significant mid-lifecycle upgrade, introducing styling, equipment features and handling revisions to strengthen the appeal of the compact MPV as a cut above in a market segment characterised by familiar, boxy, uninspiring-to-drive family transport.
Now it has gone further to widen the choice on offer to customers with the launch of the 2014 Verso, incorporating a new 1.6 D-4D diesel engine option.
Sourced from the BMW Group, but fine-tuned by Toyota to meet its performance and packaging targets, it is not only a highly efficient unit, it is also engineered for rewarding, flexible performance that belies its relatively small displacement.
The new engine leads a series of changes and innovations for 2014 that also include the adoption of the latest generation of Toyota's on- board multimedia system, Toyota Touch 2. With its established benefits of touchscreen operation, Bluetooth, rear-view camera and USB connectivity, the system now benefits from a sharper, brighter display.
The new Toyota Touch 2 with Go system – a standard-fit feature of the new Trend grade model in the UK – ramps up the feature content with a new navigation screen design, use of TomTom HD real-time traffic information to deliver detour prompts to avoid hold-ups, and new connected services to gain better journey information.
These include access to Google Street View and Panoramio, a first from a high-volume manufacturer.
In the UK the 2014 Verso also marks the arrival of a new Trend grade model, with more impactful street presence with its "floating roof" effect, new smoke-silver finished 17-inch alloys and rear privacy glass. Its standard equipment list also includes the new Toyota Touch 2 with Go touchscreen multimedia system with navigation and front parking sensors.
New wheels, a new bronze metallic paint finish and new cabin upholsteries are also part of the 2014 Verso programme. And even the gear knob has had an upgrade – a small detail, but something a driver will touch a hundred thousand times or more in the course of just one year.
Verso is fundamentally a European model, developed by the teams at Toyota's R&D centre in Belgium and its design centre, ED2, in the South of France, and manufactured at Toyota's production facility in Turkey.
The 2014 Verso is available to order now, priced from £17,765. First customer deliveries are expected at the beginning of March. You can find out more about the Verso at toyota.co.uk.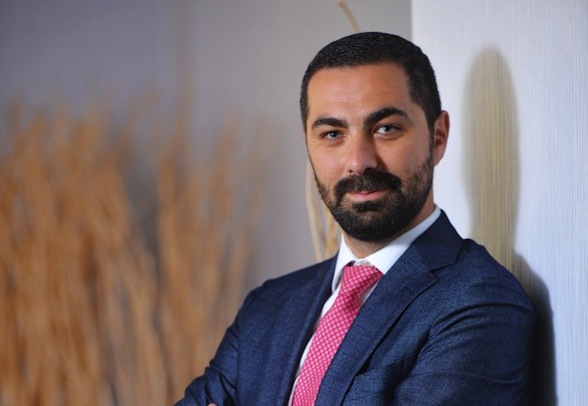 Mehmet Kilic is a senior project manager at Toyota's R&D centre in Belgium. He gives an insight into Verso's specifically European character, its position in the highly competitive compact MPV market, and the thinking behind extending the model range, just a year after Verso underwent a mid-lifecycle upgrade.
Read our previous interview with Mehmet here.
Toyota Blog: What makes Verso different?
Mehmet Kilic: First of all, the modular quality of its interior and its ease of use, something that's very important in the MPV segment. Looking at the profile of main customers, they're very family oriented and enjoy a lot of sporting and social activities. So they need flexible seating and loadspace.
Then there is the styling. We've tried to introduce dynamism to a segment that traditionally favours rather static, boxy design.
So, in summary, Verso is a stylish and modular family car. It is also one of the most compact seven-seat MPVs available. When we ask our customers, they put this forward as one of the main reasons for purchase. They like the compactness, especially for driving in town, in combination with Verso's maximised interior space.
TB: What makes Verso a 'full European' car?
MK: To begin with, more than 95 per cent of Verso customers are European. In fact there is no Japanese Verso model, and the equivalent model in China looks nothing like the car we have here. In fact it was launched two years before our current Verso.
From a manufacturing perspective, about 95 per cent of all the car's parts are produced locally. And, for the last three years, all the R&D activities for Verso have taken place in Europe. That makes us kind of independent from Toyota Motor Corporation in Japan; the leadership is here in Europe. That applies to the styling and product planning as well. All these aspects have been fully localised for the past three years. In all, between 350 and 400 local staff have been involved in the project.
TB: One year on from the launch of the current Verso, what is your opinion now of the choices that were made during its development?
MK: We put a lot of effort into getting the design just right. For an MPV, that's always a difficult task; somehow you need to reconcile style with practicality.
The first six months' sales figures suggest we have struck the right balance. The percentage of customers citing style as a purchase reason has nearly doubled, and we are now performing well above the segment average.
This has had an immediate impact on our ability to attract new business. Conquest sales in Europe are up six per cent to 57 per cent, of which 75 per cent come to Verso from another compact MPV. And 23 per cent of our customers are young families, the highest share in the MPV market. All in all, the improvements are helping us to increase our share and even our sales volume in a segment that has declined in recent years.
TB: Why are you launching this new 2014 Verso, just one year after the model's mid-lifecycle upgrade?
MK: This is a "model year" car. The model year concept gives us an opportunity to introduce new and fresh qualities to a product every 12 months, helping it maintain as high a profile as possible in the market. This is the first time we have taken this approach with Verso.
And, again, this idea is tailored specifically to suit the European market. Typically a new model year would introduce new visual elements and possibly some new equipment features. But the 2014 Verso goes a bit further than that because we're introducing a new engine as well, creating wider choice and giving us better access to the heart of the segment.
The model year concept also allows us to make product improvements. A simple example: this time we've changed the gear knob to give it a more tactile quality. It's part of the car a driver will touch as many as 100,000 times a year, so if we can introduce a softer leather, better ergonomics… let's not wait for the next generation to come, let's do that now.
TB: How did you decide which elements to update for the 2014 Verso?
MK: After the 2013 facelift we continued to refine a second colour interior that we had already been working on. With the 2014 model we are introducing that lighter interior, which shouldn't only attract families, but also fleet and business customers as well. These drivers spend many hours in their cars every day, so a lighter, brighter interior really makes a difference. It might also been seen as more prestigious.
We also have a new 17-inch alloy wheel that's quite robust looking, it has a bold design and the colour is not a standard silver, but a darker, smoked tone.
When you put these different elements together with the new Avantgarde Bronze exterior paint finish, the Skyview panoramic roof and rear privacy glass, plus the new 1.6 diesel engine and the upgraded Toyota Touch 2 multimedia systems, you end up with a new and very attractive package.
TB: What was ED2's involvement in creating the new designs?
MK: They are one of our most significant partners in product development, especially for a job like this. A car has around 2,000 parts and as we are only changing between two and five per cent of them, we need to gain maximum impact from those changes.
The exterior colour is the number one element from a communication point of view, and that's where ED2 comes in. Which colours to select, why, what are the market trends and how will they stand the test of time?
This isn't just an automotive issue, it applies to any product. Take the Pearl White colour we used to launch the 2013 Verso: you can see similar colours on smartphones, PCs, TVs. There's a clear trend. Grasping that trend and making sure our products fit in, that's the expertise ED2 brings to a project like this one.
See our other posts about Verso here.